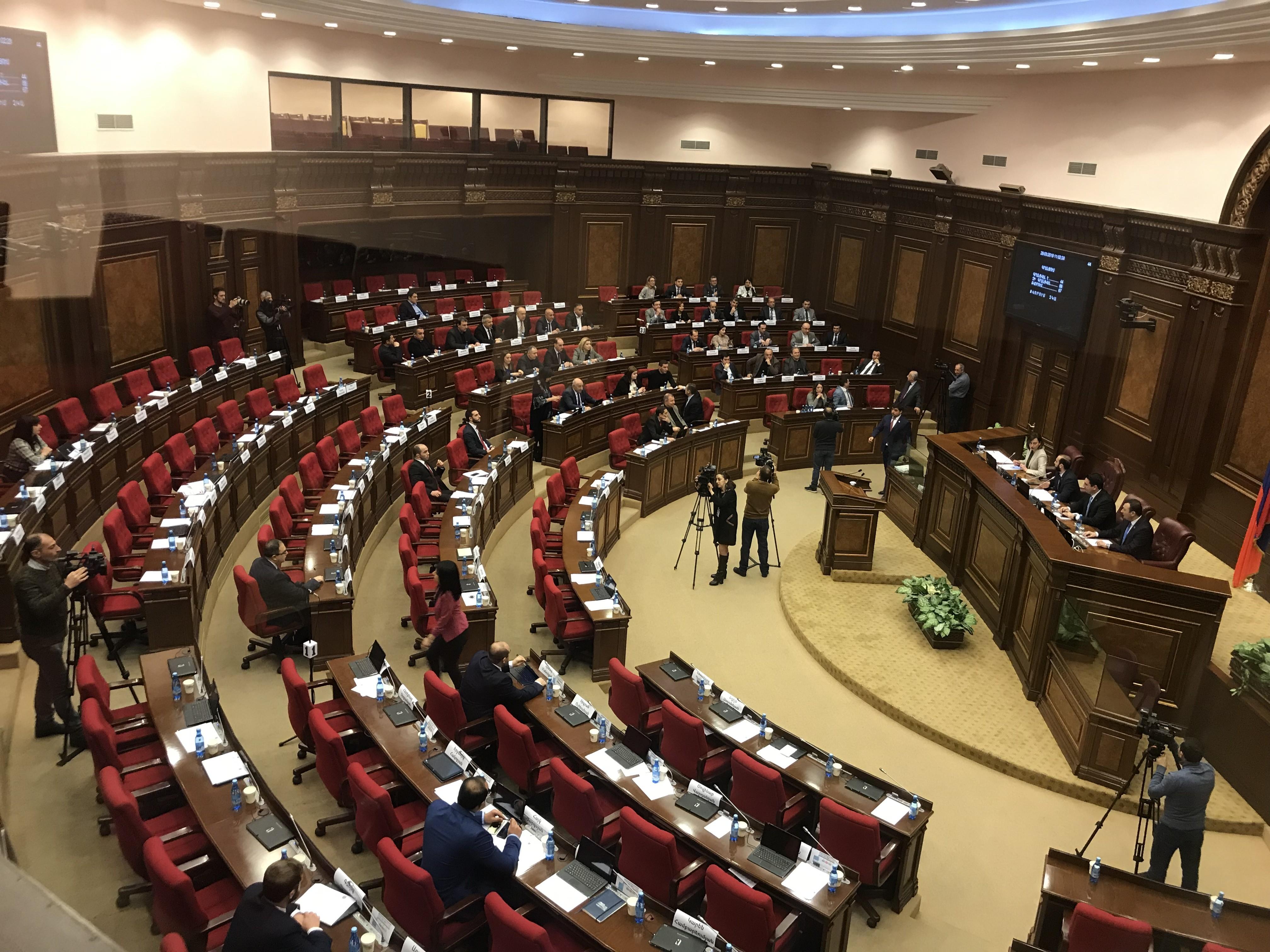 Armenian Parliament: No Quorum on Constitutional Court Law Vote
Only 44 MPs showed up for a special session of parliament today to debate a bill proposing modifications to the Law on the Constitutional Court.
Armenian National Assembly Speaker Ararat Mirzoyan gave absent MPs four hours to sign in and thus achieve a forum.
Many of those absent are Im Kayl (My Step) MPs who left for Artsakh on a working visit.
Mirzoyan requested that they return for the vote.
Update: Later in the afternoon, 93 MPs showed up to debate the bill.