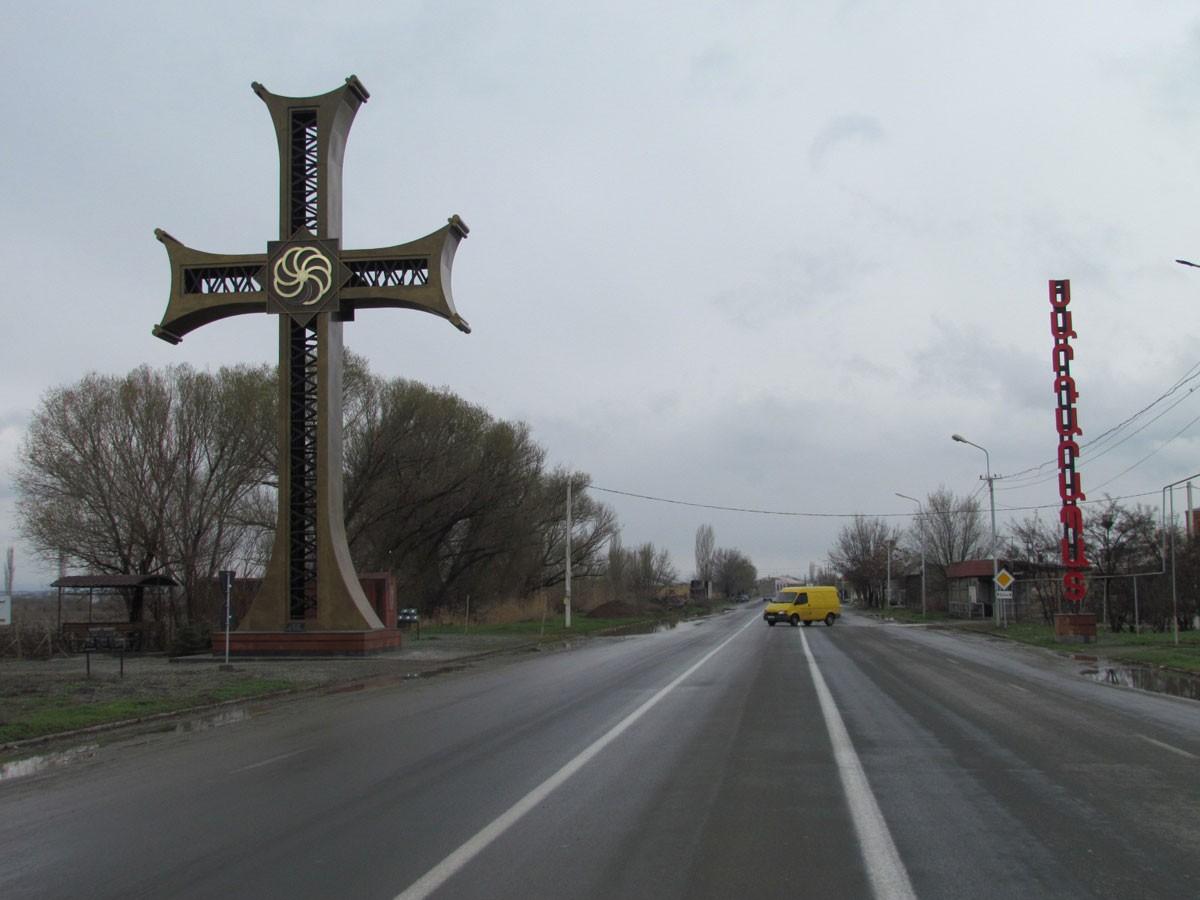 Armavir's Sardarapat Village: 25 Million AMD for a Cross and Road Sign
Driving westward from Yerevan towards Armavir Province, one sees numerous crosses installed along the road.
They are a symbolic indicator that the traveler is headed towards Etchmiadzin, the seat of the Armenian Apostolic Church
These crosses, large and small, have been paid for by funds allocated from individual community budgets.
The 19-meter metal cross pictured above, at the entrance to the village of Sardarapat, was installed in 2018, to commemorate the 100th anniversary of the first Republic of Armenia.
The community paid 25 million drams ($51,400) to erect the cross and the nearby 12-meter Sardarapat LED road sign.
Sardarapat Village Mayor Babken Vardanyan says the cross and road marker were approved by the municipal council and residents to commemorate an eventful anniversary – the 1918 Battle of Sardarapat.
A festive ceremony, replete with a blessing of the cross and a requiem dinner, officially opening the two structures took place on May 26, 2018.
The 2018 annual Sardarapat financial report boasted that the cross was an "achievement" for the community of some 5,000 residents.
Sardarapat, however, doesn't seem to be able to find money in the budget to renovate its kindergarten or the irrigation water system, both desperately in need of repair.
While money from the Sardarapat village budget was used to install the cross, the municipal council, in 2018, approved a decision to take a 35-million loan from ACBA-Credit Agricole Bank to fund work designed to increase the energy efficiency at kindergarten.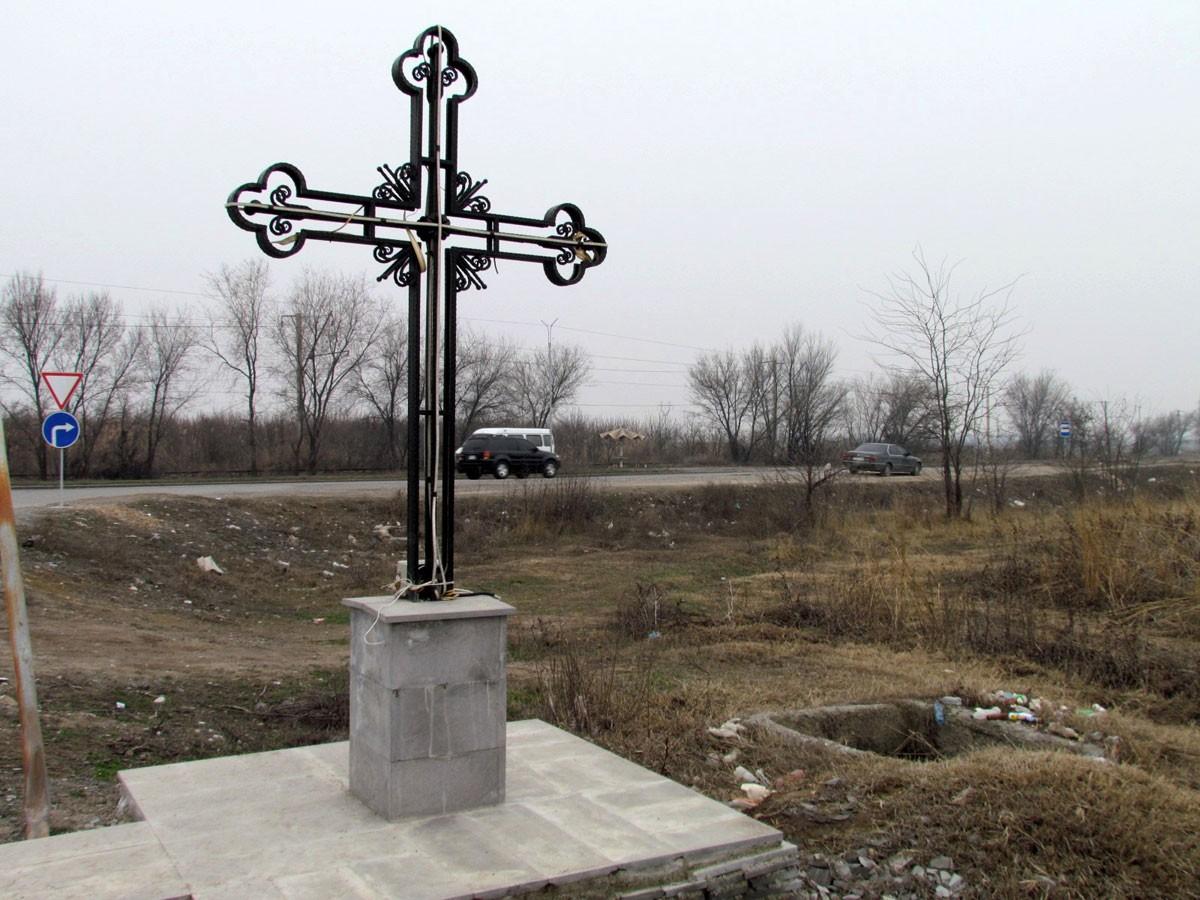 A cross has also been erected outside the Armavir village of Mayisyan. While not as tall as the Sardarapat cross, it sits on a stone pedestal and lights up at night.
"Crosses were being installed at the entrance of every village in the country. Noting that this was the accepted norm, and that our village lacked one, the council approved the installation of a cross," says Mayisyan Mayor Yesayi Movsisyan.
The village spent 950,000 drams to erect the cross. Meanwhile, Mayisyan's kindergarten remains dilapidated and the roads need repairing.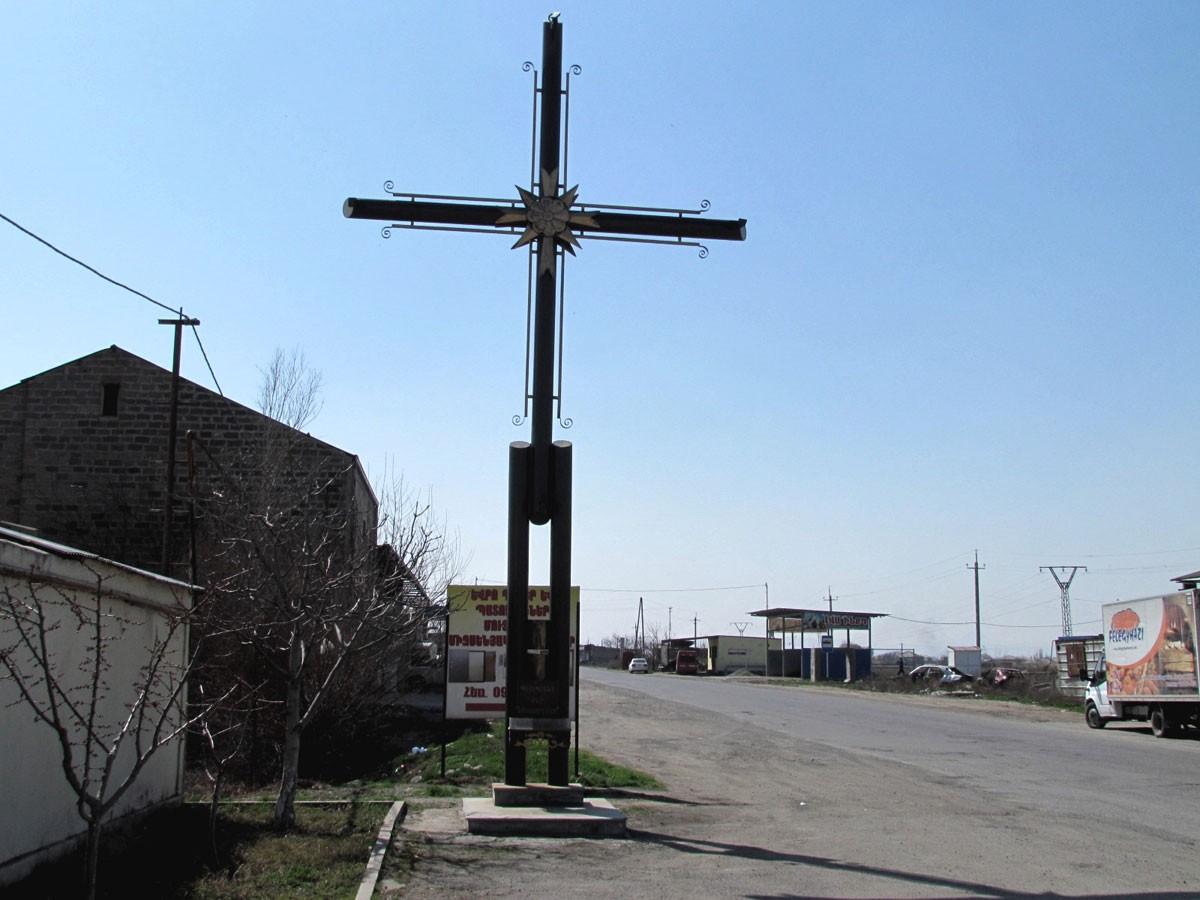 Lusagyugh is another Armavir village with a cross. Mayor Saribek Karapetyan notes that a benefactor in America, a former village resident, paid for it.
"We didn't spend any community money. It was totally paid for by one individual. We just attended the opening ceremony," Karapetyan says.
If you found a typo you can notify us by selecting the text area and pressing CTRL+Enter