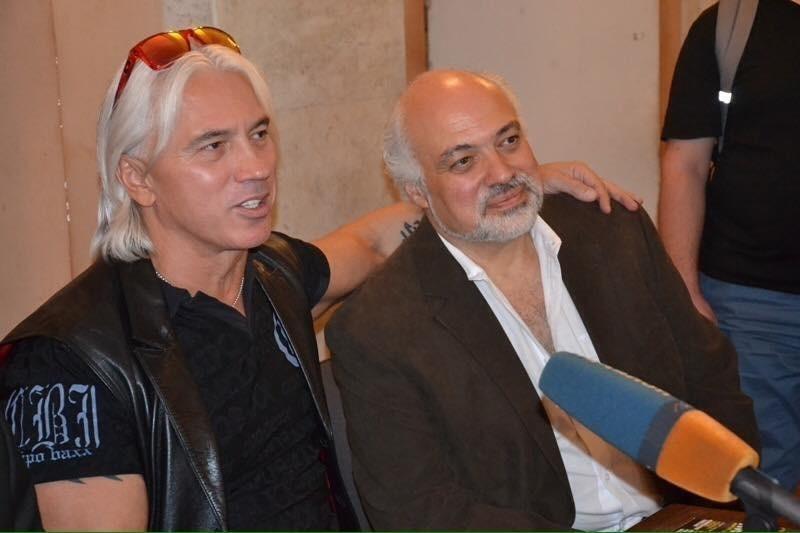 Orbelian Questions Legality of His Dismissal as Opera Chief; Says Pashinyan Being Fed Incorrect Info
Constantine Orbelian today questioned the legitimacy of his dismissal as General and Artistic Director of the Alexander Spendiaryan Opera and Ballet National Academic Theater in Yerevan by Acting Minister of Culture Nazeni Gharibyan.
"There's uncertainty in the matter and I don't understand why Nazeni Gharibyan decided that I wasn't legitimate," the San Francisco born Orbelian told reporters at a press conference today in Yerevan, adding that he wanted to stay on at the job.
"I must be involved in the theater. I must fulfill my obligation. I don't want to give it all up and go. I'm not mad at anyone, but I know something isn't right. Let it be resolved legally," he said.
Gharibyan, claiming that Orbelian was not legally permitted to combine the two leadership positions, sacked him on March 29.
This led to protests by actors and musicians at the state-run theater.
Armenian Prime Minister Nikol Pashinyan backed the legality of Orbelian's dismissal at a meeting with a delegation of opera and ballet employees who demonstrated outside the Government Building.
Orbelian refuted charges, cited by Pashinyan, that he's made numerous unapproved trips abroad.
"They were all working visits, and not once did I leave without the permission of the minister," Orbelian said.
He also said that the 92 million AMD worth of violations Ministry of Finance inspectors uncovered at the Opera House took place before he was appointed director in February 2017.
"We are paying back the debts inherited from previous management," Orbelian said.
The situation at the Opera House remains up in the air.
Gharibyan says she's already appointed a new director, while Pashinyan has pledged to delay the appointment of Orbelian's successor until his lawyers can present a counter defense to the dismissal.
"If I did anything wrong, why did they wait so long to fire me?" Orbelian asked, adding that Pashinyan has been fed improper information.
Top photo (from left): Opera singer Dmitry Khvorosdovsky, Constantine Orbelian