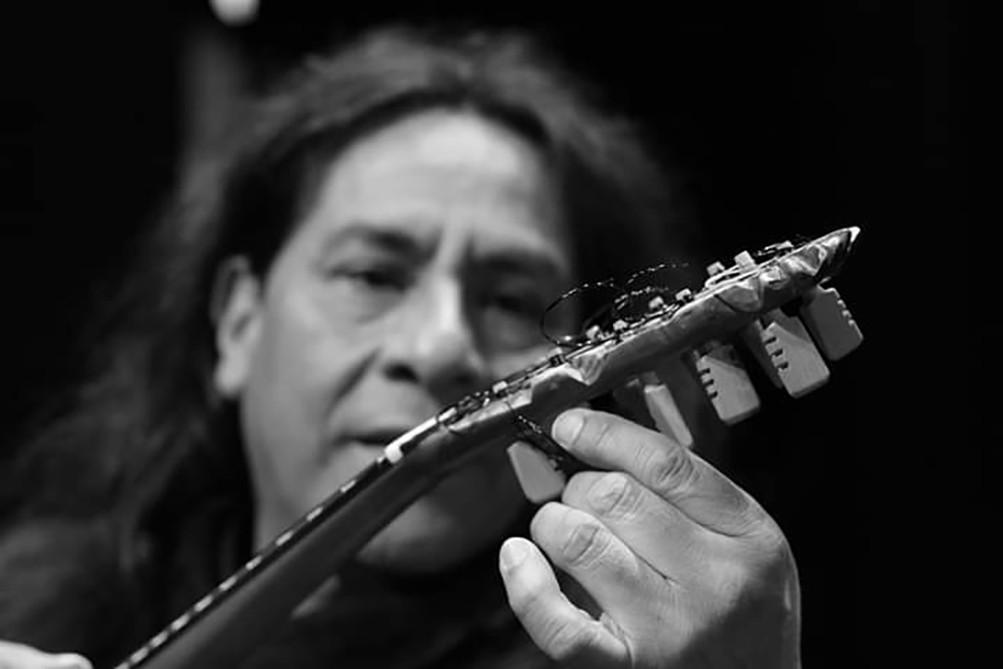 Charanguero Ruiz About Charango, Music and Roots
Hetq cultural reporter Naira Hayrapetyan recently traveled to Buenos Aires where she attended a Gala Tango Show and talked to one of the performers, Rodolfo Ruiz.
"I'm Rodolfo Ruiz, a charanguero," says a musician with Native American's features and sparkling eyes.
He carefully lays on the table the little musical instrument charango, which he played to a standing ovation in the concert hall not so long ago. It strangely resembles a guitar, which sometimes makes the sounds of Spanish flamenco or mandolin.
In one of the old and bohemian districts of Buenos Aires a gala tango show entertains tourists from around the world. The real charm of Argentina can surely be found in its famous wine and tango halls, serving as a guide of this unique country.
The hall, which is full every day, attracts the tourists also by its folk art. Many attend to watch performances of Spanish dance and the indigenous art. People say that Sting, Madonna and others appear in the spectators' hall from time to time whenever they are in Buenos Aires.
However the famous charanguero Rodolfo has another reason to be proud of: " I have performed with José Carreras" he says.
Charango is a string musical instrument whose origins come from the foothills of the Andes. There are different stories and legends about the creation of this little instrument, and none of them is considered reliable. However, all those who study its history and express different opinions agree that this unpredictable and astonishing sound belongs to the Quechua and Aymara tribes.
The spirit of the indigenous people of South America and their fate seem to be concentrated in this musical instrument. It somehow symbolizes the people of this continent, its colonial life, the changes of lifestyle and culture, since charango was mostly spread in the Andean Highland after the Spanish colonized Latin America.
"It's the voice of Old Andean Cordillera," says Rodolfo Coya Ruiz, "But the nature of music varies in different countries, though it's considered to be the same instrument. In Chile, it's different from the Ecuador one, while the latter is different from the one in Bolivia. In each country, it has a different content and voice, sounds and narrates differently."
The rich musical and cultural heritage of indigenous people, preserved mostly in folk music, have been influenced by the Spanish culture. That's why the sound of ancient mountains and mythical valleys is sometimes transformed into Spanish sounds.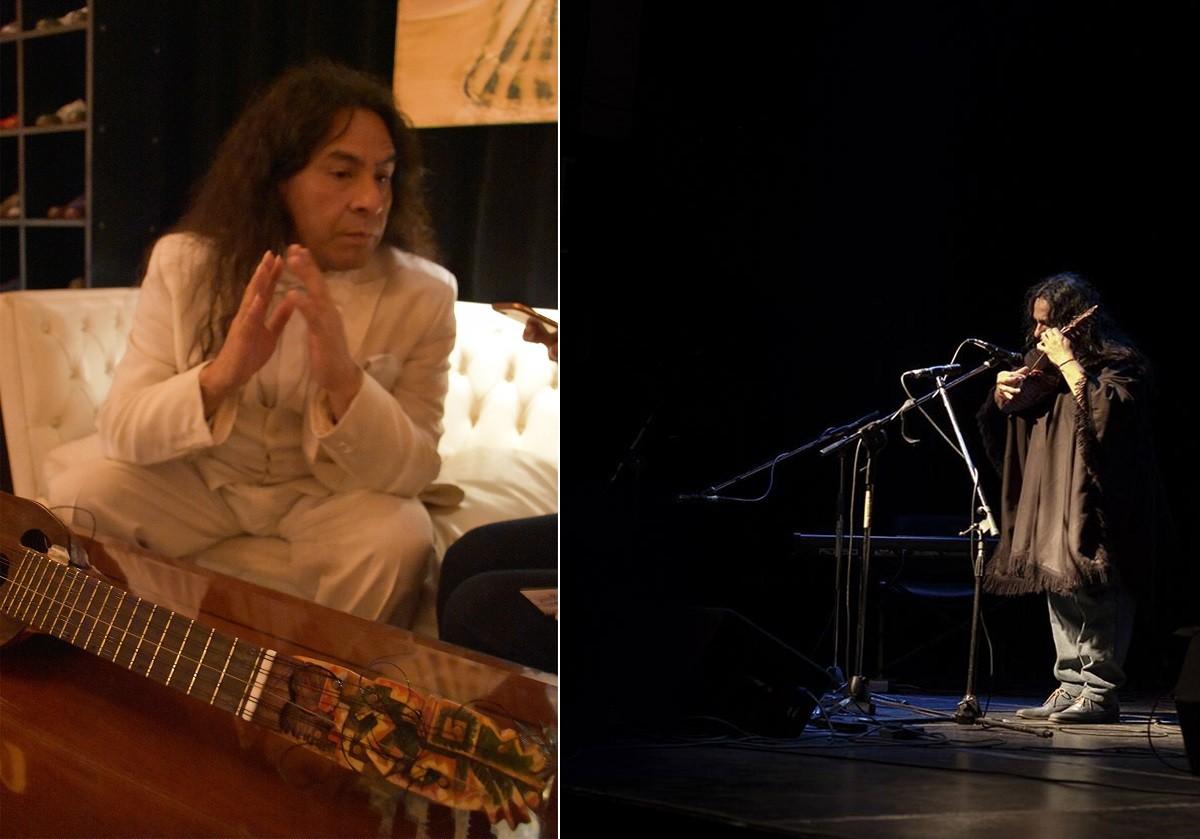 This instrument is very popular in Peru, Venezuela, Ecuador, Chile, Bolivia, and some parts of Argentina. The original charango was made from the armor of armadillos (placental mammals). Then it was replaced by wood.
According to one of the stories about the origin of charango, the Spaniards who had colonized the South American Natives had forbidden to play or sing their traditional songs and melodies. Charango, whose prototype was most likely brought to this continent by the Spanish, was a convenient instrument, since it was small enough to be hidden inside the poncho. In the dark nights, when "the white" were tiredly falling asleep after searching for gold and silver, they were playing clandestinely, and the ancient melody was spreading over the old mountains and forests.
Rodolfo's charango is covered with ancient sculpture pictures, reflecting the Ancient Indian civilization.
"This symbolizes the setting sun," he says, showing one of the images, "That's the way it was painted by the people of Tiwanaku, a pre-Incan civilization."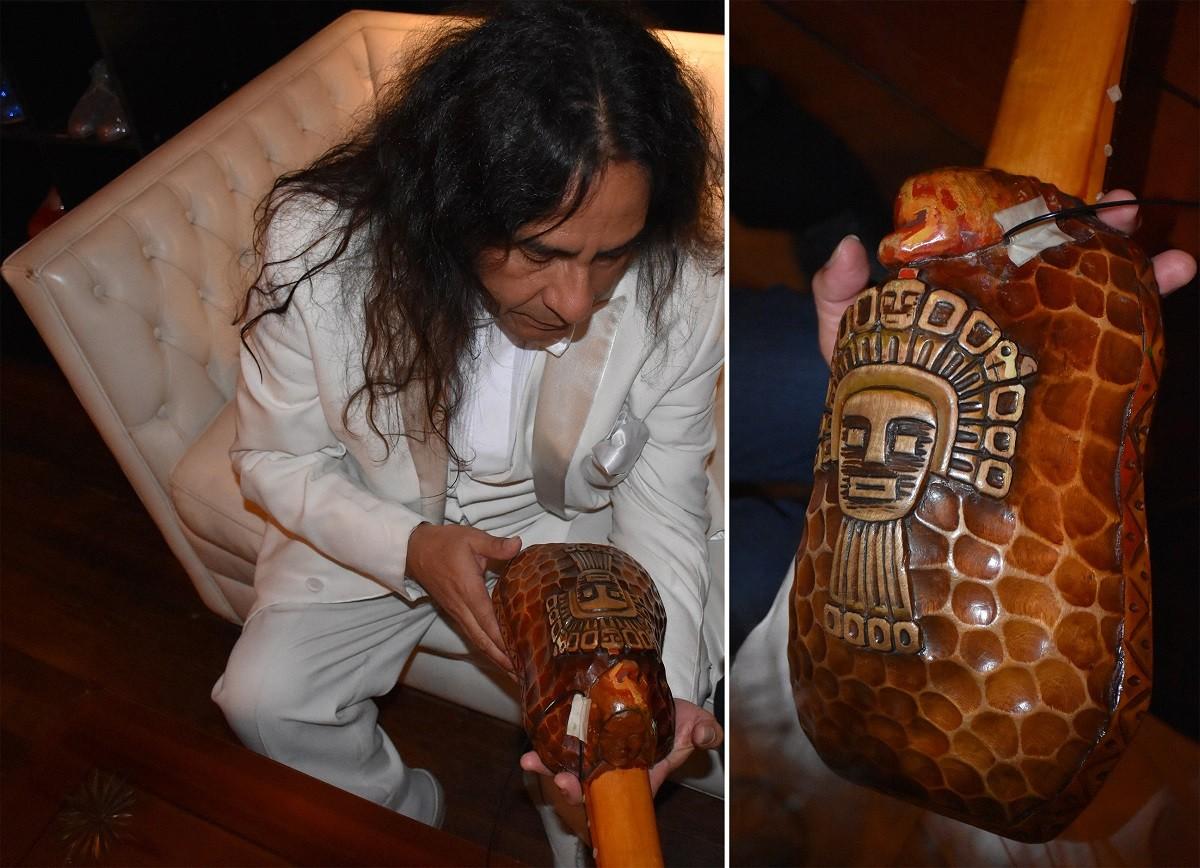 Rodolfo Ruiz was born in Tilcara, a small town in the picturesque valley of Quebrada de Humahuaca (north-west Argentina). This valley was a crossroad of cultural, commercial and economic routes of the Inca Empire in the Middle Ages. It has been inhabited from ancient times and today is included in the UNESCO World Heritage List. Ruiz inherited his love of music from his father, who moved here from Bolivia, at the age of 20 and with a charango in his hands. Starting from participating in local cultural events and festivals, Rodolfo then traveled to different countries to play in Germany, Austria, Italy, Poland, Spain, a number of South American countries and cities, performing at various ethnic or folk music festivals with different singers, musicians and groups. In 1988, during such a concert program, and later in 1997, he played with the world-renowned tenor, José Carreras (see the first video).
"What I try to tell with my music," says the musician and pauses for a moment, with his smile becoming more luminous a little later, "I know that I am different. First, I want to say that I come from an ancient world. I want to tell about the native americans, my origins. I know that I'm first of all different by that. I try to voice my forgotten indigenous culture."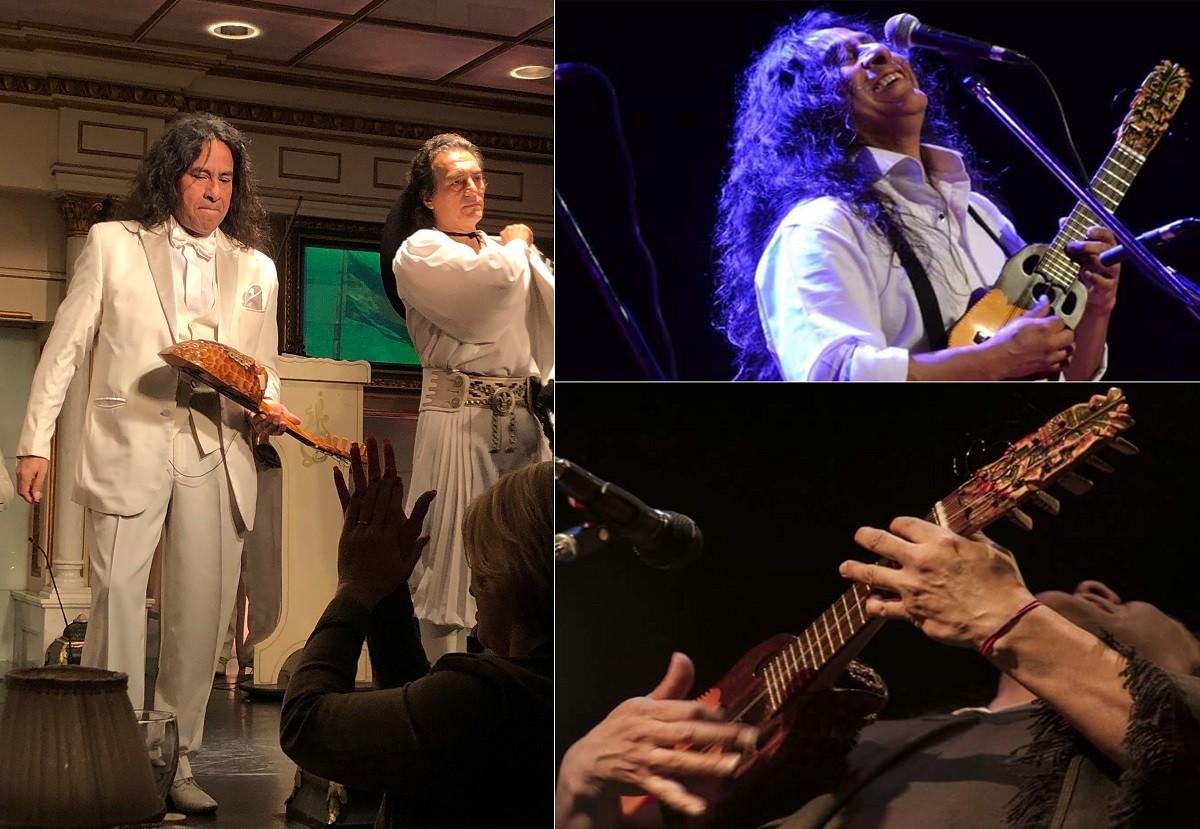 Rodolfo plays not only traditional music but also his own works. He says he has many favorite musicians and pieces of music of different genres that inspire him.
"But I must state that music, like people, has also undergone an evolution," he says.
"It used to be played for the soul, while today it's played mostly for leisure. When I play, I fully dedicate myself, insert my heart, my feelings, trying to express what I feel at that moment. I want people to feel all that and that's when I see that the role of music has changed in people's lives. Deep in my heart, I believe that music can change much. And not only music, but art with its various manifestations, and the artist itself. I continue to believe that art can make a revolution and change everything."
Photos by the author and from the archive of Rodolfo Ruiz
If you found a typo you can notify us by selecting the text area and pressing CTRL+Enter