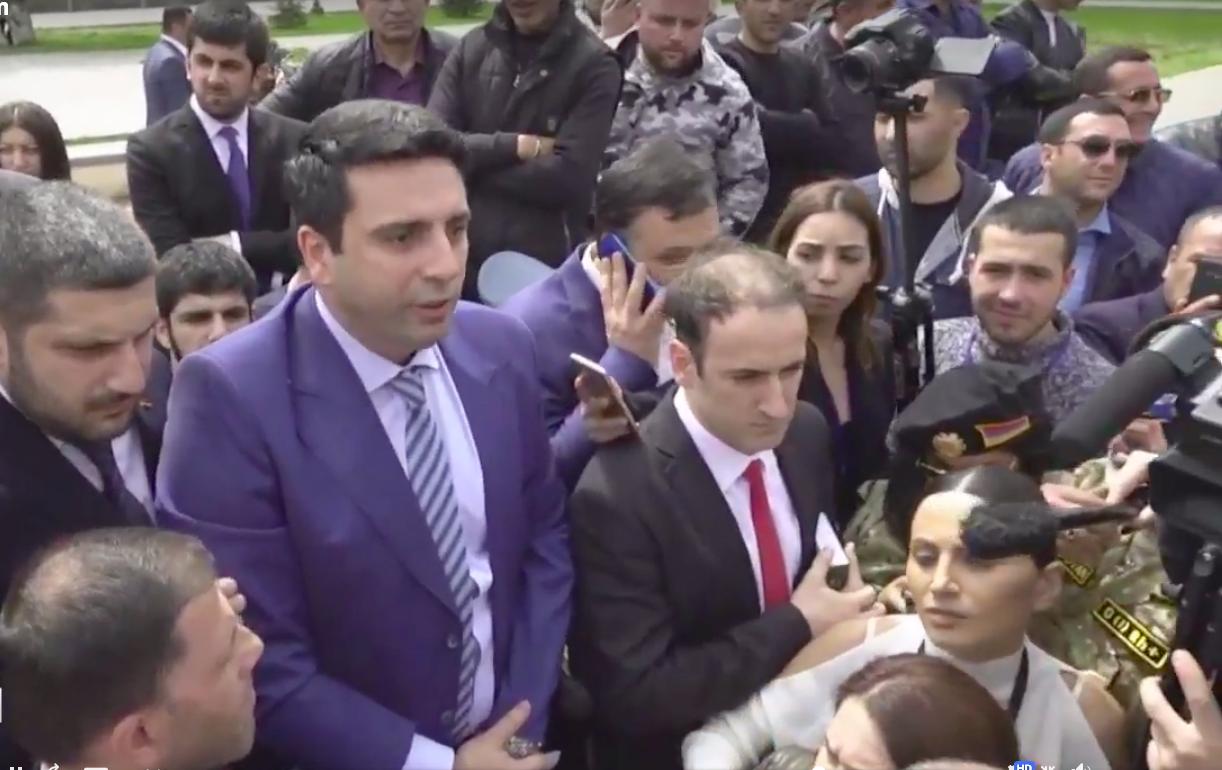 Demonstrators Protest April 5 Speech by Transgender Activist: Im Kayl MP Says Speech Doesn't Represent Majority View
A group of some 100 demonstrators gathered outside the National Assembly in Yerevan to protest a speech given by Lilit Martirosyan, a transgender activist, on April 5 at a hearing in the parliament organized by the UN Office in Armenia, the Armenian Human Rights Defender's Office, and the UN's Commission on Human Rights.
Prosperous Armenia Party MP Naira Zohrabyan, who was chairing the hearing, severely scolded Martirosyan for raising a topic, the plight of transgender people in Armenia, not included in the official agenda.
Speaking to the protesters, Im Kayl (My Step) MP Alen Simonyan attempted to ease tensions by pointing out that the April 5 hearing wasn't organized by any of the parliamentary factions and that Martirosyan's speech doesn't reflect the views of his party, the parliament, or the majority of Armenia's citizenry.
Simonyan was joined by his fellow MP, Armen Pambukhchyan, who attempted to distance the Im Kayl faction from the April 5 hearing by saying that only two faction MPs attended the event.
Pambukhchyan told reporters that following changes to the law on human rights, it's possible to discuss any issue in Armenia.
The official agenda for the April 5 hearing included three issues: judicial/legal reforms, problems faced by those with disabilities in Armenia, and problems faced by children in orphanages and other institutions.