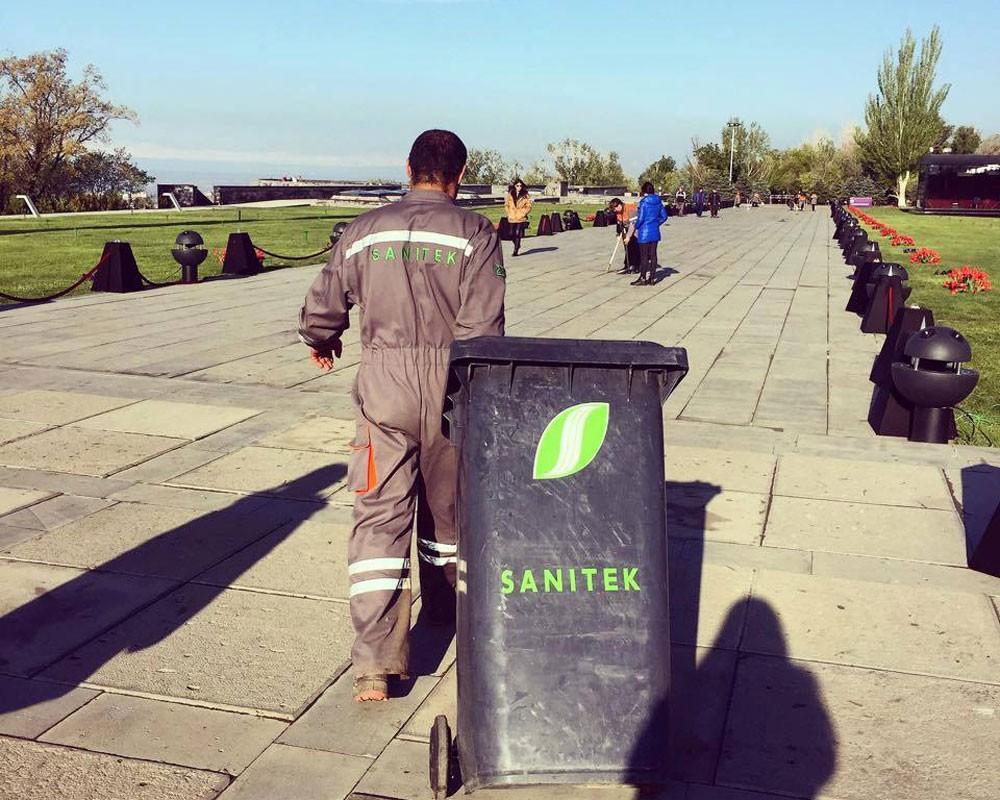 Sanitek Hits Back: Calls on Yerevan Municipality to Focus on Garbage Collection Problems Rather than Issuing Baseless Accusations
Reacting to being slapped with an AMD 13 million fine by the Yerevan Municipality for not carrying out its contractual obligations, Sanitek, the company responsible for waste management in the Armenian capital, today issued a public statement calling on the municipality to focus on the problems hindering trash removal rather than parceling out unsubstantiated blame.
Sanitek Armenia, a subsidiary of Sanitek International Group based in Beirut, won the Yerevan waste management contract in 2014.
In its statement, Sanitek says it has informed the Yerevan Municipality about these problems on several occasions to no avail.
The company claims that the municipality has reneged on an earlier agreement to purchase garbage trucks and to lease them to Sanitek.
Sanitek claims that the company is suffering financial losses as a result and calls on the municipality to support its effort rather than to undermine them by baseless reprimands.
"In the past and in the present, the main issue facing Sanitek is ensuring the wellbeing of Yerevan and its residents. All our efforts must be targeted in this direction. Everyone knows about the trash collection problems. Problems that we have confronted from the very start," the Sanitek statement reads.
Sanitek also rejects allegations that it consciously allowing garbage to pile up on Yerevan streets in order to humiliate the Yerevan Municipality run by Pashinyan's My Step allies.
In September 2018, Sanitek Director Nicholas Tawil responded to similar complaints of poor performance by telling reporters that the company has invested $14 million in Armenia so far and has greatly improved garbage collection in Yerevan.
Tawil claimed that 1,000 trash receptacles have been burnt since Sanitek won the waste management contract and that their garbage trucks have been damaged because construction waste is dumped along with household trash.
"Garbage collection is a culture. Everyone must change their attitude towards the service. It starts at each person's home, the car, the office. The children must also be taught," Tawil said at the time.