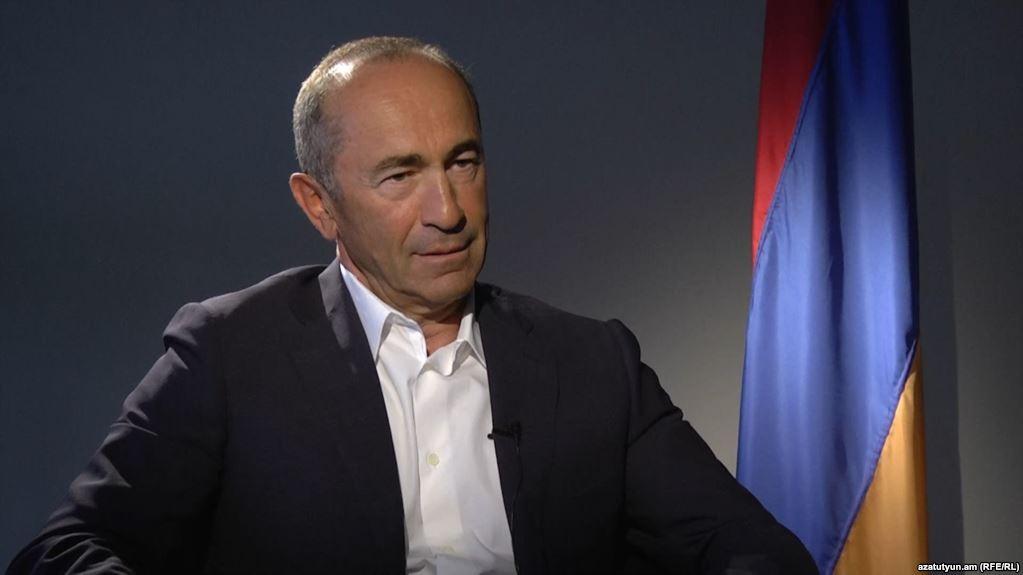 Ex-Armenian President Kocharyan Charged with Taking $3 Million Bribe
Former Armenian President Robert Kocharyan, detained and awaiting trial on charges of usurping state power in 2008, has also been accused of accepting a US$3 million bribe in February and May of 2008 to allow for the sale of 100% of the shares of a mining company that had been granted an exploratory license to a non-resident company in Armenia.
A summary of the indictment against Kocharyan and three other former top officials in the March 1, 2008 case was published today in the online DataLex portal.
Also charged with usurping state power in the March 1, 2008 case are Yuri Khachaturov (Armenia's Deputy Minister of Defense at the time), Armen Gevorgyan (National Security Council Secretary at the time), and then Chief of the General Staff of the Armenian Armed Forces Seyran Ohanyan.
Gevorgyan, charged with illegally pressuring Constitutional Court Judge Valery Poghosyan in 2008 to validate the presidential election win of Serzh Sargsyan, has also been charged with accepting a US$1 million bribe in the above-mentioned mine transaction.
The case of all four has been transferred to Yerevan's Court of General Jurisdiction (First Instance).