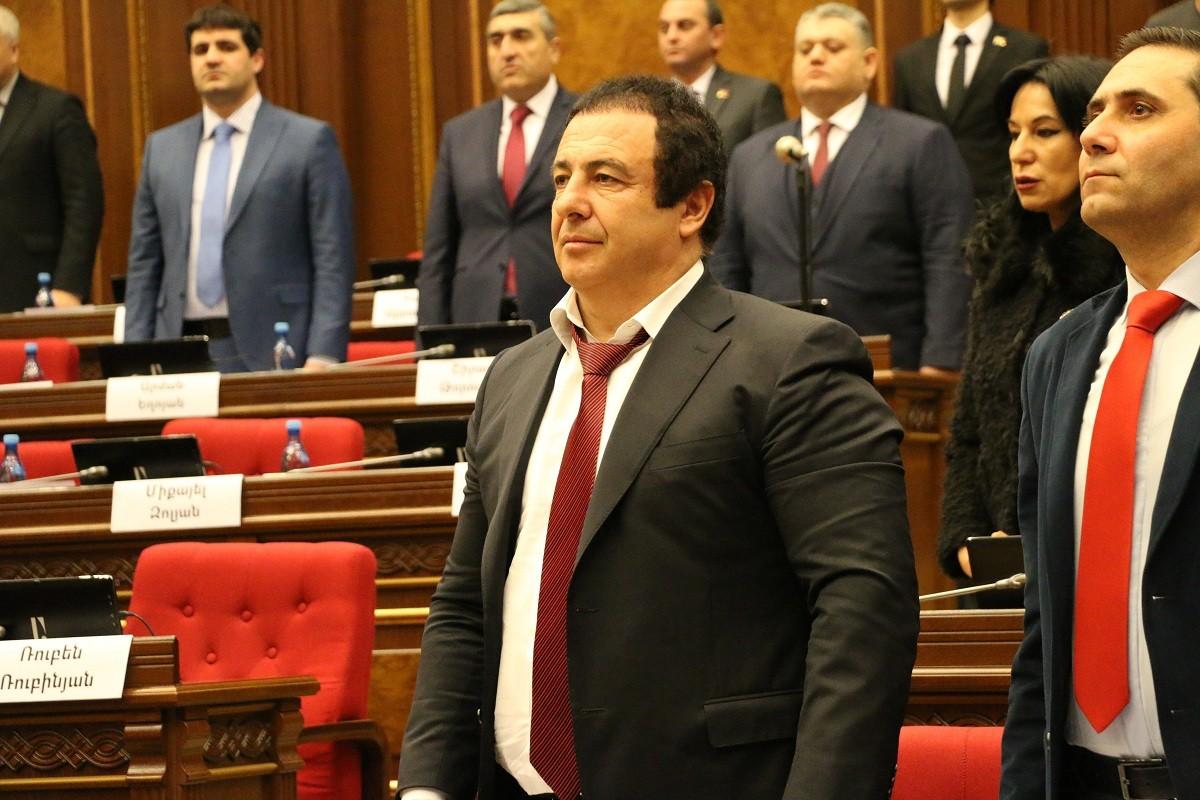 Gagik Tsarukyan: "I will only resign from parliament when the Armenia of my dreams Is established"
Armenian businessman and Prosperous Armenia Party (BHK) MP Gagik Tsarukyan today stated that he will not give up his parliamentary seat days after National Assembly President Ararat Mirzoyan alleged that Tsarukyan may be engaged in entrepreneurial activities in breach of Armenia's constitution and laws.
Tsarukyan responded to Mirzoyan by writing, "I do not hold any position in any of the companies founded by me and do not directly participate in their management."
Today, when asked by Hetq if he would ever resign, Tsarukyan responded that he would only do so when the Armenia of his dreams is established, when people are able to pay off their loans, when people's lives improve, and when there's a smile on each face.
Tsarukyan, who likes to refer to himself in the third person tense, continued: "If Tsarukyan as a party leader and MP can serve as an example…I am a man, someone who shares the pain and problems of the people. I am someone who removes the thorn from one's finger. I want reporters to be truthful, to see who said and did what."
Tsarukyan has repeatedly stated that claims raised about his business dealings are aimed at targeting his reputation and that many are jealous of his achievements.
The issue came to a head when Tsarukyan recently urged the government to place heavy tariffs on cement imports. He owns Ararat Cement, the largest such plant in the country. Many regarded his call for tariffs as personally motivated.
Tsarukyan's BHK faction is the second largest in the Armenian National Assembly.
If you found a typo you can notify us by selecting the text area and pressing CTRL+Enter