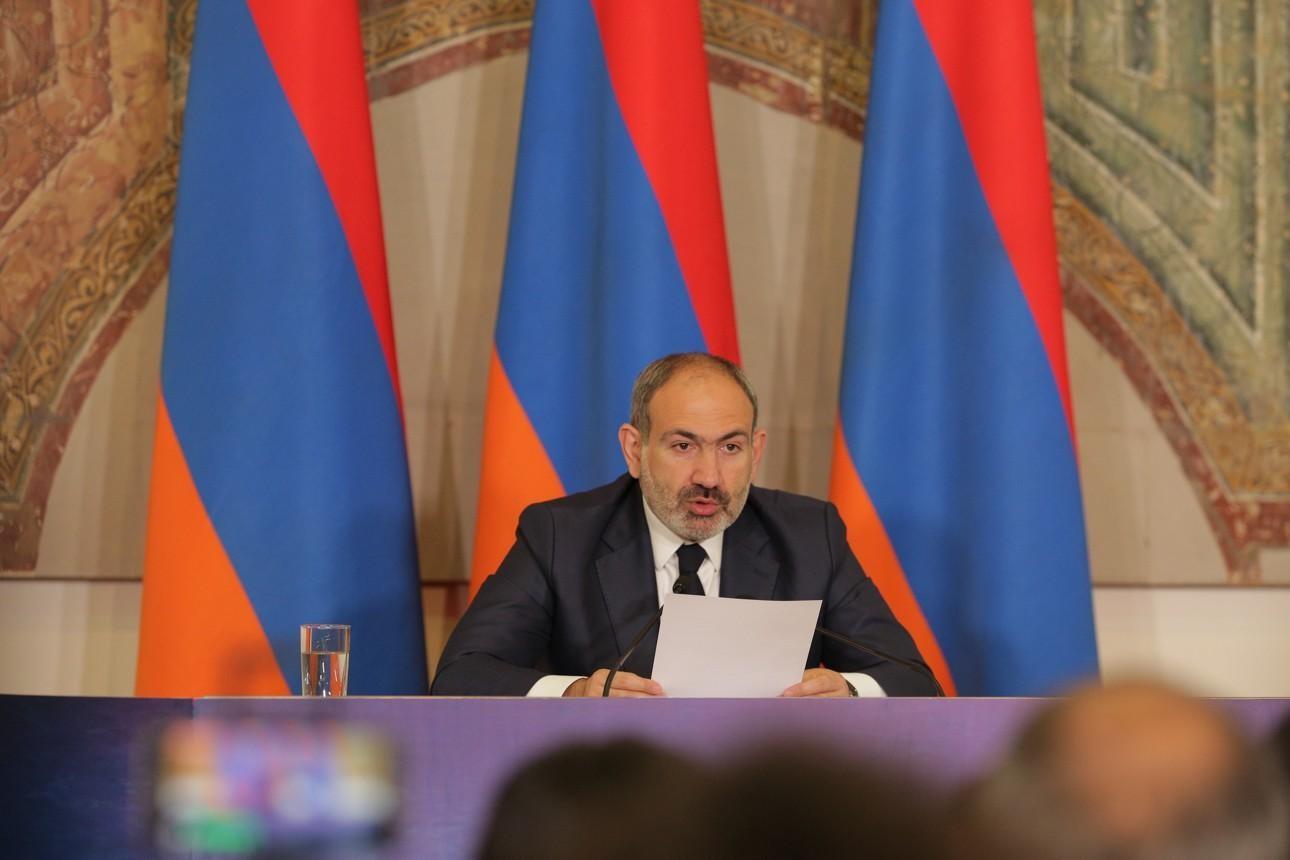 Pashinyan Says Armenian Soldiers Now Get Quality Undergarments, Army Chow Still a Problem
At today's press conference to highlight the 100 top achievements of his first year as prime minister of Armenia, Nikol Pashinyan was asked why parents of soldiers still send "care packages" to their sons when the government claims that corruption and theft in the military have been dealt with.
"An investigation of this is underway. There are grounded suspicions that certain corruption mechanisms are still operating," Pashinyan replied, adding that he has spoken to the Chief of the General Staff of the Armenian Army on the matter.
"I said there's this problem and asked if it could be resolved. They said sure, no problem. Afterwards, I got word that officers were rifling through the packages sent by parents and confiscating everything. Look, I said, I instructed you to do one thing and you've done something else," Pashinyan said.
The prime minister said he also went to the frontline, ate the canned chow, and got sick. He ordered the food to be pulled but it was still being served to soldiers three months later.
Pashinyan also noted the problems the army has with certain suppliers, especially those providing clothing.
"We must resolve the undergarment issue in a way that avoids corruption risks. I invited all the military suppliers to a video-taped meeting on the matter. Today, I can now state that our soldiers are equipped with high quality shirts and undergarments. We're trying out a new shoe as well," Pashinyan said.