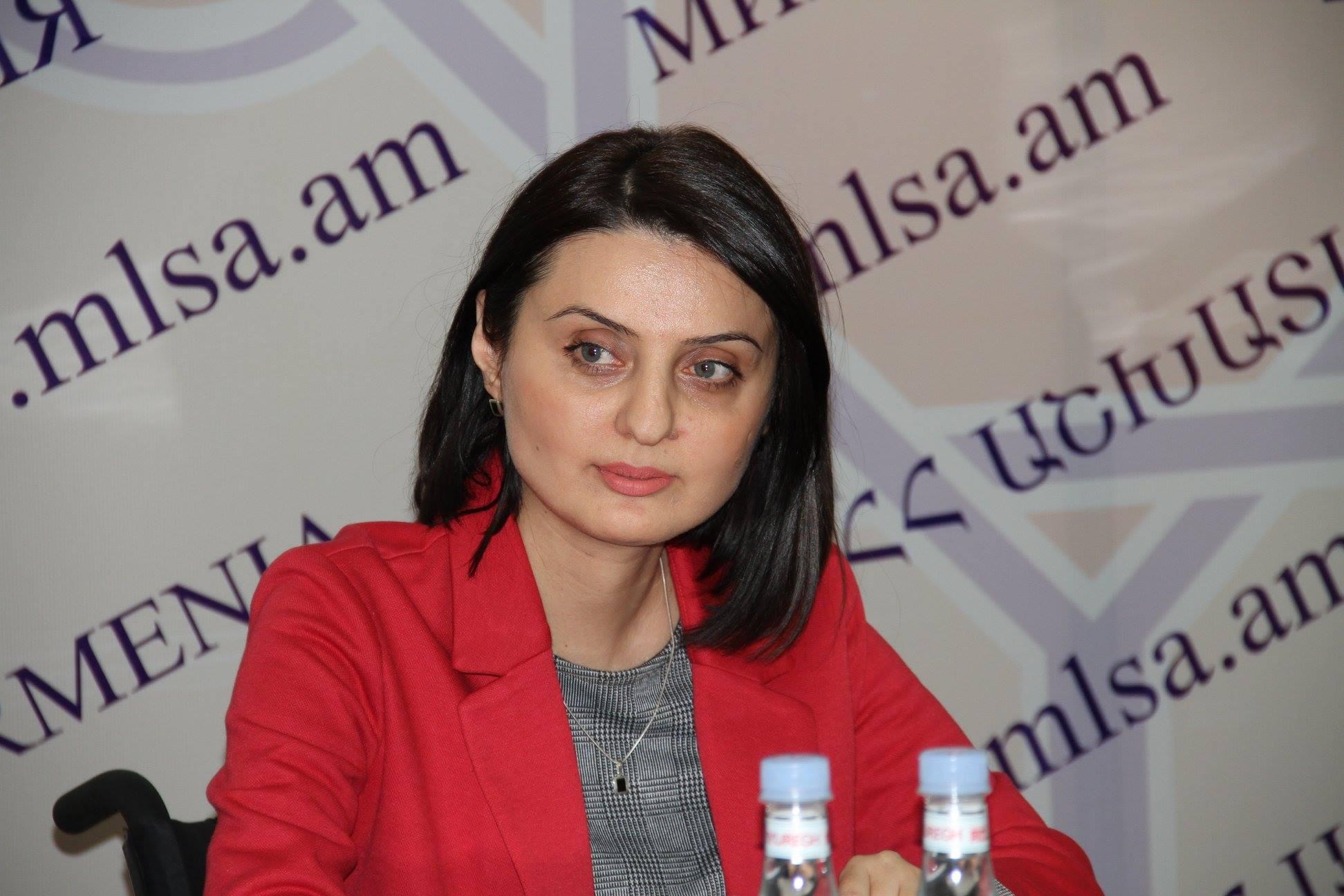 Armenian Minister of Labor and Social Affairs: "Quick Ratification of Istanbul Convention is On the Agenda"
At a meeting today in Yerevan with Natalia Vutova, head of the Council of Europe (CoE) office in Armenia, Armenian Minister of Labor and Social Affairs Zaruhi Batoyan declared that Armenia is planning to draft a gender policy and that she wanted the input of the CoE on the matter.
Batoyan, according to a ministry press release, noted that she is working to have Armenia quickly ratify the Council of Europe Convention on preventing and combating violence against women and domestic violence (also known as the Istanbul Convention) which was opened for signature in May 2011, in Istanbul, Turkey.
Batoyan noted the importance of raising the awareness of the Armenian public regarding domestic violence and violence against woman, and that this would spur ratification efforts in Armenia.
Vutova announced that the CoE has launched a new two-and-a-half-year program entitled "The Prevention of and Fight Against Domestic Violence and Violence Towards Women in Armenia."
"I am happy that we will collaborate with your agency as part of this program since recent developments have shown your unbroken dedication and your personal courage towards human rights," Vutova said.
Vutova said the program's main objective is Armenia's ratification of the Istanbul Convention.
Armenia signed the Istanbul Convention on January 1, 2018 but has yet to ratify it.
34 nations have to date ratified the convention.
If you found a typo you can notify us by selecting the text area and pressing CTRL+Enter