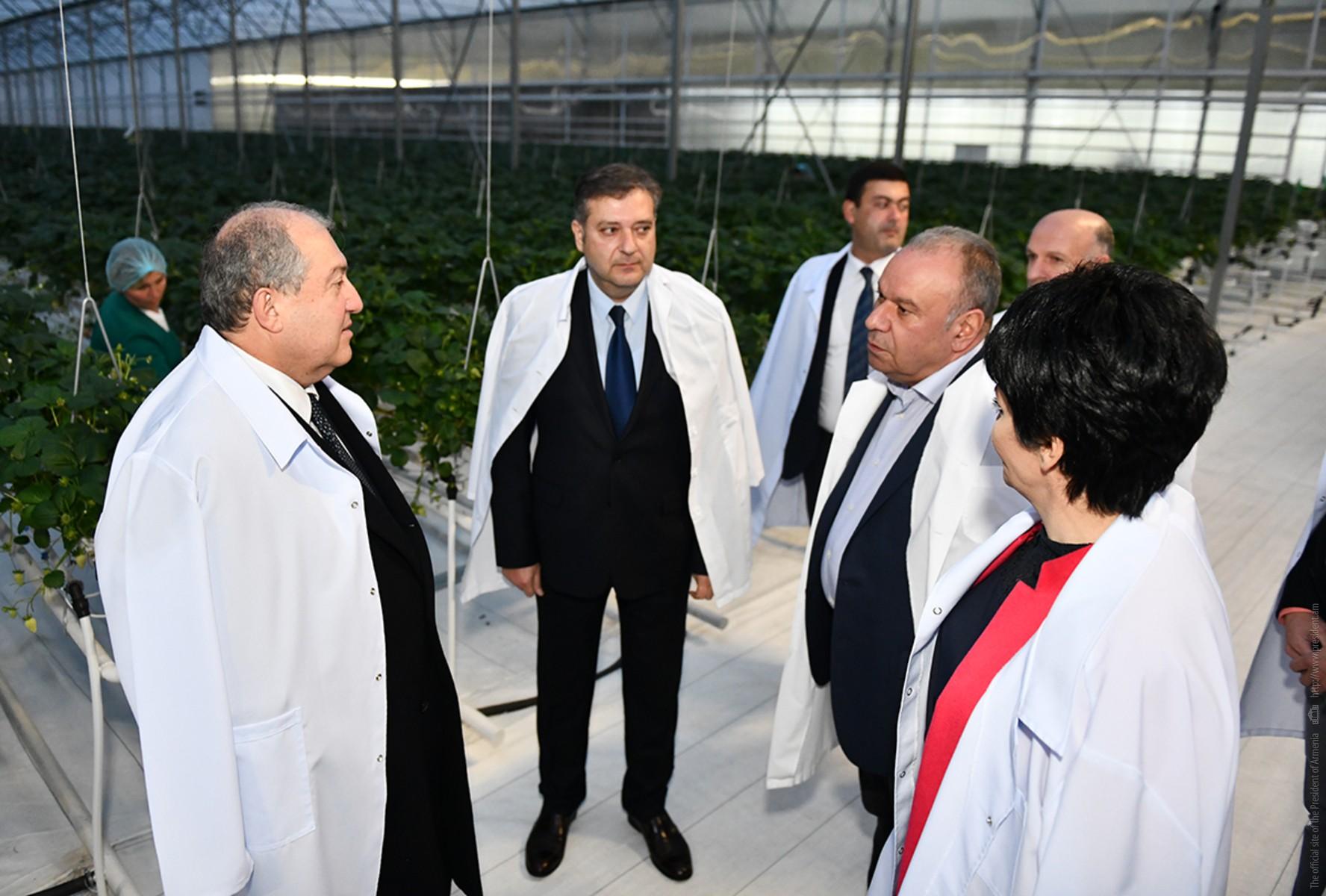 Government Grants AMD 94 Million Customs Tax Waiver to Company Owned by Former Deputy Minister
The Armenian government has granted an AMD 94 million customs tax waiver to Green Food, a company owned by former Deputy Minister of Transport and Communication Artashes Avetisyan.
The waiver will cover the importation of AMD 1.880 billion of construction material the company says it will use to build agricultural hothouses in Shirak Province.
The above photo shows Armenian President Armen Sarkissian touring the company's headquarters and meeting with Avetisyan last December.