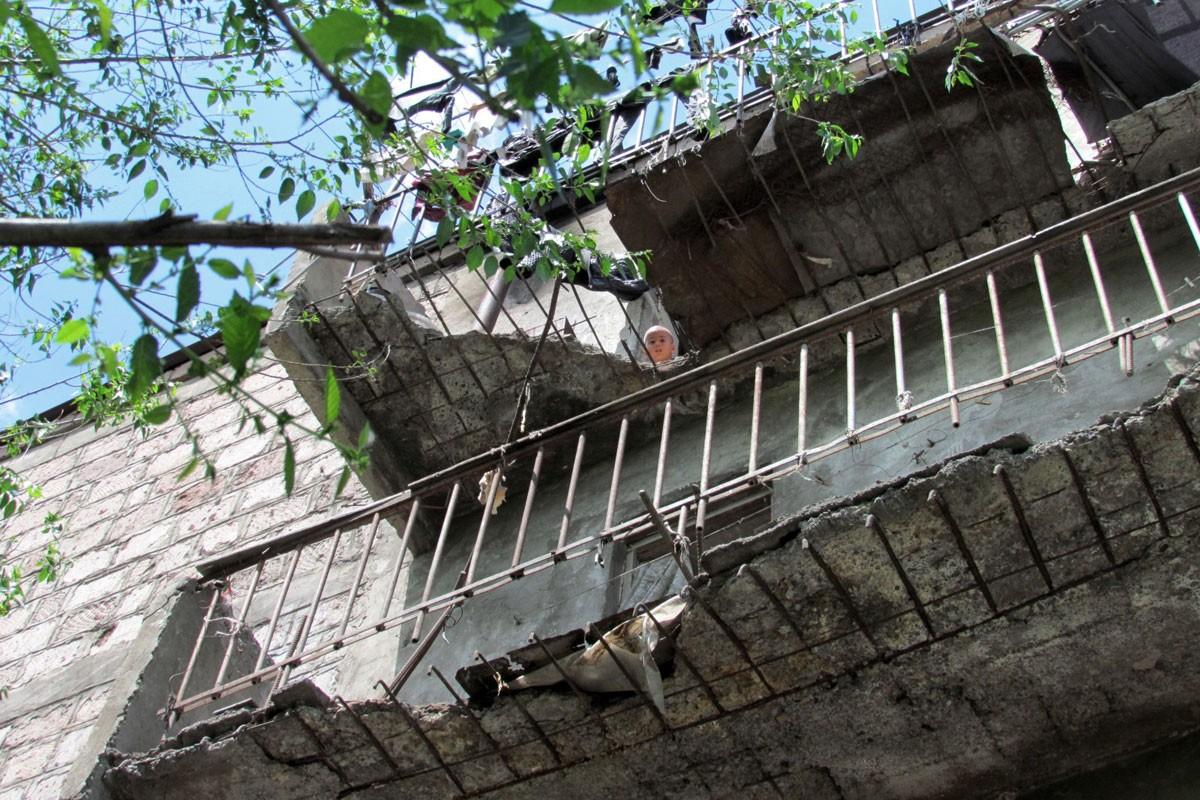 Darbnik's Decaying Dormitory: Armenians Who Fled Azerbaijan 30 Years Ago Demand Adequate Housing
There are two government-owned apartment houses in Darbnik, a town of 1,000 in Armenia's Ararat Province, that operate as temporary dormitory housing for those without permanent shelter.
One houses fifty Armenian refugee families from Azerbaijan. Armenians from Iraq and Syria live in the other.
Both are in poor condition.
Anna Harutyunyan, who fled Azerbaijan, has lived in the dormitory since 1988. Mrs. Harutyunyan left Azerbaijan with her one-year-old daughter and a newly born son.
Harutyunyan told Hetq that when they first moved into the dorm there was no electricity. They now have power, but no running water in the apartment. They get water from the communal washroom on their floor.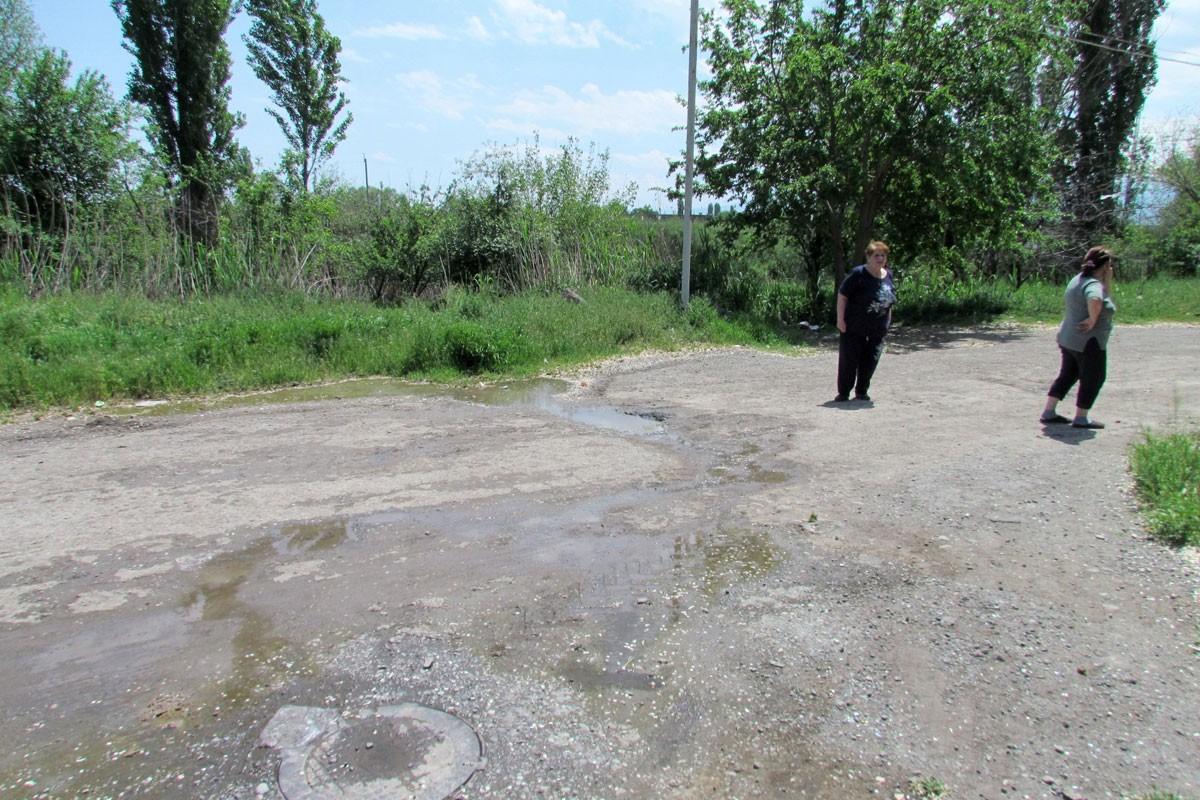 The building also lacks natural gas for cooking and heating. Families have to heat their apartments by burning wood or using electric heaters.
Sewage pipes are old and often leak, causing a foul-smelling mess in the basement.
Residents also have to contend with leaking ceilings and walls. They claim that local authorities have not responded to their numerous complaints.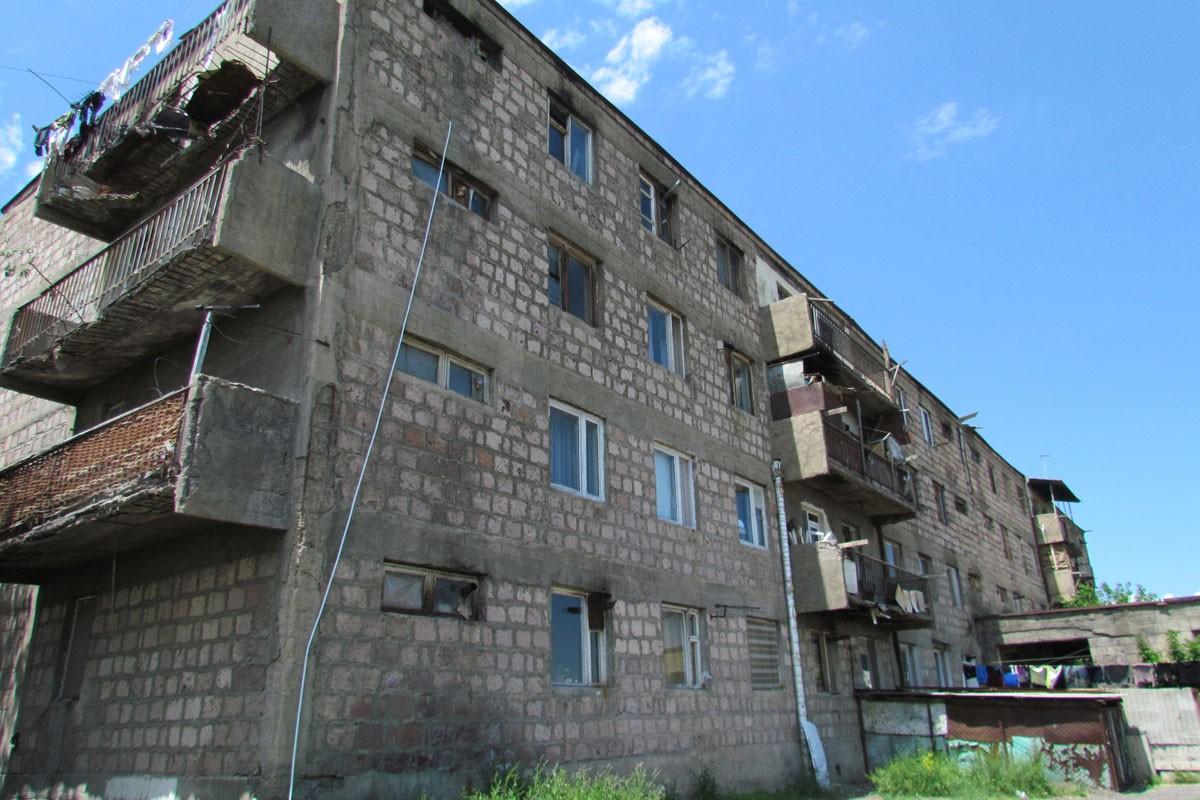 "We just want a place to live. The showers and toilets are shared. We have to wait our turn," says Mrs. Harutyunyan.
Dormitory residents gathered in the courtyard to relate their complaints to us. They can't use the balconies because the building's walls are unstable. Four years ago, a visiting guest fell from a fourth-floor balcony. She miraculously survived.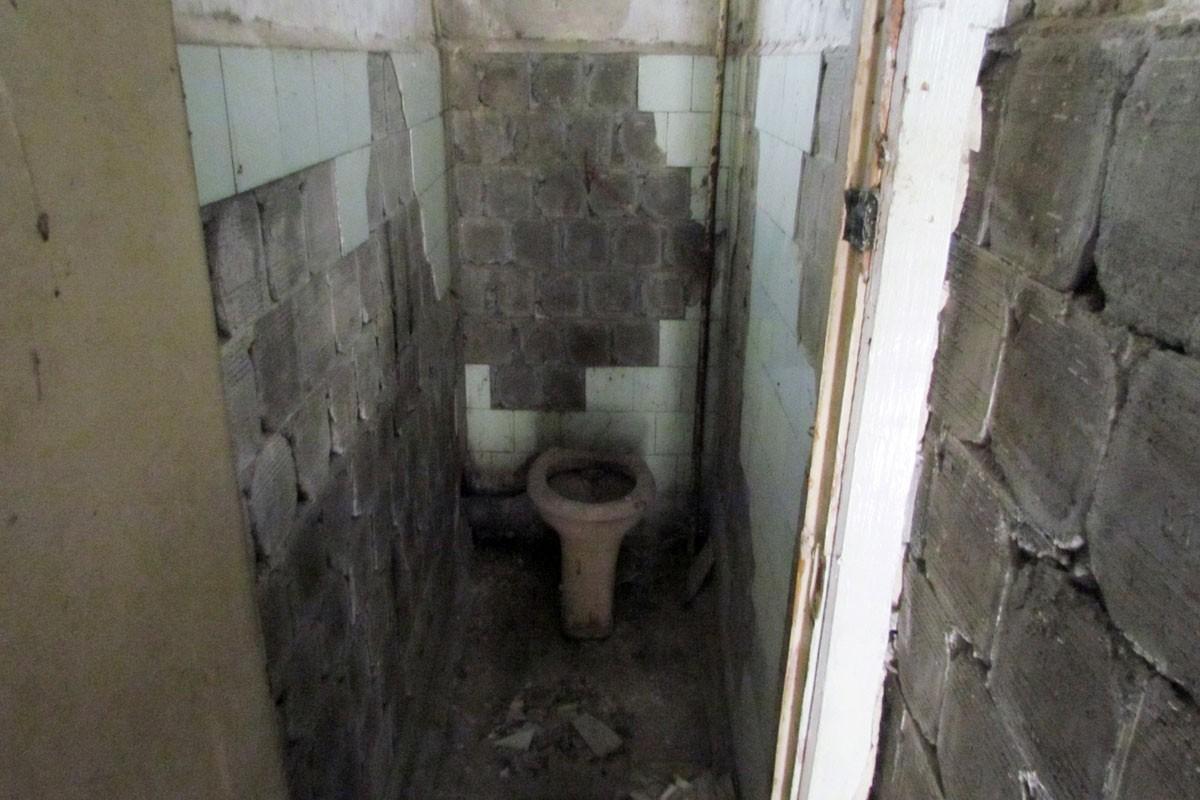 "We've been raising these issues for the past thirty years, but no one listens," Harutyunyan complains.
She says that years ago the government allocated financial certificates, averaging $5,000, to residents towards the purchase of housing in the town. Harutyunyan adds that homes at the time were selling for a minimum of $15,000. Later on, the government took the certificates back.
"Those able to do so added their own money and purchased homes. The rest, most of the residents, were forced to remain in the dilapidated building," Harutyunyan says.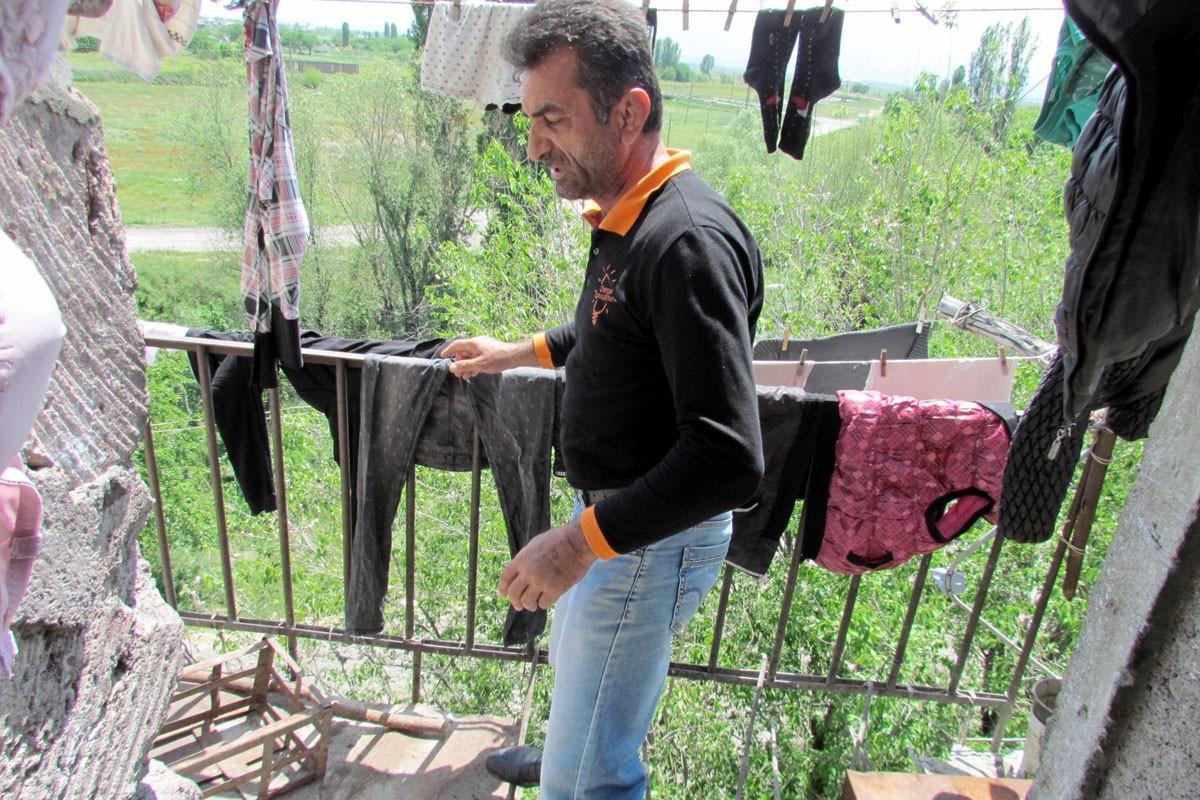 Dormitory resident Irina Avagimyan claims that local authorities have never visited the site and that the newly elected Ararat Provincial Governor didn't even know that people were living in the Darbnik dorms. Even after being informed, she says he's never visited since his election to the post last year.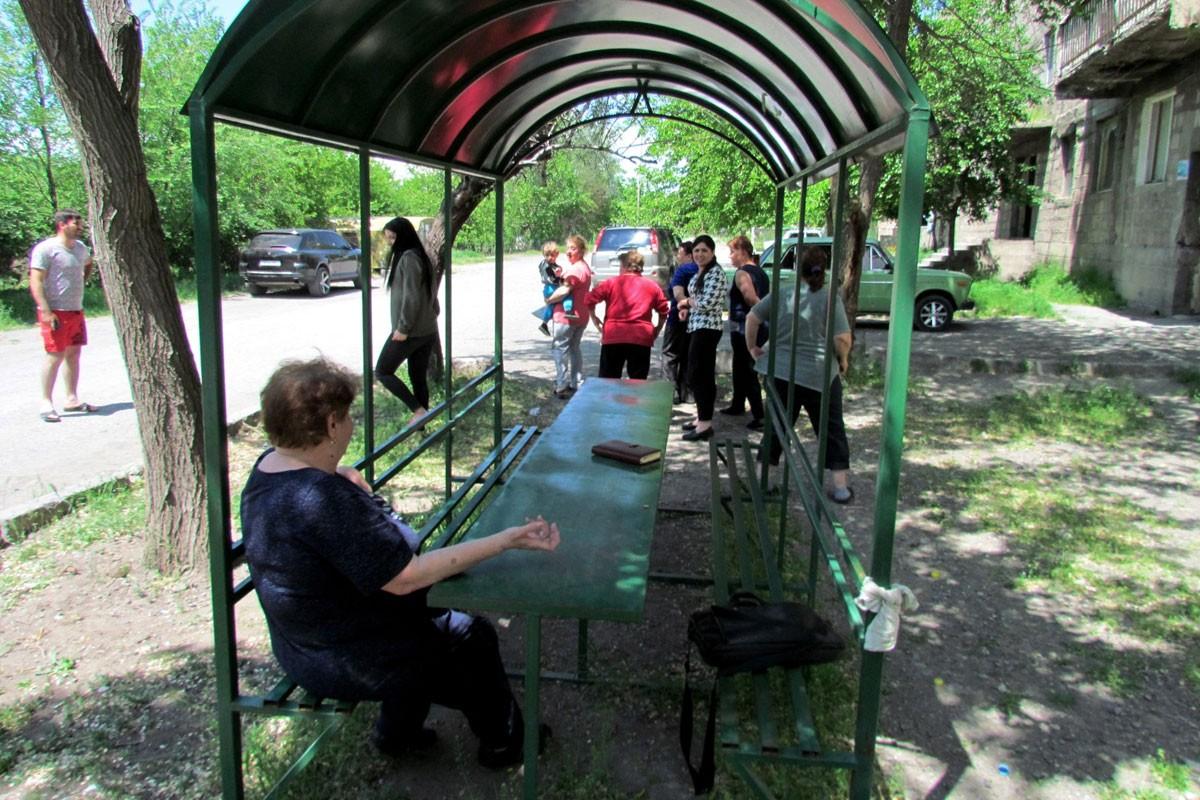 Avagimyan says the only official to have ever visited their dormitory was Gagik Yeganyan, former head of Armenia's State Migration Service. She says Yeganyan met with residents years ago to convince them to apply for Armenian citizenship. The official promised them that citizenship would allow them to be granted refugee status and all applicable services.
An irate Avagimyan says she and other residents were duped by Yeganyan. She complains that even as citizens residents haven't been allocated any special services.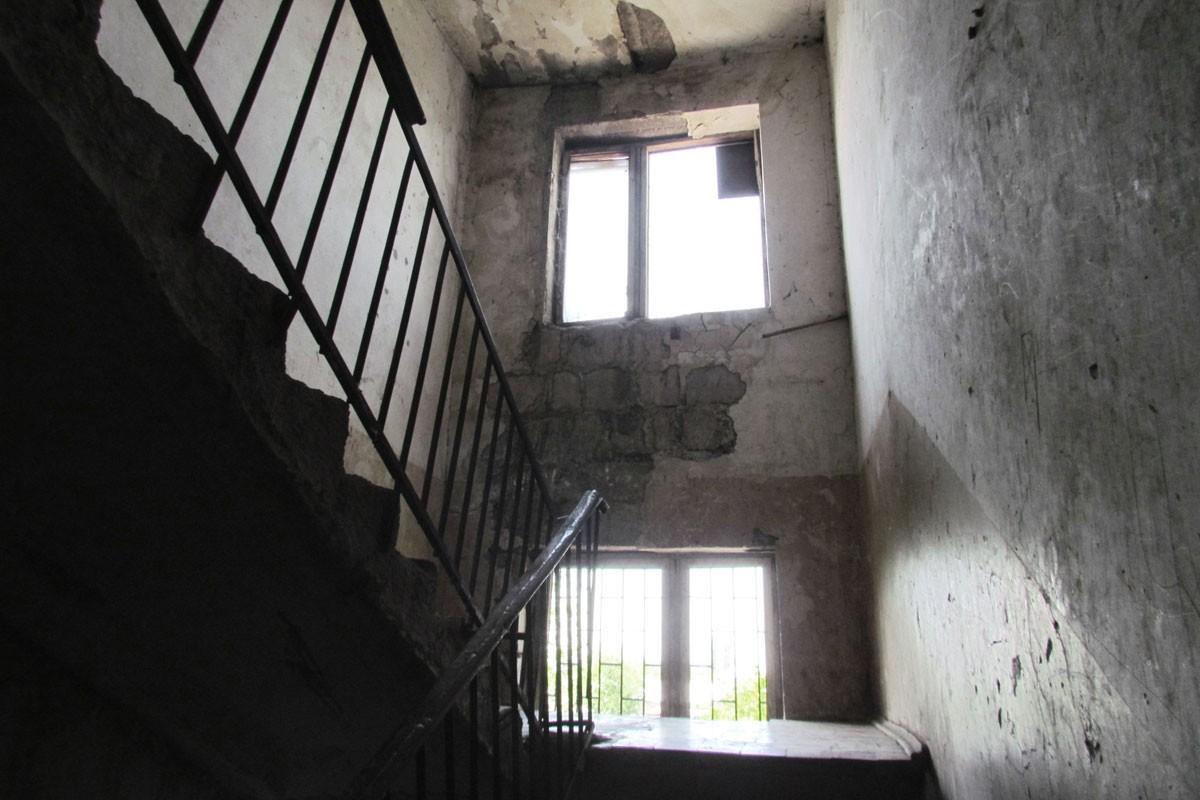 Darbnik Mayor Davit Gziryan concedes that building is run-down but argues that residents share some of the blame. He claims that back in the 1990s some residents used their balconies to chop wood, resulting in damage.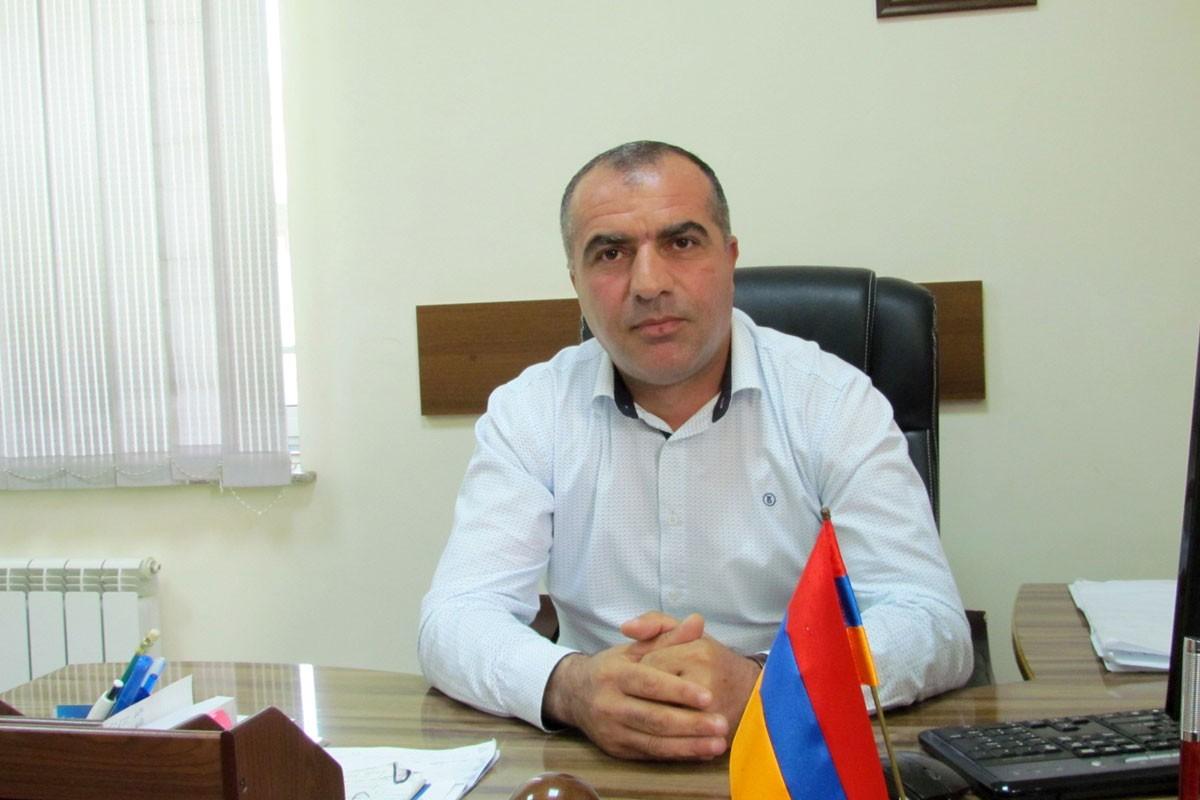 "This building used to house a branch of the agriculture ministry. It was later allocated to the education ministry. I've applied everywhere to resolve the matter. The government is now debating whether to grant the apartments to residents for free. Let's see what happens," Mayor Gziryan told Hetq.