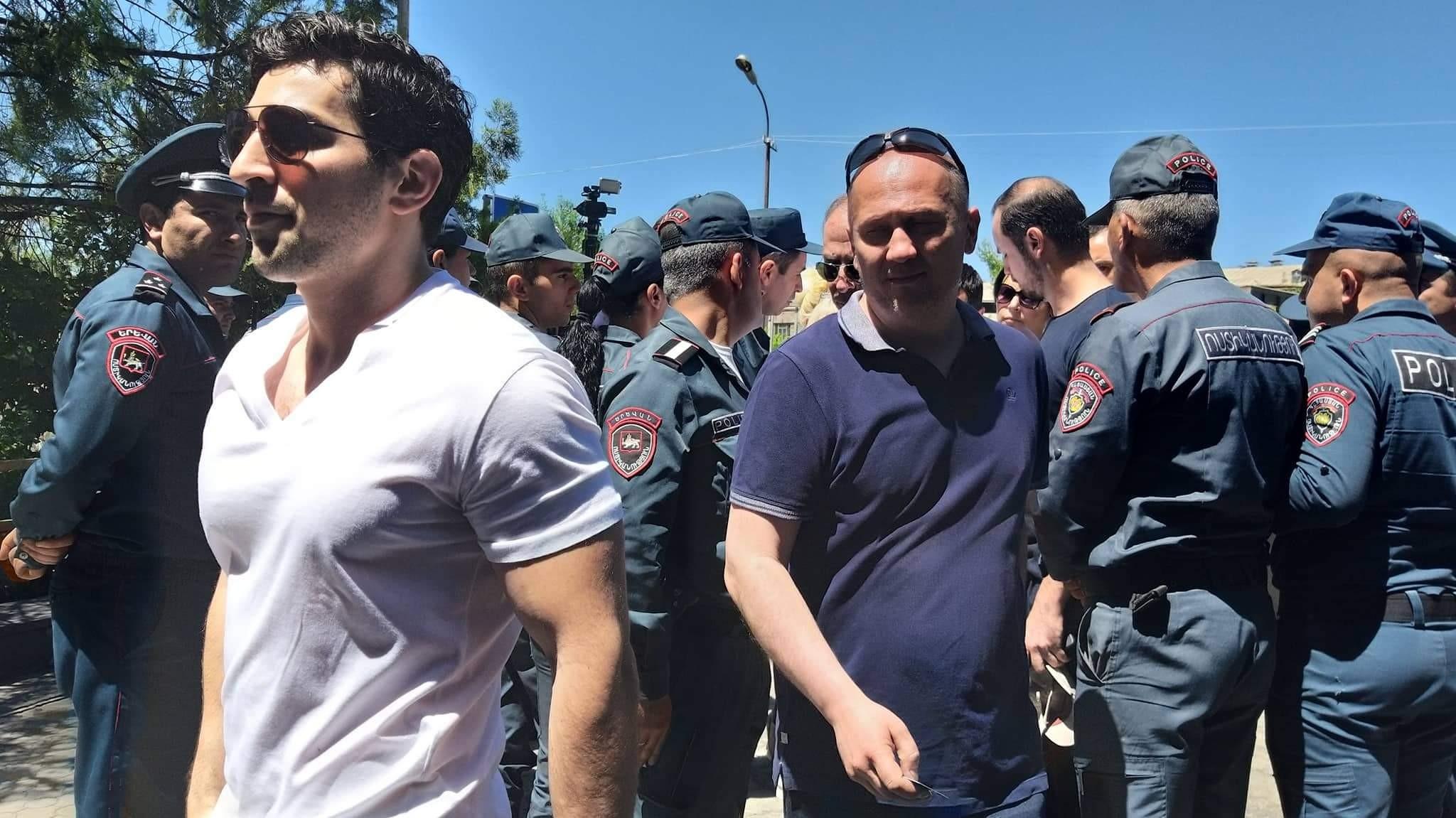 Kocharyan's Detainment Hearing Continues; Spectators Pack Yerevan Courthouse
People again turned out in droves outside the Yerevan courthouse where a hearing to determine whether ex-Armenian President Robert Kocharyan should remain in pre-trial detention is being heard.
Today however, in contrast to yesterday, those demanding that Kocharyan remain behind bars outnumbered those calling for his release.
Demonstrators outside the courthouse, depending on their political perspective, were either chanting "Freedom for Kocharyan" or "Life Imprisonment for Kocharyan".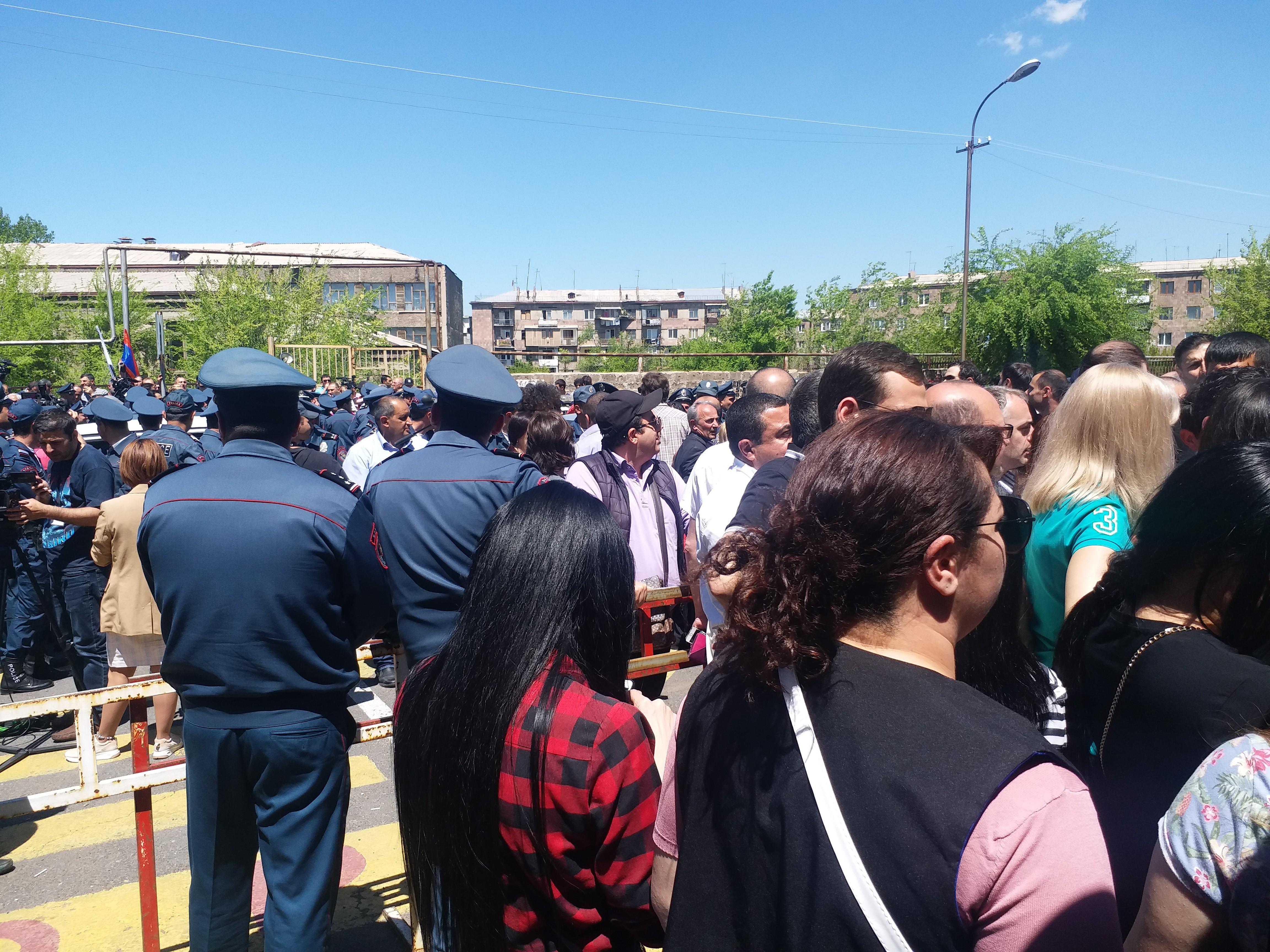 The courtroom itself was packed to the rafters.
The detention hearing recommenced today after Kocharyan's lawyers filed a motion that presiding Judge Davit Grigoryan recuse himself.
Grigoryan has refused to do so.