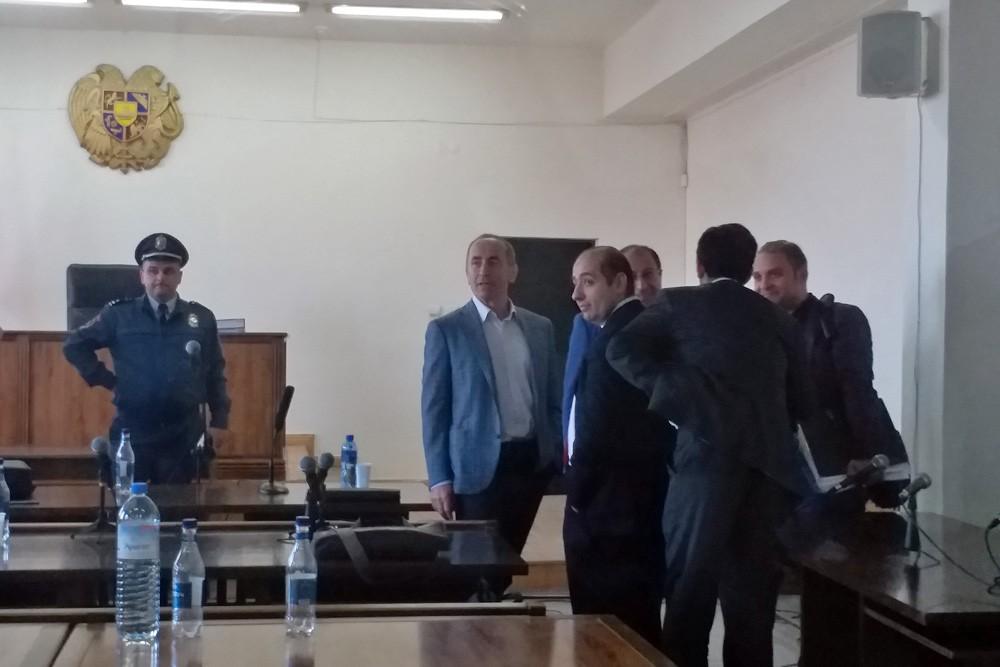 No Decision in Kocharyan's Detainment Case; Hearing Recommences Tomorrow
Today's court hearing to decide whether former Armenian President Robert Kocharyan should remain in pre-trial detention will resume tomorrow.
After the close of today's session, Kocharyan remained in the courtroom surrounded by his defense lawyers.
His supporters also stayed behind and waved to him behind the glass partition.
Kocharyan's detainment hearing began yesterday at the Nor Nork branch of the Yerevan Court of General Jurisdiction.
Armenia's second president has been charged with overthrowing constitutional order and bribe taking.