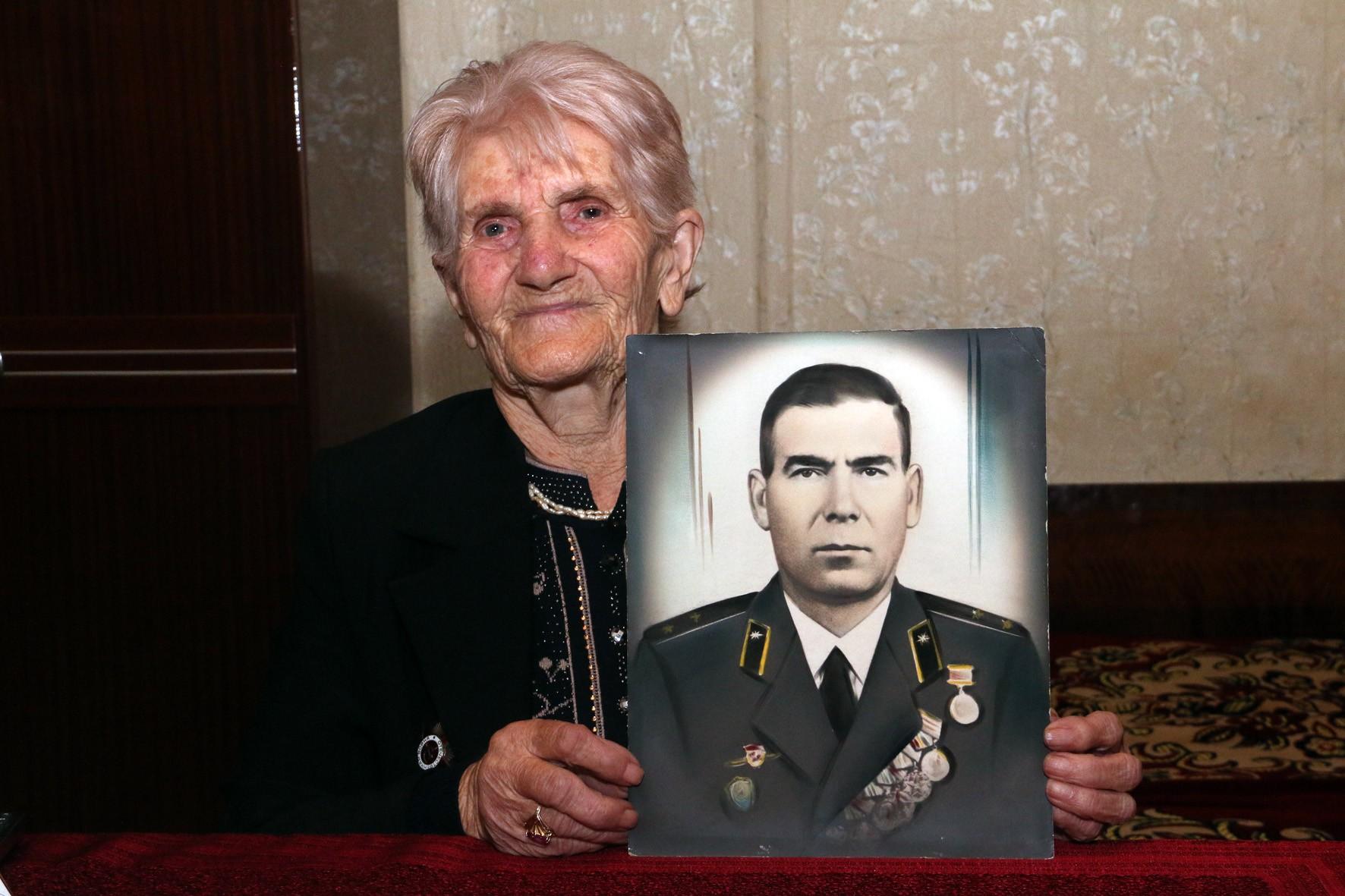 94-Year-Old WW II Veteran Yepraksya: "I just love life"
Yepraksya Voskovskaya-Gabrielyan was just 17 years old when the Axis powers invaded the USSR in June 1941. This marked the opening of the Eastern Front of World War II.
Yepraksya's father soon had to leave his wife and five children and go to the frontline. In the meantime, being the eldest among siblings, she had to work in a sewing factory, making clothes for the soldiers and learning nursing to help the wounded.
In December 1942, 18-year-old Yepraksya was drafted into the Soviet Army.
At first, they were taken to Batumi, Georgia, for six months, to learn some skills that would come handy on the battlefield. Detachments were then formed, and Yepraksya was placed in the Third Ukrainian Detachment.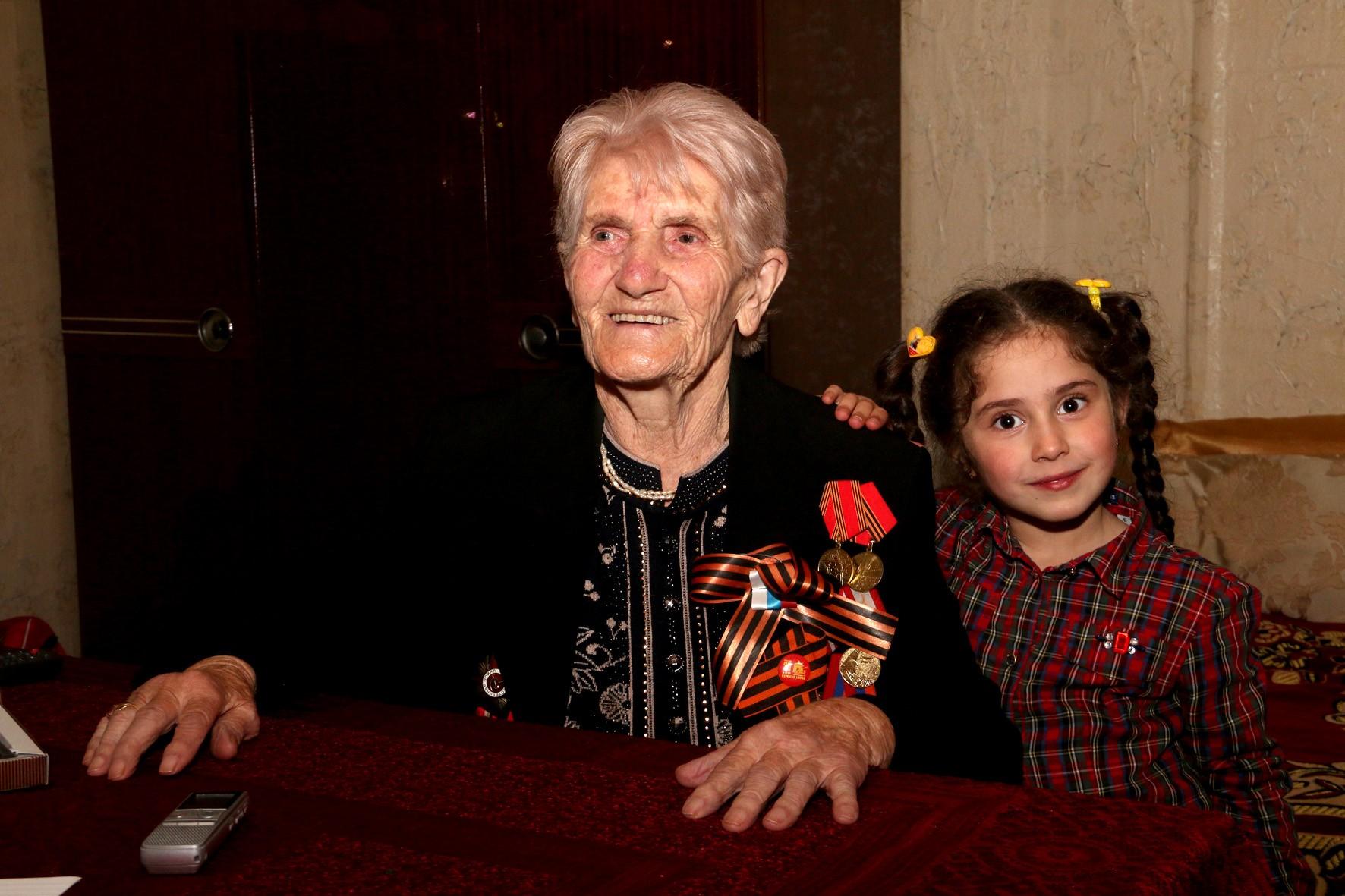 The girls were warned that the commander wouldn't accept any excuses, since the war was a war regardless of their gender. Yepraksya changed her name to Valya, as her name was difficult for foreigners to pronounce.
"We went to protect Krasnodar and the Sevastopol regions. There were strong battles near Ust-Labinsk. I was an aircraft plotter, relaying aircraft coordinates to the commander. Those were difficult times. We saw everything - hunger, cold, corpses," recalls Mrs. Yepraksya, despite the cerebral contusion she received during the war.
Yepraksya's father died in Kerch in 1943. Her family received two notes - one about her father's death, and another one - of her own, while she was alive in Romania.
Yepraksya managed to return home only after the war ended in 1945.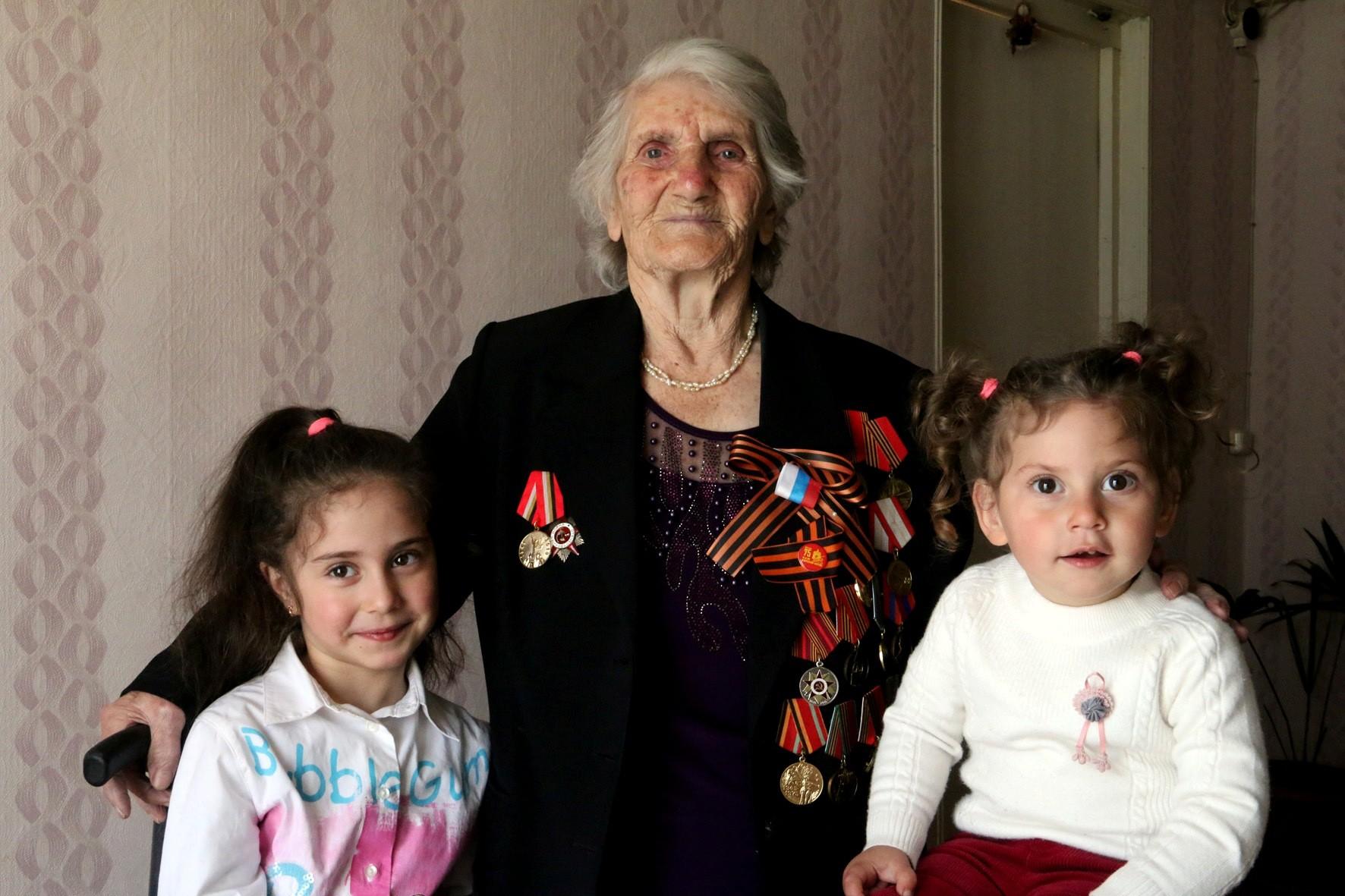 Her post-war life wasn't an easy one, either. A day after returning, Yepraksya headed to the Leninakan military enlistment office. There weren't many job offerings, so she took a job of a chef's assistant in a military unit's kitchen to help feed her siblings.
She met her future husband Viktor at work. They married in 1948 and lived together for 41 years, until her husband's death in 1989.
Mrs. Yepraksya has three sons, six grandchildren, and eleven great-grandchildren. She now lives with her youngest son Alik's family.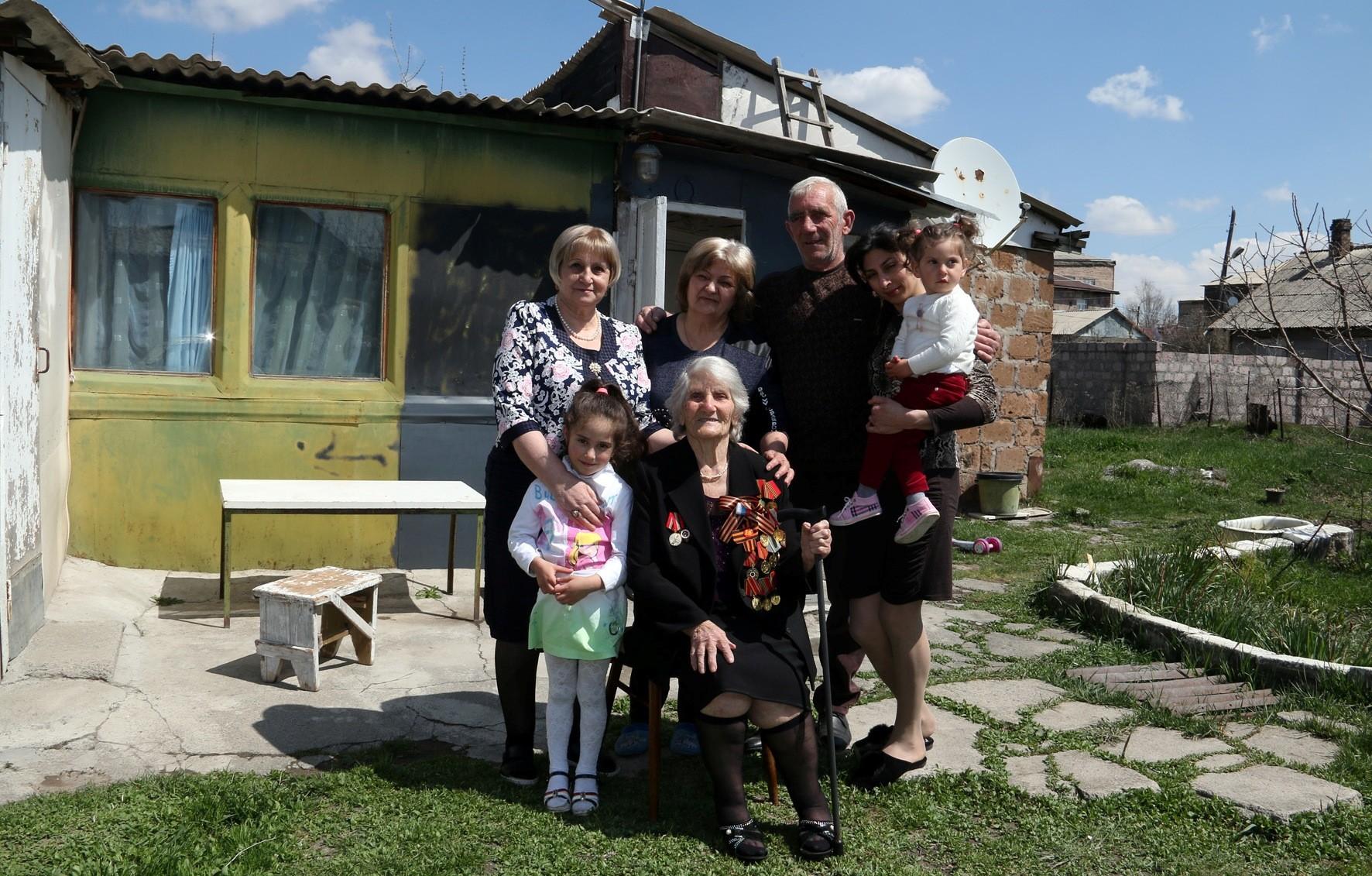 "I've always cooked tasty meals," boasts the 94-year-old woman. "I was young in the past, doing everything - cleaning the house and going to the market. I cannot do much now, after the stroke I had last year, which made me bedridden for several months."
When asked to reveal the secret of her vitality and mental alertness, Mrs. Yepraksya says, "There's no secret, I just love life. I'm not picky with the food, but I don't eat after 6p.m., and I have a cup of coffee every day. I always move, I can't keep idle," says Mrs. Yepraksya, smiling. "I celebrated my 90th birthday at the restaurant. I danced to the surprise of the restaurant staff."
Ending our visit, Mrs. Yepraksya invited us to her 95th birthday on September 18. We also promised to be present at her 100th anniversary and raise a glass toasting peace.
Photos by Hakob Poghosyan
If you found a typo you can notify us by selecting the text area and pressing CTRL+Enter