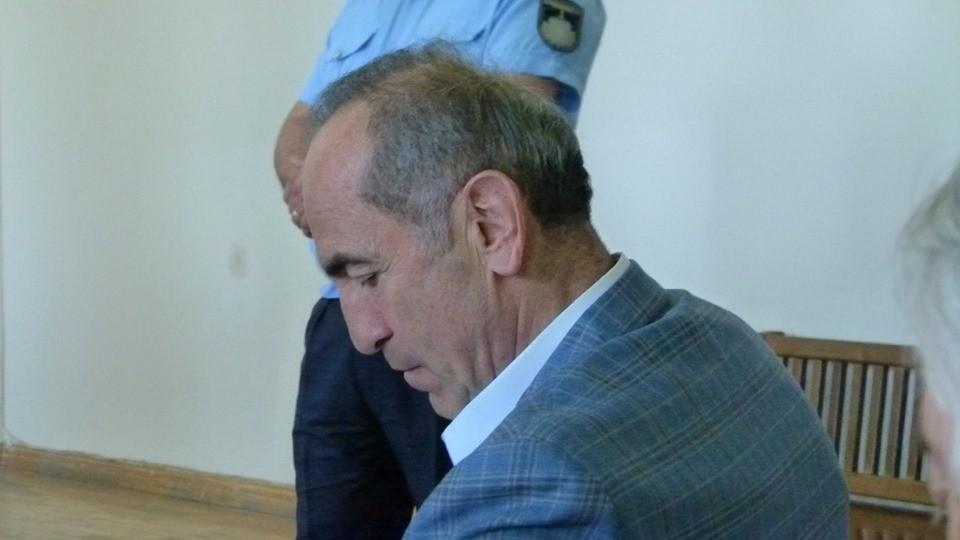 Court Releases Ex-Armenian President Robert Kocharyan from Pre-Trial Detention
A Yerevan court today released former Armenian President Robert Kocharyan from pre-trial detention.
Yerevan Court of General Jurisdiction Judge Davit Grigoryan, in his verdict, noted that he took into consideration the personal guarantees of Artsakh President Bako Sahakyan and former Artsakh President Arkadi Ghukasyan that Kocharyan would behave properly if released.
Sahakyan and Ghukasyan backed up their guarantees with an AMD 500,000 ($1,050) payment each.
Kocharyan, who served as president of Armenia from 1998 to 2008, has been charged with usurping state power in March 2008, during post-presidential election protests, and accepting US$ 3 million in bribes.
Ten people died during the protests, culminating on March 1-2, 2008, and scores more were injured when police and army units were mobilized to disperse demonstrators.
Kocharyan's five-day detainment trial attracted hundreds of supporters and detractors to the courtroom in Nor Nork.