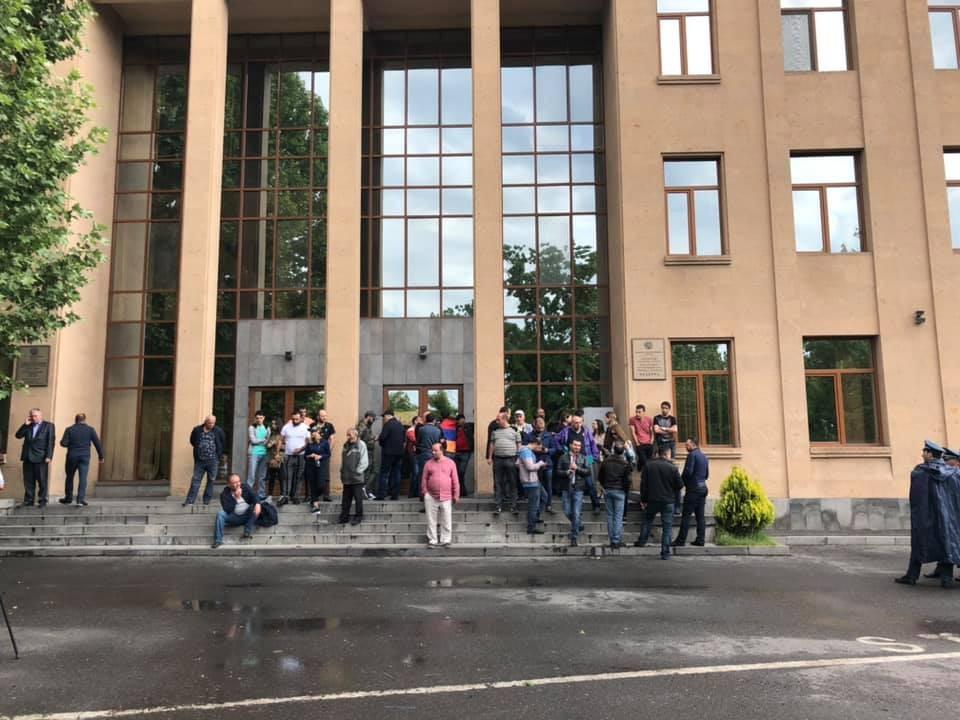 Citizens Demand Independent Judiciary by Blocking Court Entrances
Following Armenian Prime Minister Nikol Pashinyan's call yesterday evening, hundreds of citizens this morning blocked the entrances and exits of many courthouses in the country.
Hetq reporters witnessed groups of people blocking the entrances of the Court of Cassation and the Judicial Department, Constitutional Court and several administrative courts both in Yerevan and in regions.
Around two hours after the start of the protests, Pashinyan visited the demonstrators in front of Yerevan's Kentron Court and cheered them on.
Pashinyan is expected to make a public announcement on the state of the judiciary in Armenia at noon Yerevan time.
Later in the day, Pashinyan asked people to stop blocking the courthouses.