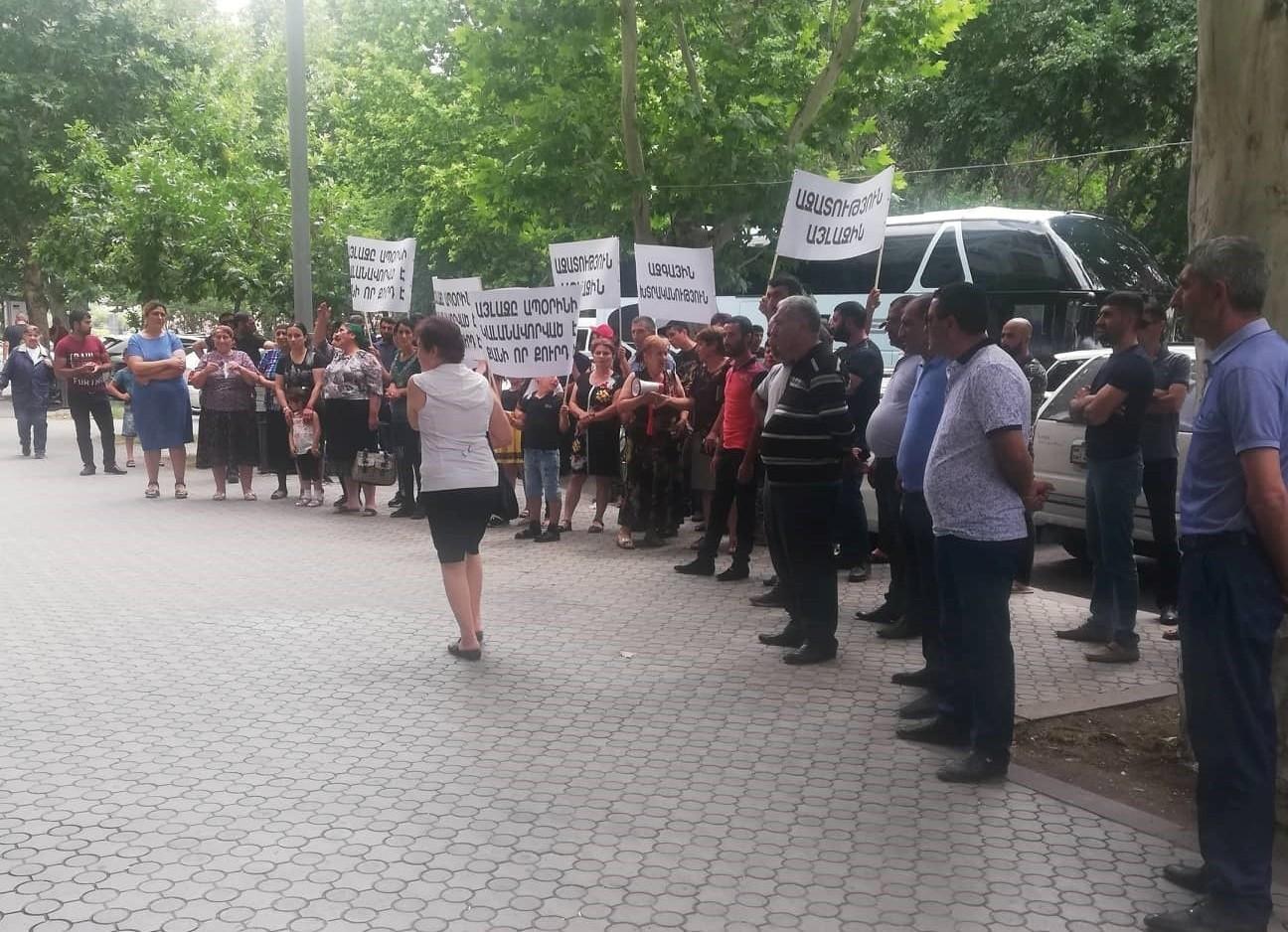 Kurdish Community Members Protest in Yerevan; Demand Release of Alleged Drug Smuggler
Members of Armenia's Kurdish community staged a protest outside the Prosecutor General's Office in Yerevan today demanding the release of Aylaz Amoyan and others charged with smuggling one kilogram of drugs through Artsakh earlier this year.
Most of the protesters were relatives or friends of the accused.
Misha Amoyan told Hetq that his brother Aylaz has been in custody since March 11.
The protesters say the charges are baseless and are seeking an audience with the Prosecutor General.
Syuzanna Khcheyan, Aylaz Amoyan's lawyer, told Hetq that she finds it perplexing that an alleged crime in Artsakh is being prosecuted in Armenia.
Khcheyan said her client denies the charges and claims the drugs were planted on Amoyan after he had been detained by members of Armenia's National Security Service.