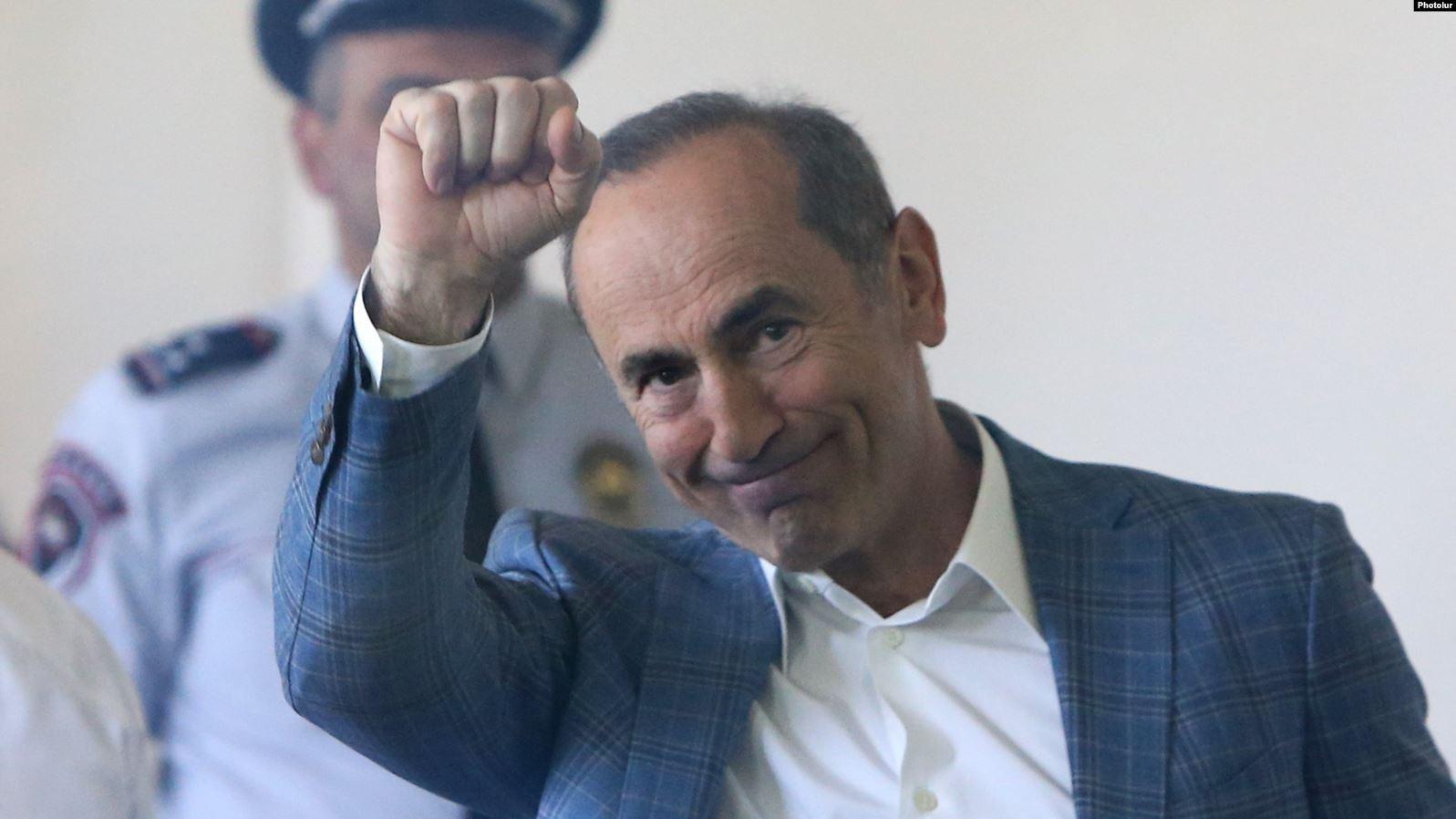 Ex-Armenian President Robert Kocharyan: Back Behind Bars
Armenia's Criminal Court of Appeals today approved the re-arrest of former Armenian President Robert Kocharyan.
Kocharyan, charged with usurping state power and bribe taking, was released from pre-trial detention on May 18 of this year after Artsakh President Bako Sahakyan and former Artsakh President Arkadi Ghukasyan personally guaranteed that Kocharyan would behave properly if released. Sahakyan and Ghukasyan backed up their guarantees with an AMD 500,000 ($1,050) payment each.
Today's decision not only overturns a lower court's decision to release Kocharyan but also its decision to send the case on the post-election protests of March 2008 to Armenia's Constitutional Court for review.
Ten people died during the protests, culminating on March 1-2, 2008, and scores more were injured when police and army units were mobilized to disperse demonstrators.
Kocharyan, along with Armen Gevorgyan Armenia's National Security Council Secretary at the time) and two other former government officials (then Armenian Deputy Minister of Defense Yuri Khachaturov and Seyran Ohanyan, who was Chief of the General Staff of the Armenian Armed Forces in March 2008), have been charged with usurping state power during the 2008 protests.
Armenia's Prosecutor General's Office complained about Kocharyan's release and had pushed for his re-arrest.