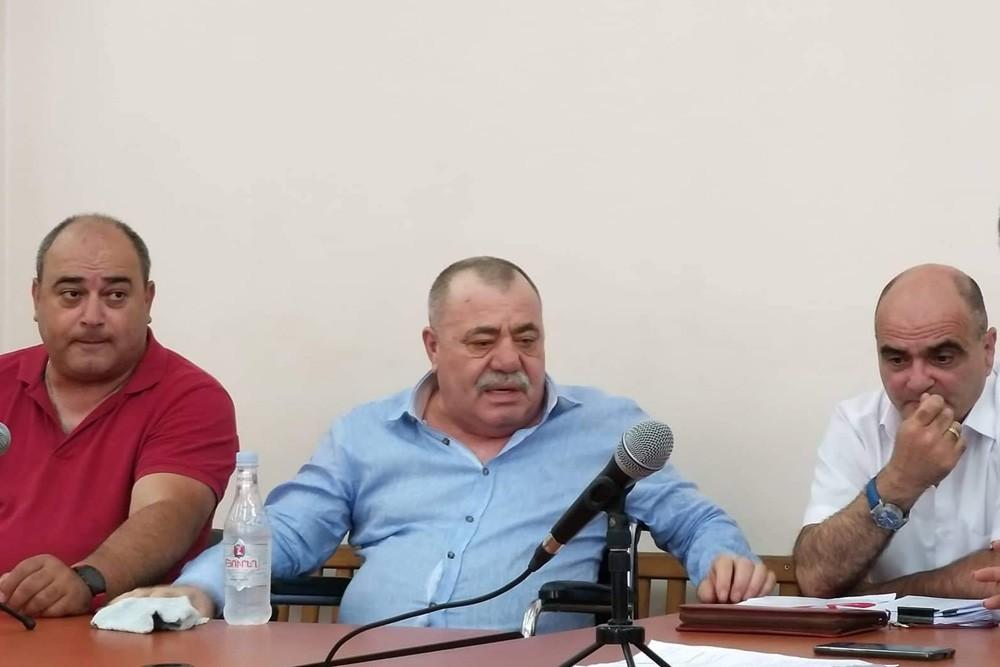 Ex-Armenian Army General Manvel Grigoryan to Remain Behind Bars
Yerevan's Court of General Jurisdiction has again rejected an appeal to release former army general Manvel Grigoryan on bail.
The same court last rejected Grigoryan's bail appeal on May 2.
Grigoryan, a former MP and ex-head of the Yerkrapah Union, was detained on June 19, 2018, three days after employees of the National Security Service (NSS) raided his Etchmiadzin home and a summer resort in Arshaluys, uncovering a large cache of weapons and boxes of donated medical and food supplies and clothing that were destined for Armenian troops during the April 2016 "Four Day War" on the Artsakh frontline.
Also found at Grigoryan's summer house were boxes of supplies allocated by the Ministry of Defense and clearly marked "For Soldiers", and not intended for resale.
Grigoryan's lawyers motioned that their client be released on AMD 10 million ($21,000) bail․
The court did agree to review a motion to have a panel of medical experts examine Grigoryan given the numerous health issues he's alleged to have.
Update: The court has approved Grigoryan's medical examination by a panel of government experts.
If you found a typo you can notify us by selecting the text area and pressing CTRL+Enter