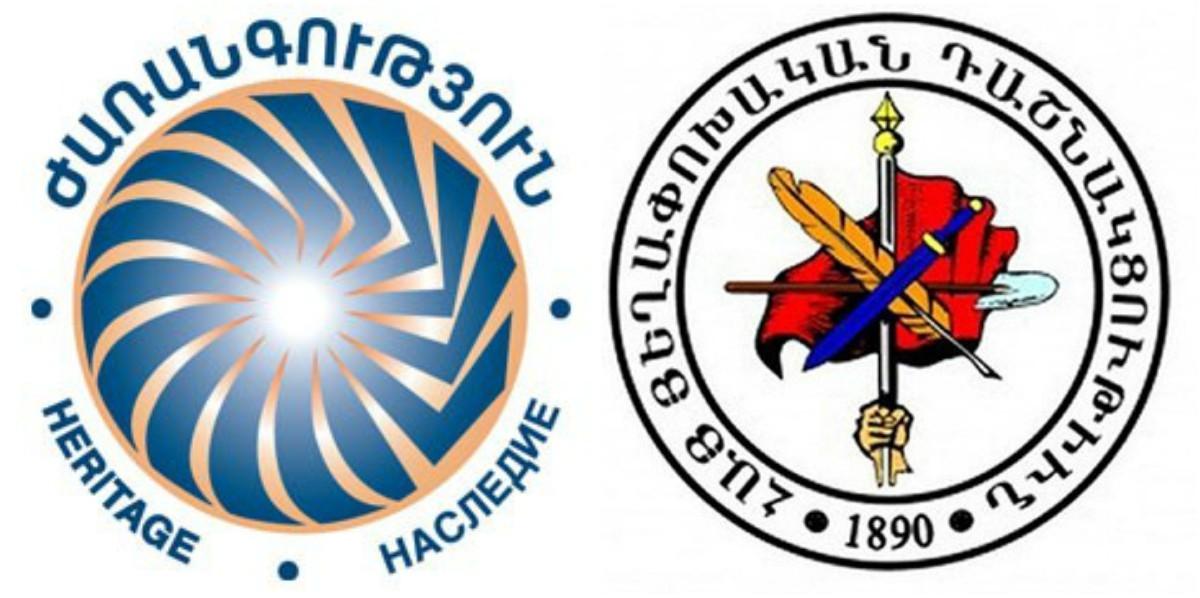 ARF and Heritage Party Leaders Meet in Yerevan
Top Armenian Revolutionary Federation-Armenia officials today met with their counterparts from the Heritage Party today in Yerevan and discussed a wide-range of topics of mutual interest.
The Heritage Party, in a statement, says party president Andranik Grigoryan and vice president Narineh Dilbaryan met with ARF Supreme Council members Artzvik Minasyan, Lilit Galstyan and Armenuhi Kyureghyan.
The sides explored areas of possible cooperation and discussed a number of judicial reforms vital for Armenia, according to the statement
The ARF in Armenia has already met with representatives from the Bright Armenia and Freedom parties, and says the meetings are designed to promote political dialogue.