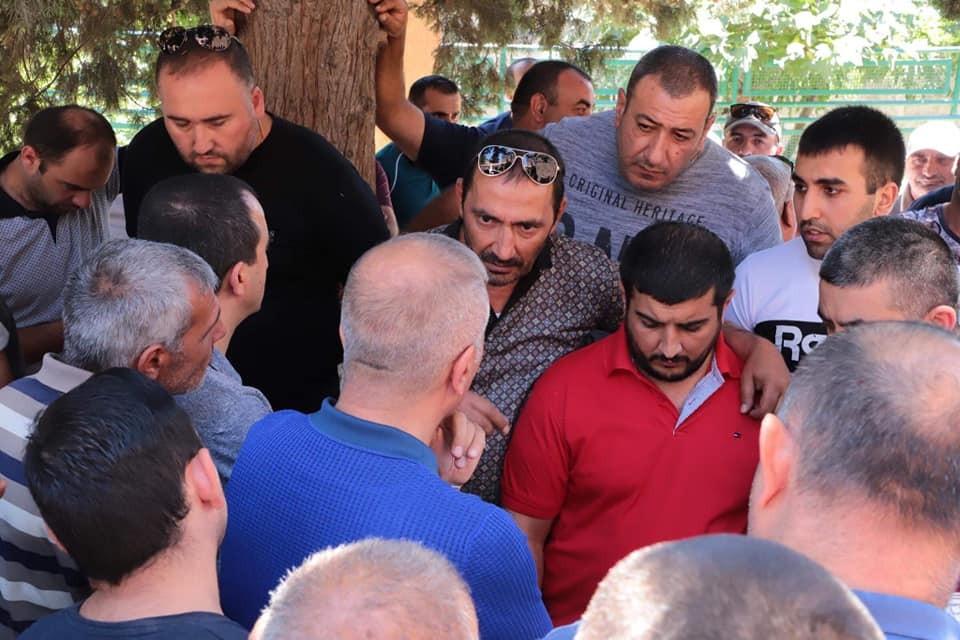 Agarak Copper and Molybdenum Combine Workers on Strike: Demand Overtime Pay, Better Work Conditions
Agarak Copper and Molybdenum Combine employees have been on strike for a week.
They're demanding that the company compensate them for overtime work, particularly heavy and dangerous work, to improve working conditions, and to provide a safe working environment.
In response, company management has demanded that those participating in the strike and protests submit explanations for their absence from work.
The Agarak Copper and Molybdenum Combine (ACMC) is located in Agarak, in Armenia's southern Syunik Province.
At a July 10 session of the National Assembly, MP Armen Khachatryan of the "My Step" faction and Naira Zohrabyan, a member of the Prosperous Armenia Party (PAP) faction, raised the issue of the strike.
What do the striking workers want?
Employees of the plant's technological transportation manufacturing unit launched the protests on July 2.
Hetq talked about the strike and its underlying reasons with Karen Sargsyan, a driver at the above unit.
Karen Sargsyan says their protest action has deep roots․ He cited the nonpayment of overtime and dangerous work but said the reason for this protest is different.
Sargsyan says that on July 2 unit workers informed Oleg Kozlovsky, the head of the technological transport workshop, that there are rock falls in the mine that make working hazardous.
Sargsyan says that Kozlovsky failed to respond adequately to worker complaints.
"There are places in the mine that are life-threatening, where experts have come and confirmed that they are hazardous, but we have worked till now. Terrible rockslides occurred on the day in question and we turned to Alec Kozlovsky because he is our immediate boss. We were on our break. We told him what was happening. He replied either you want to work, or you don't. These are our conditions," says Karen Sargsyan.
Angered by this response and the indifference to their lives, plant employees decided to stage a protest and demand improved working conditions and overtime pay, especially for overly strenuous and dangerous work.
Karen Sargsyan says the factory has violated its employment contract with workers, and that workers haven't received such overtime pay for many years.
"These amounts are confirmed as additional pay. We have never received any such pay. No such amounts exist in the documents management provided us. Their explanation is that such amounts for hard and dangerous works and overtime are included in the regular payroll," says Sargsyan.
Sargsyan points out that including overtime in the regular payroll violates the law. He says that the workers have expert opinions of accounting firms that have confirmed that these amounts should be paid separately each month as a supplement.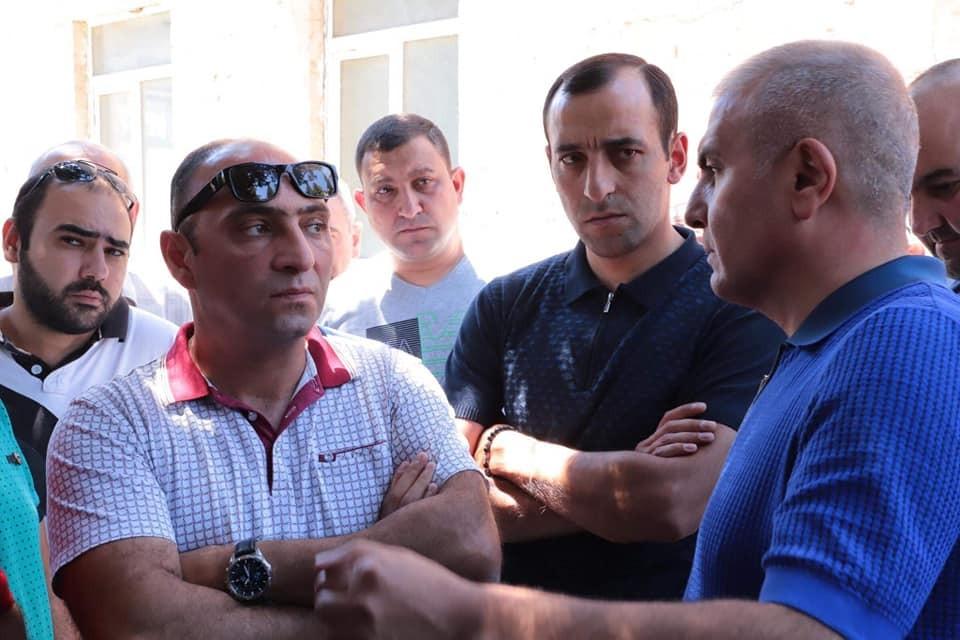 Syunik Provincial Governor Hunan Poghosyan meets with striking workers
Sargsyan tells Hetq that in February of last year, when he was dismissed from his job, he was informed about the overtime work, which was paid for the performance of particularly hard and dangerous work.
The company decided to fire him, claiming that he couldn't be trusted. Sargsyan took the company to court. An investigation into the matter revealed that the company had been violating workers' labor rights for many years and had not provided any extra payments for extra-hazardous work.
Sargsyan reconciled with the company and returned to work in October that same year. He and other employees did not receive their money for overtime work.
"If we hadn't been dismissed and got a copy of the contract, we would have worked like slaves. That is, to work 360 hours a month and not to pay a penny for it. It means to enslave a person," Sargsyan says.
Sargsyan and fifteen other employees have received a demand from management to explain why they aren't at work.
"I have written in my explanation it's because you have made us work in slave-like conditions. Because you, as the employer, must ensure our safety as stated in the job contract. I wrote that given all the above, and in fear of endangering my life, I have stopped working," says Sargsyan.
The Agarak Copper and Molybdenum Combine is owned by GeoProMining, an international diversified metals resource holding company with assets in Armenia and Russia.
GeoProMining also owns GeoProMining Gold LLC, which in turn owns and operates the Zod open pit mine and the Ararat Gold Recovery Plant.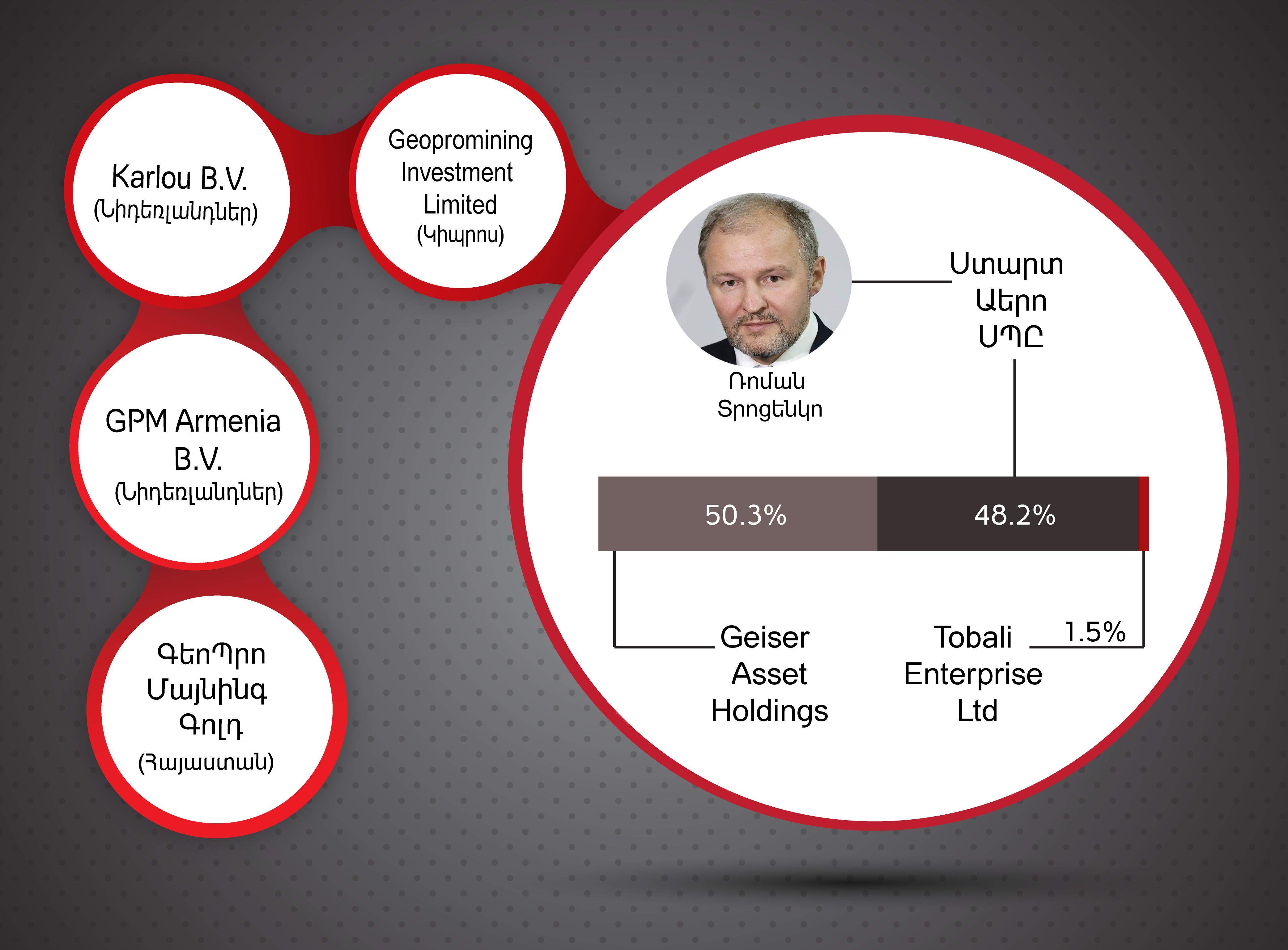 According to the Ministry of Justice State Register of Legal Entities, GPM Armenia BV (registered in the Netherlands) is the shareholder of GeoProMining Gold LLC, registered in Armenia. The former company's branches run through Cyprus and reach the British Virgin Islands and the Russian Federation.
ACMC workers contact Deputy Prime Minister Avinyan
ACMC employees have also informed Deputy Prime Minister Tigran Avinyan about the violations of their employment contract.
Avinyan forwarded the letter to the Ministry of Territorial Administration and Infrastructure. The ministry says they are paying attention to the matter and that a resolution agenda is being drafted.
The ministry says that the government is willing to be a mediator and assist in overcoming the problems arising in the field of employer-employee relations.
Meghri Mayor met with plant management and protesters
Meghri community leader Mkhitar Zakaryan told Hetq that he had met with the directorate of the plant and was told that the premiums required by the plant employees were included in their salaries.
The employees of the plant also complained to Mkhitar Zakaryan about the security inspections carried out by staff from Russia. Employees say that they are checked both while entering and leaving the plant, and also during work. Zakaryan says he met the protesters before the strike and urged them to carry out the actions in accordance with the law.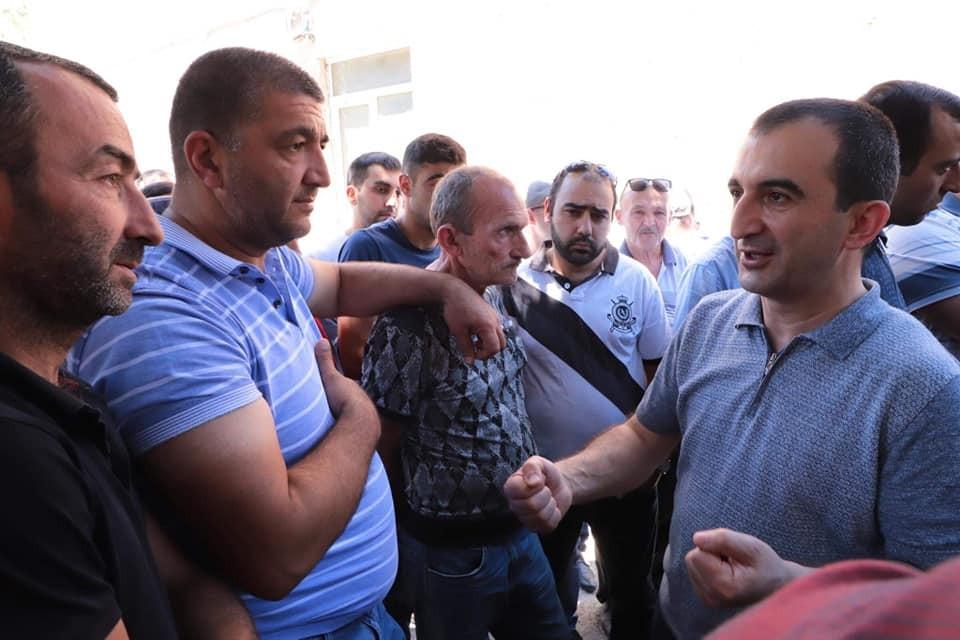 Meghri Mayor Mkhitar Zakaryan meets with protesting workers
"Management says that we are right. Let's ask the relevant bodies to come and check if we are wrong. We are ready to compensate. But now they put forth other demand. They say it's an illegal strike and that they will go to court for compensation. Management has targeted the strikers and have sent notices to 16 people asking them to explain why they aren't working. In our opinion, they are preparing grounds for dismissal," Zakaryan says.
MPs ready to intervene in resolution process
The Agarak Copper and Molybdenum Combine was also raised today by MPs speaking from the podium in the National Assembly.
My Step faction MP Armen Khachatryan said that he will leave for Meghri tomorrow and called on authorized officials to join him.
"There are more than a thousand employees in Agarak, residents of Agarak and Meghri, who make up the majority of the workforce. I believe that their labor rights have been grossly violated grossly. In view of this, I suggest that the government take urgent measures to keep the problem in focus," he said.
Khachatryan stressed that in the current situation there is a need for the intervention of the Labor Inspectorate and other relevant government agencies.
Naira Zohrabyan, a member of the Prosperous Armenia Party (PAP) faction, added that due to the exploitation of the plant, nearby houses have been damaged and the owners not compensated. Zohrabyan says that employees have been overworked and not paid. The MP says that according to her request, the prosecutor's office initiated a criminal case. It was sent to the Special Investigation Service.
"All MPs elected from this region should be careful to protect the interests of plant's employees. I hope that our country has long ago passed the era of the slavery inquisition," Zohrabyan said.
Photos by Mariam Tzatryan