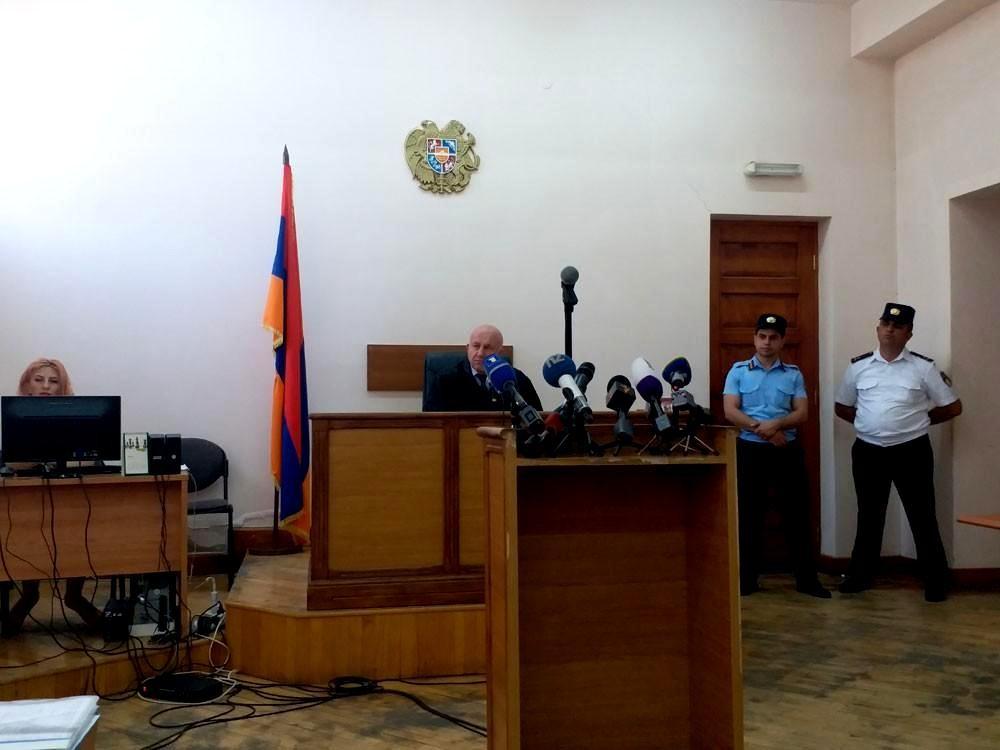 Manvel Grigoryan and Foreign Medical Experts Absent from Court; Trial Postponed
Today's trial session of Manvel Grigoryan, a former MP and ex-head of the Yerkrapah Union who was arrested last June after police raided his Etchmiadzin home and a summer resort in Arshaluys and uncovered a large cache of weapons and boxes of donated medical and food supplies and clothing that were destined for Armenian troops during the April 2016 "Four Day War", was again postponed.
Grigoryan, now being treated at Yerevan's Nairi Medical Center for a variety of unsubstantiated ailments, was never brought to the court.
Neither were the foreign medical experts appointed to a government panel of experts tasked with ascertaining Grigoryan's actual medical condition.
On July 2, 2019, Yerevan's Court of General Jurisdiction approved a motion made by the Prosecutor General Office to appoint such a panel of government experts.
Grigoryan's lawyers have continuously claimed that their client should be released from detention for medical reasons while his trial proceeds.
Judge Mnatsakan Martirosyan demanded that the foreign experts show up today in court so that he could warn them about the criminal repercussions if they provided false testimony.
Grigoryan's June 11, 2019 trial session was also postponed, again due to the defendant's alleged medical condition.
His defense team introduced a letter to the court stating that Grigoryan was on an artificial respirator at the Nairi hospital and that his condition was serious. Grigoryan was transferred to the private facility from a penal hospital.
In addition to the illegal weapons possession charge, Grigoryan is charged with the theft of 101.2 million drams worth of goods, tax evasion in the amount of 1.2 billion drams, and the embezzlement of 1.2 billion drams in state funds.
Grigoryan's wife Nazik Amiryan has also been charged with aiding and abetting her husband and son in obtaining and concealing the arms and ammunition
If you found a typo you can notify us by selecting the text area and pressing CTRL+Enter