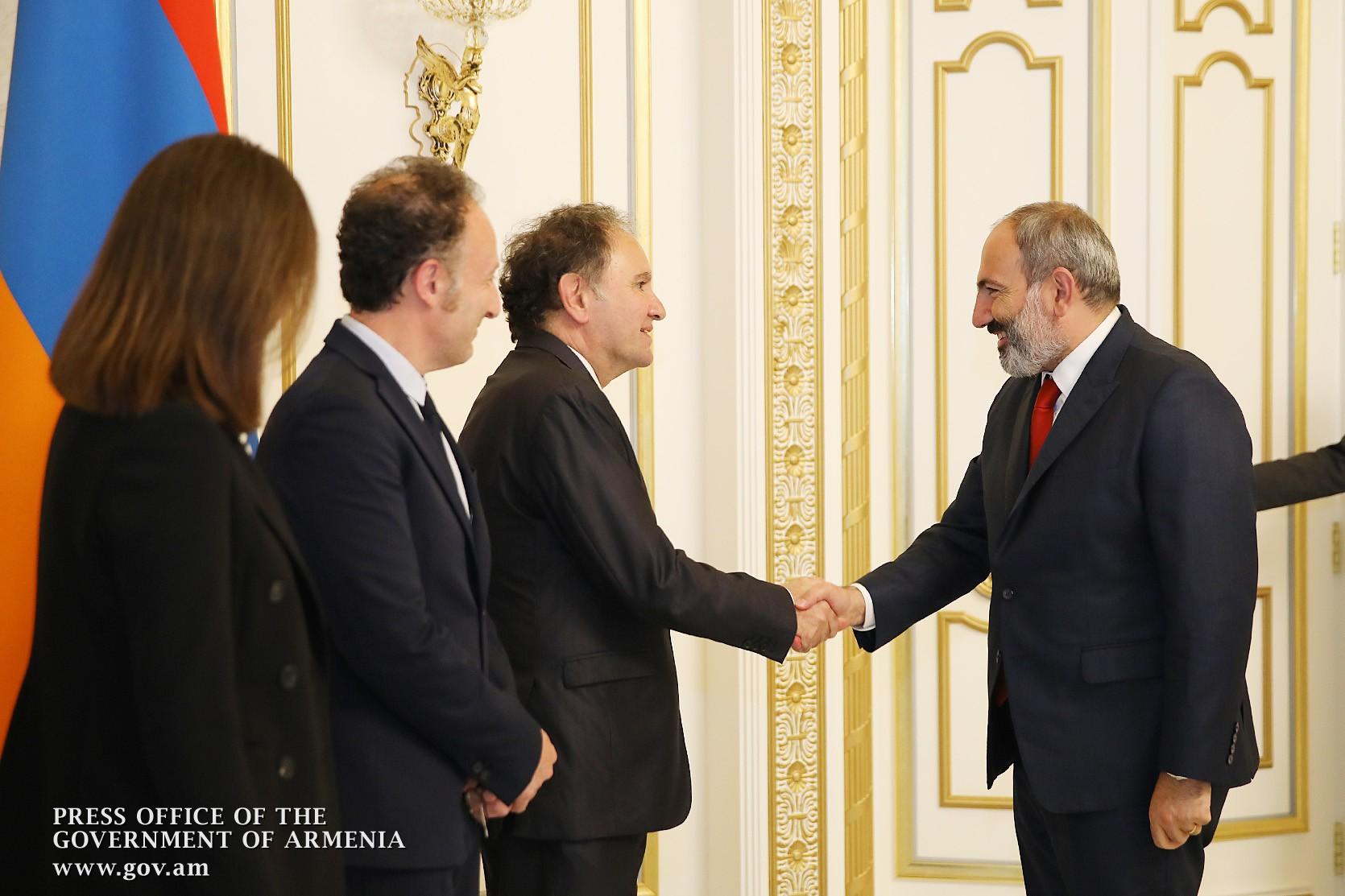 Pashinyan Discusses Armenia-Diaspora Issues with CCAF Co-Chair Ara Toranian
Armenian Prime Minister Nikol Pashinyan today hosted Co-Chair of the Coordination Council of Armenian Organizations of France (CCAF), editor-in-chief of the Nouvelles d'Arménie periodical, Ara Toranian.
Here's a government press release on the meeting.
Greeting the guest, the Prime Minister attached importance to CCAF activities aimed at developing the Armenian-French relationship, as well as coordinating the efforts made by the vibrant Armenian community of France.
Nikol Pashinyan said Armenia-Diaspora relations have entered a new qualitative stage following the Revolution. He stressed that joint work needs to be done in order to make these ties more flexible and dynamic, and funnel the Diaspora's potential towards Armenia's economic development and industrialization.
The Premier noted that to this end the Ministry of Diaspora has been reorganized into the Office of the High Commissioner for Diaspora Affairs, which fully complies with the Government's policy of developing Armenia-Diaspora relations.

Thankful for the reception, Ara Toranian presented CCAF's current activities. He said the ongoing democratic processes and developments in Armenia have aroused great enthusiasm in the Diaspora, and the CCAF stands ready to back the Armenian authorities in their reform efforts aimed at Armenia's development, intensification of the Armenian-French friendly ties and the continued strengthening of Homeland-Diaspora linkages.