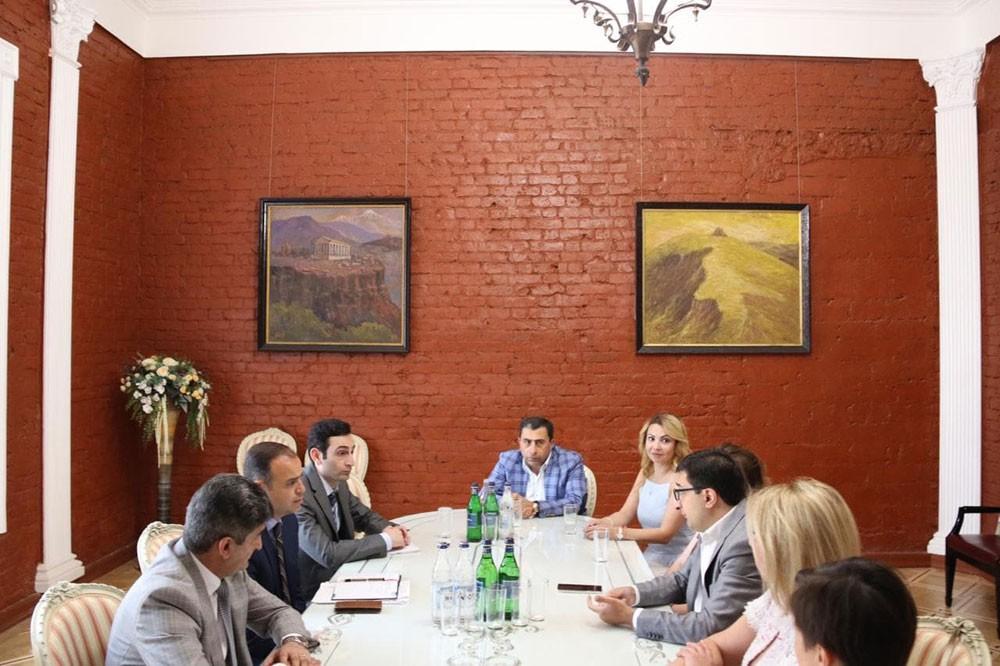 Diaspora Comissioner Meets with Armenian Businesspeople in Moscow
Chief Commissioner for Diaspora Affairs Zareh Sinanyan met with representatives of the Armenian business club "Cilicia" in Moscow on July 18.
The meeting took place at the Armenian Embassy in Russia. Here's a portion of an Armenian government press release on the subject.
During the meeting, Cilicia club founder and coordinator Nver Sargsyan said that the club, created in 2014, is the only business platform with representatives from Russia and Armenia. Club members are entrepreneurs and professionals from around the world.
In his remarks, Commissioner Sinanyan presented the Armenian government's policy regarding the diaspora and the programs the government has placed on the agenda.
Club members stated that they will continue to implement a number of infrastructural and investment projects in Armenia and Artsakh in the areas of high technologies, ecology, tourism and agriculture.