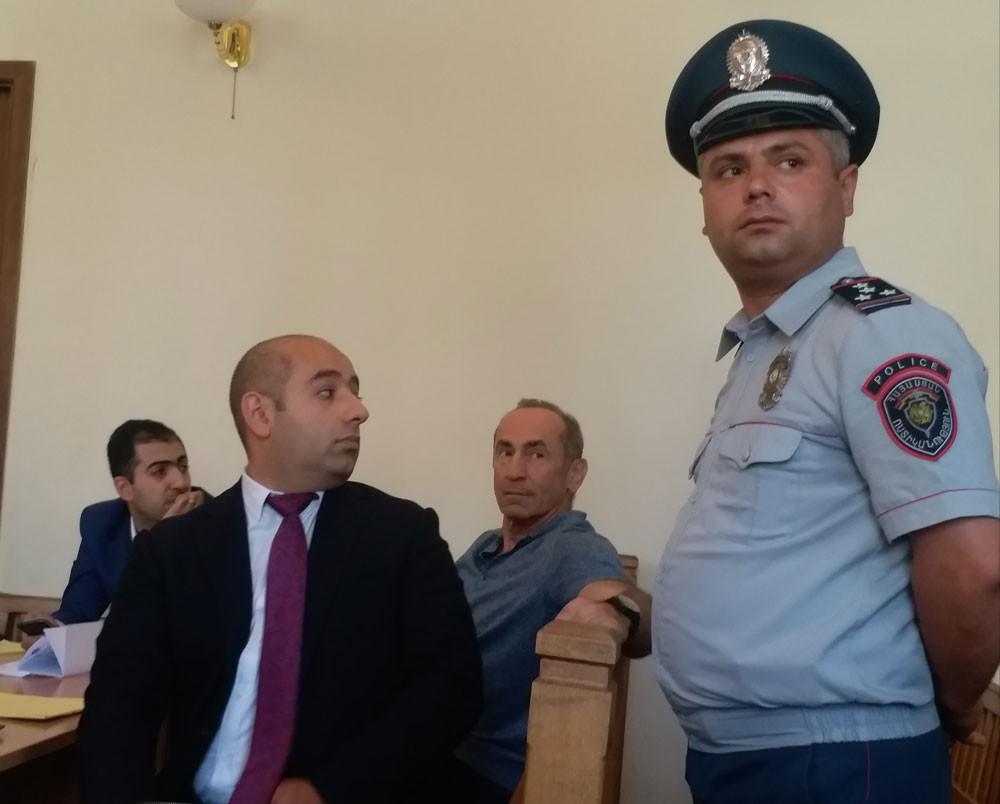 Kocharyan Brought to Court: State Prosecutor Wants Freeze on Ex-President's Assets Reinstated
Armenia's Criminal Court of Appeals was scheduled to hear a motion filed by the Prosecutor General's Office to reinstate a freeze on the assets of former Armenian President Robert Kocharyan.
While Kocharyan was brought to the court from his detention center, the trial, however, was postponed because no one from the Prosecutor General's Office (PGO) showed up.
Kocharyan defense attorneys Hovhannes Khudoyan and Aram Orbelyan told reporters that the court could have reviewed the motion despite the absence of PGO representatives. Kocharyan and his attorneys said the PGO is playing a stalling game.
A lower court found that Kocharyan's rights had been violated when the Special Investigative Service placed a freeze on his assets.
The PGO seeks to annul the lower court's decision and have the asset freeze reinstated.
Kocharyan, now in detention, has been charged with overthrowing constitutional order in 2008 and bribe taking.
If you found a typo you can notify us by selecting the text area and pressing CTRL+Enter