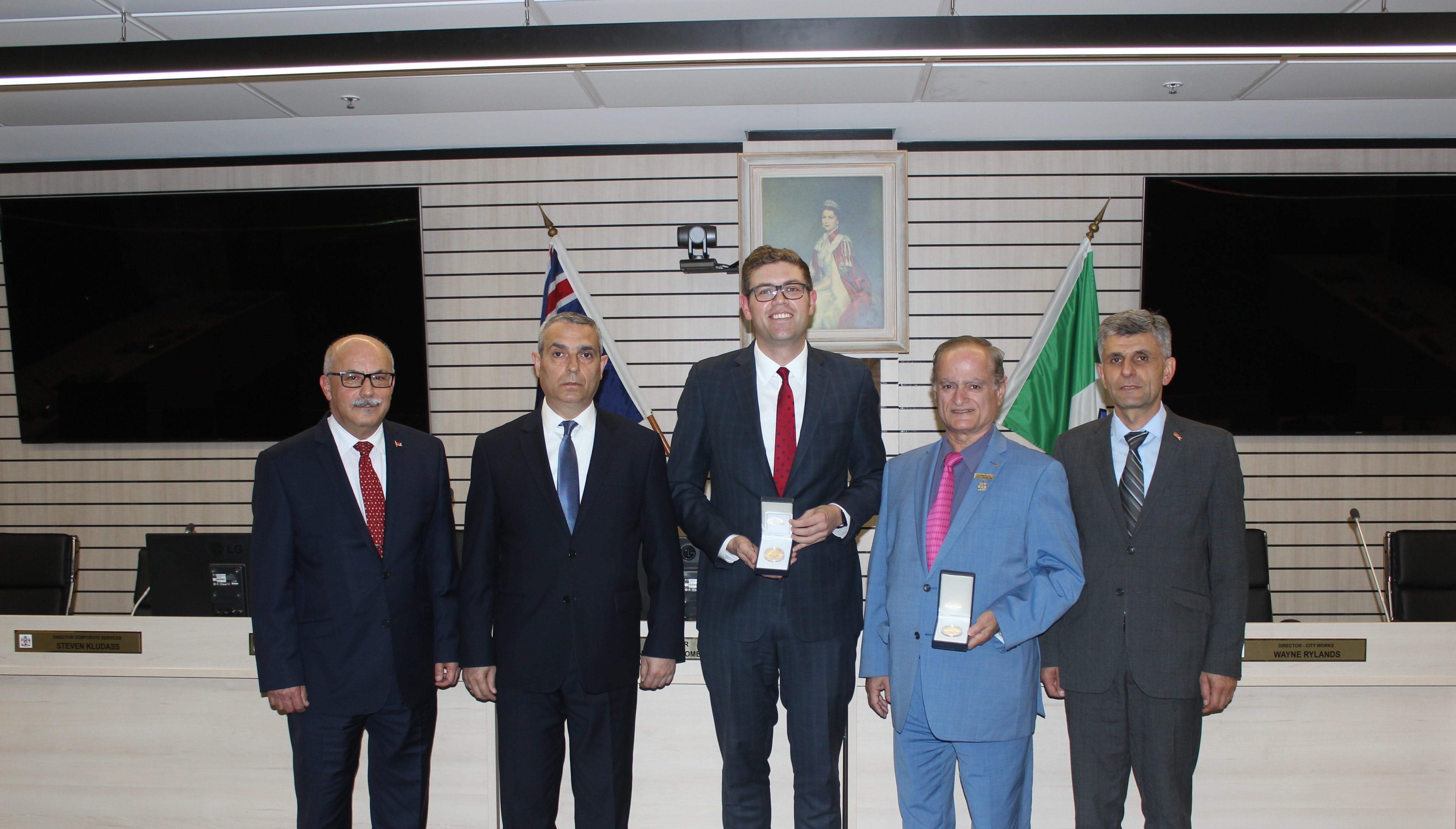 Australia: Artsakh Foreign Minister Meets with Mayor of Ryde
On August 2, Armenian Foreign Minister Masis Mayilyan, now on a working visit to Australia, met with the Mayor of Ryde Jerome Laxale.
Minister Mayilyan, according to an Artsakh Ministry of Foreign Affairs press release, stressed the importance of the Ryde Municipal Council's unanimous adoption of a resolution on establishing friendly relations with Stepanakert, the Artsakh capital.
The resolution was adopted just before the Artsakh delegation's working visit to Australia.
According to the Minister of Foreign Affairs, the adoption of such a resolution is yet more proof of the principled stance of the Ryde city authorities in support of the aspiration of the Artsakh people for free and peaceful development. On May 22, 2011, the Ryde Municipal Council adopted a resolution on the 30th anniversary of the liberation movement of the people of Artsakh.
Referring to the international relations of the Republic of Artsakh, Minister Mayilyan noted that the establishment and development of decentralized cooperation between Artsakh and foreign cities is one of the priorities of the Artsakh authorities, which allows the communities and regions of Artsakh to be involved in international processes for mutual exchange of experience and friendly relations between peoples. to promote human rights.