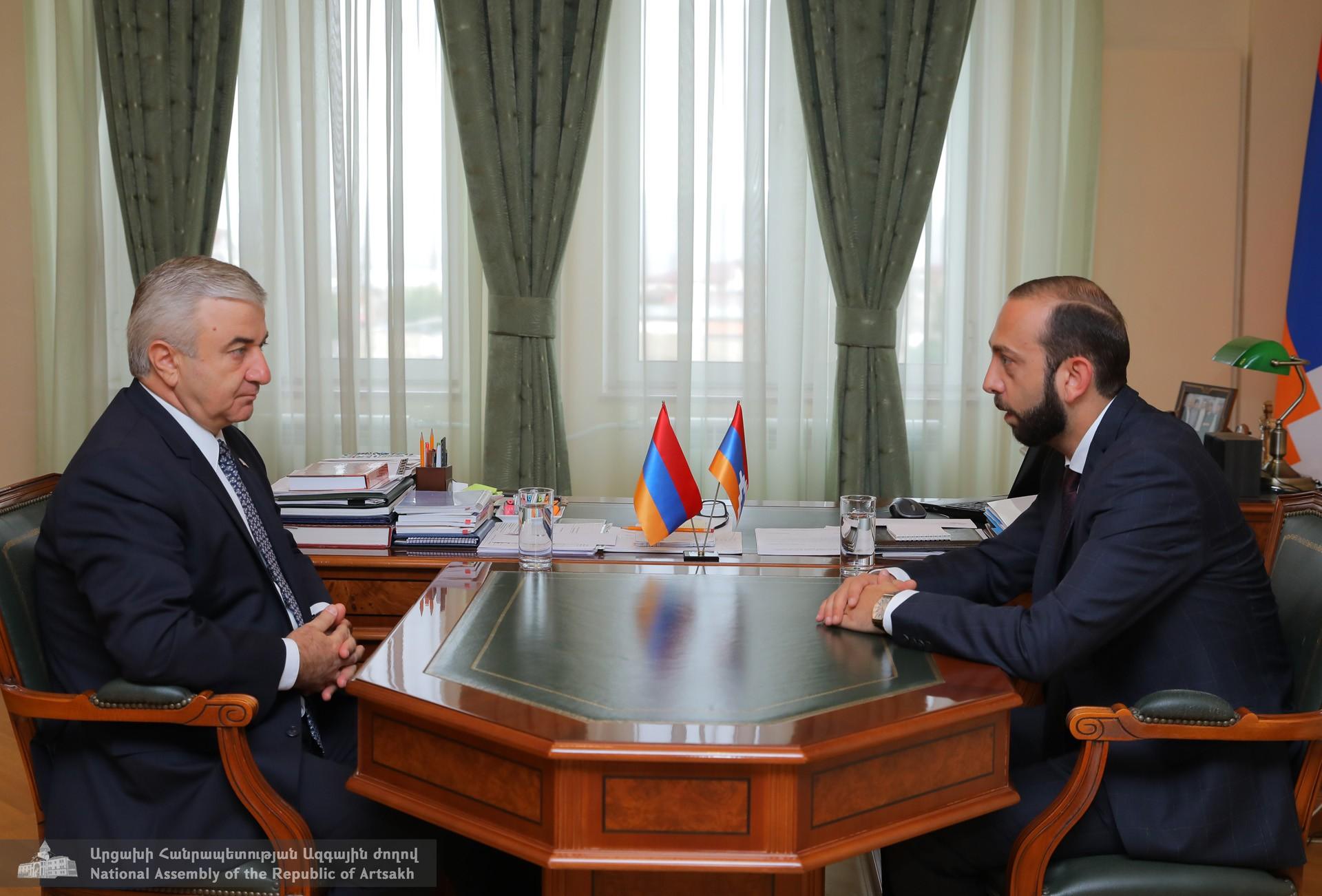 Armenia, Artsakh Parliament Speakers Meet in Stepanakert
On August 6, in the National Assembly of the Artsakh Republic (NA) a meeting of the heads of the parliaments of the two Armenian republics - Ashot Ghulyan and Ararat Mirzoyan took place.
Welcoming Ararat Mirzoyan's visit to Artsakh as part of the 7th Pan-Armenian Summer Games in Artsakh, Artsakh Parliament Speaker Ashot Ghulyan emphasized the importance of the idea of ​​holding such an event in Stepanakert.
Ghulyan, according to an Artsakh government press release, also touched upon the close cooperation established between the parliaments of Artsakh and Armenia, in particular, speaking about the results of the recent joint sitting of the NA Standing Committees on State and Legal Affairs of the National Assembly of the Republic of Armenia.
Ghulyan said he was confident that the cooperation of the two parliaments will become more active during the new session starting in September.
Speaking about the 7th Pan-Armenian Summer Games, Ararat Mirzoyan noted that the event underscores Armenian national unity.