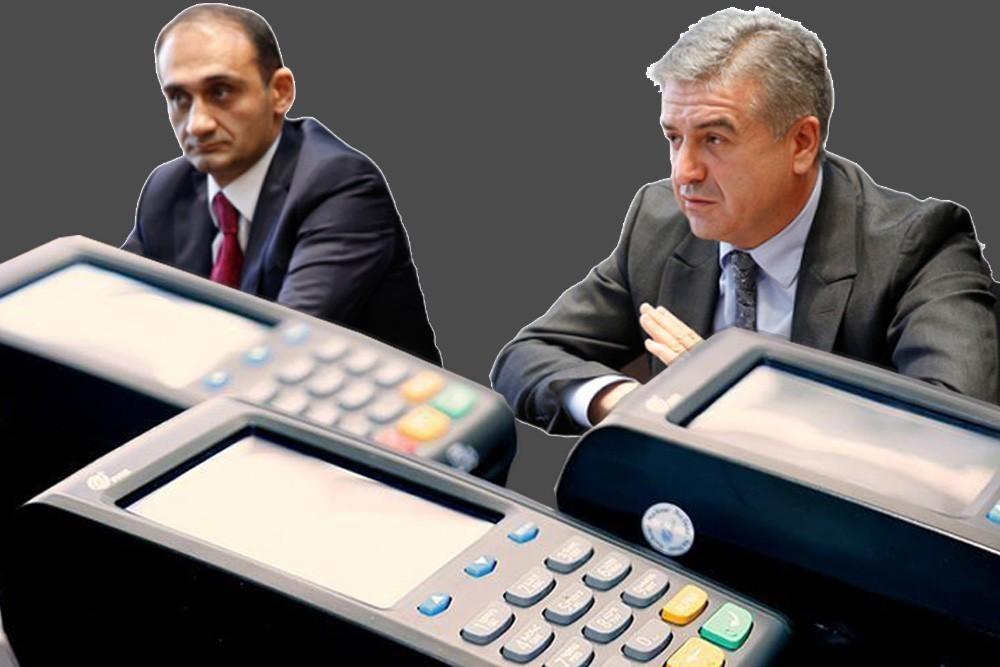 State Revenue Committee Admits Paying Too Much for Sales Receipt Machines; Criminal Case Launched
Armenia's State Revenue Committee (SRC) today confessed that it purchased 25,000 cash register machines at a price drastically above cost from the Chinese firm Pax Technologies.
The admission comes after yesterday's court ruling ordering the SRC to provide copies of all contracts it signed with the Chinese company Pax Technologies and the Taiwanese Mitak Information Technologies companies, blotting out all information deemed secret by the government.
After repeated SRC refusals to disclose details of the purchase contracts, the Investigative Journalists NGO (Hetq) filed a civil suit against the SRC on April 15.
The Investigative Journalists NGO initially requested that the SRC hand over the contracts when it learnt that the new machines were purchased at a price 70% above cost.
Hetq contacted the seller, the Chinese firm Pax Technology, and was told that the SRC purchased the machines at 160,000 drams per unit, far above the 90,000 dram per unit cost that the SRC said it paid for them.
Hetq also revealed that the owners of Smart Solutions, Pax Technology's representative in Armenia, had ties to the associates of former Armenian Prime Minister Karen Karapetyan and former SRC President Vardan Harutyunyan.
It appears that a number of top SRC officials abused their positions for personal gain, thus causing losses for the government, which launched a criminal case.
The SRC has not yet revealed the names of those officials.
(The purchases were made between 2017-2018, before Armenia's 2018 "Velvet Revolution".)
If you found a typo you can notify us by selecting the text area and pressing CTRL+Enter