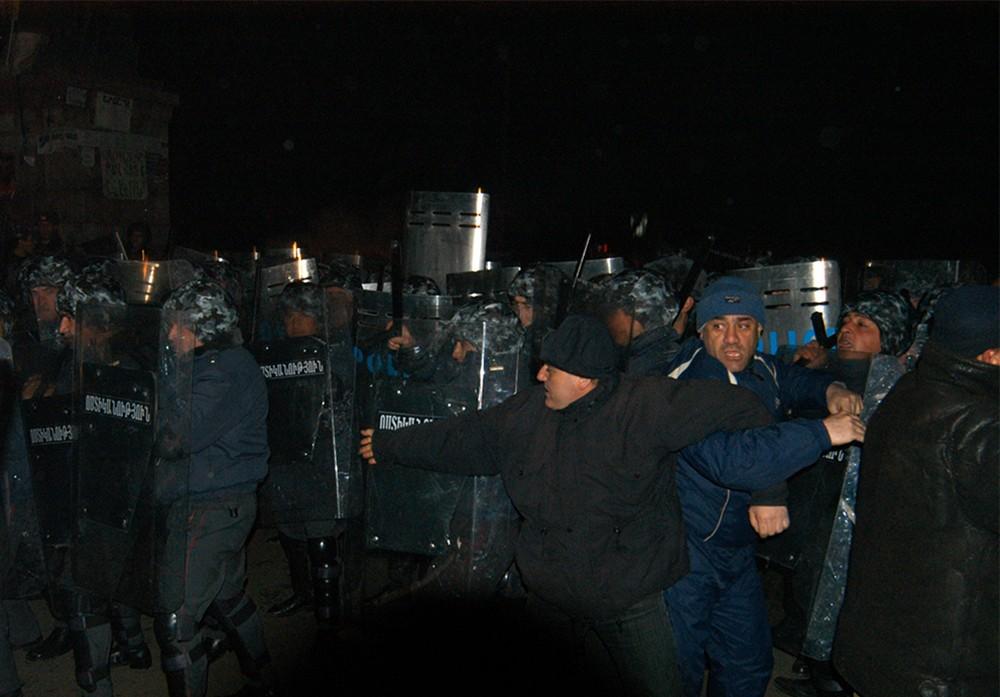 Government Proposes 30M Drams In Compensation to Heirs of Those Killed in March 2008 Yerevan Protests
The government of Armenia today decided to allocate 30 million drams (US$63,000) to the legal successors of those killed in the March 1-2, 2008 post-election protests in Yerevan.
15 million drams will go to those whose health was severely damaged due to the protests, and 5 million drams to those whose health was damaged to a lesser degree.
Armenian Minister of Justice Rustam Badasyan announced the decision at today's cabinet session.
Badasyan said that all applications must be filed no later than three years after the decision takes effect.
Ten people (eight civilians, two police officers) died in the protests and scores more were injured.
Top photo by German Avagyan