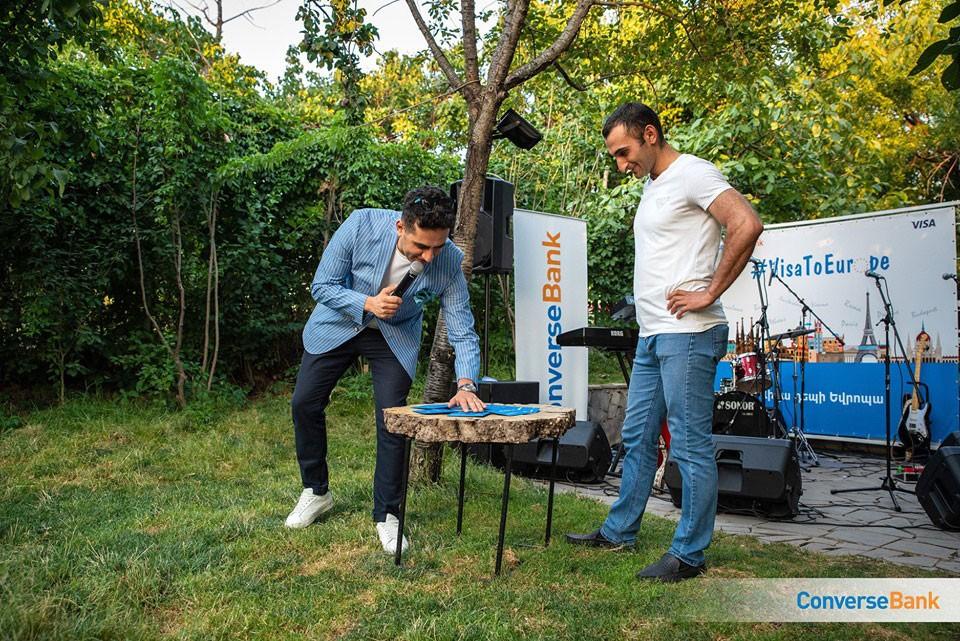 Converse Bank Announces VisaToEurope Campaign Winners' Destinations
Converse Bank has finalized the # VisaToEurope campaign results. The 10 winners of the campaign, carried out within the framework of the partnership with Visa International Settlement System, have decided the destination of their next vacation in 10 of the European cities.
"This was an unprecedented campaign to promote non-cash transactions in Armenia, as a result of which Visa cardholders, who have been among the top in non-cash payments through the Bank'sPOS terminals, received as a gift tour packages to Paris, Barcelona, Lisbon, Budapest, Prague, Rome, Vienna, Athens, Amsterdam, Berlin (each for two persons). Destinations were determined by winners among themselves", - the Bank said.
It was also noted that as a result of the campaign, the growth of non-cash transactions with Converse Bank Visa cards grew up to 33%.
This is a paid Converse Bank advertisment