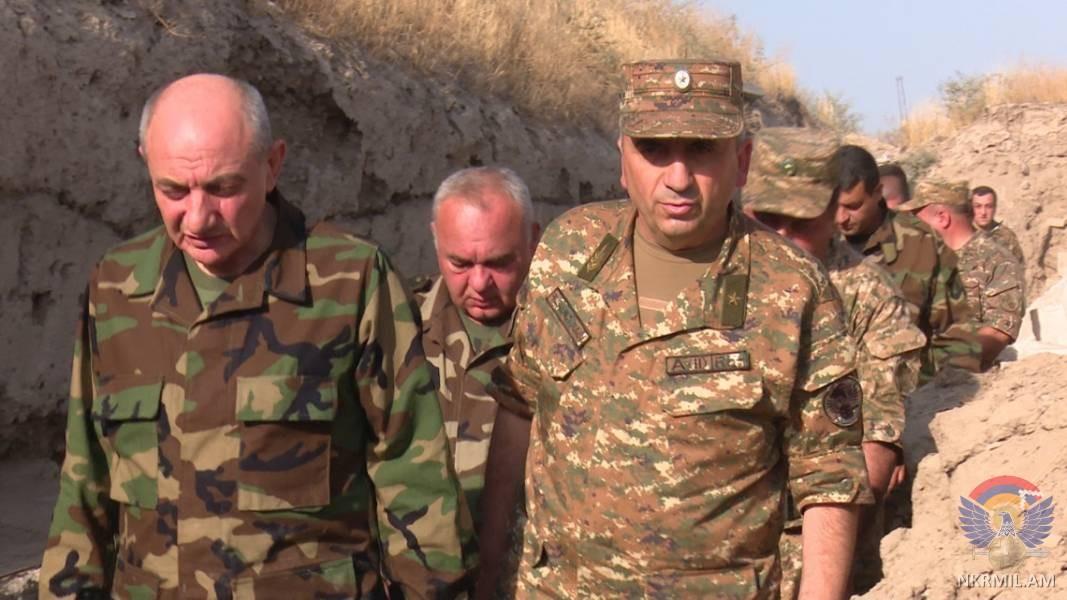 Artsakh President Tours Army Defense Post
On August 10, Artsakh President Bako Sahakyan (photo left), toured a defense post at a military base in the eastern section of the country.
Sahakyan was accompanied by the Minister of Defense of the Republic of Artsakh, Commander of the Defense Army, Major General Karen Abrahamyan.
Bako Sahakyan got acquainted with the operative-tactical situation, the social and living conditions of the deployment personnel, inquired about the issues of their concern and awarded the most prominent servicemen. The press service of the Defense Ministry of Azerbaijan reports.
On the same day, President Sahakyan and the head of the military department met with volunteers assisting at the 7th Pan-Armenian Games being held in Artsakhandthanked them for the work they are doing.