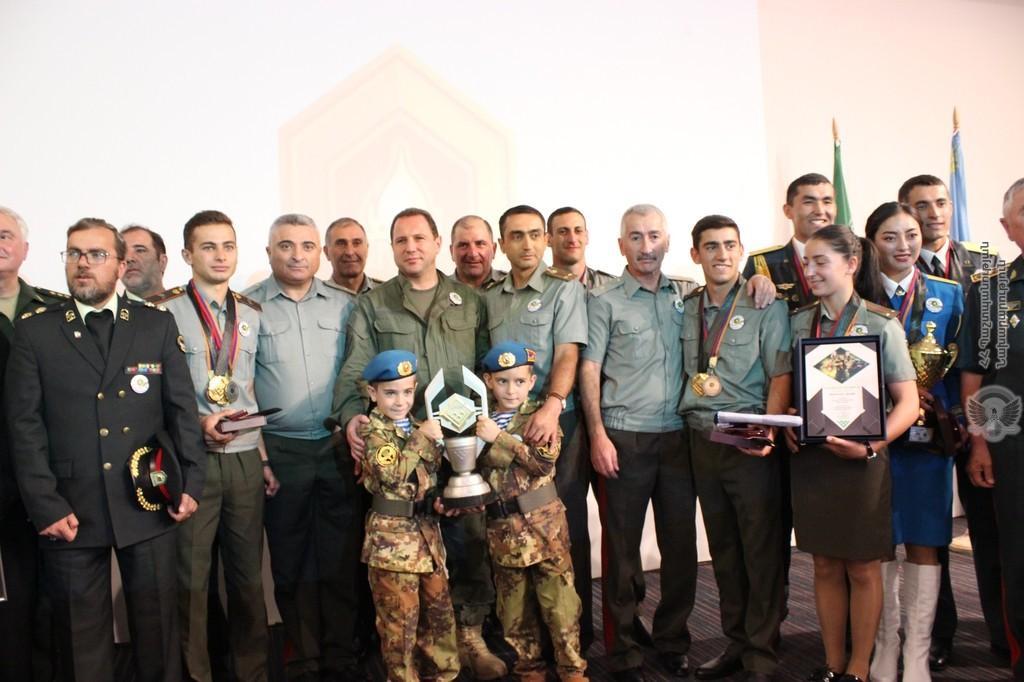 Armenia Wins "Warrior for Peace" Competition in Dilijan
Armenia was declared the winner of the "Warrior for Peace" international competition that wrapped up at the Monte Melkonian Military College in Dilijan.
Armenian Defense Minister David Tonoyan attended competition closing ceremonies today, along with Deputy Defense Minister of Russia, Colonel General Andrey Kartapolov, high-ranking representatives of the Armenian Armed Forces, military attachés of diplomatic missions accredited in Armenia.
In his speech, Tonoyan noted that the Armenian side has done everything to make the event interesting, meaningful and memorable.
"Compared to the previous year, there is a significant increase in the professional training of the participating teams. And especially in this context, the victory of the Armenian team is happy. This is the first victory of the Armenian Armed Forces in this competition, as well as in the framework of international military games, " Davit Tonoyan said, according to an Armenian government press release.