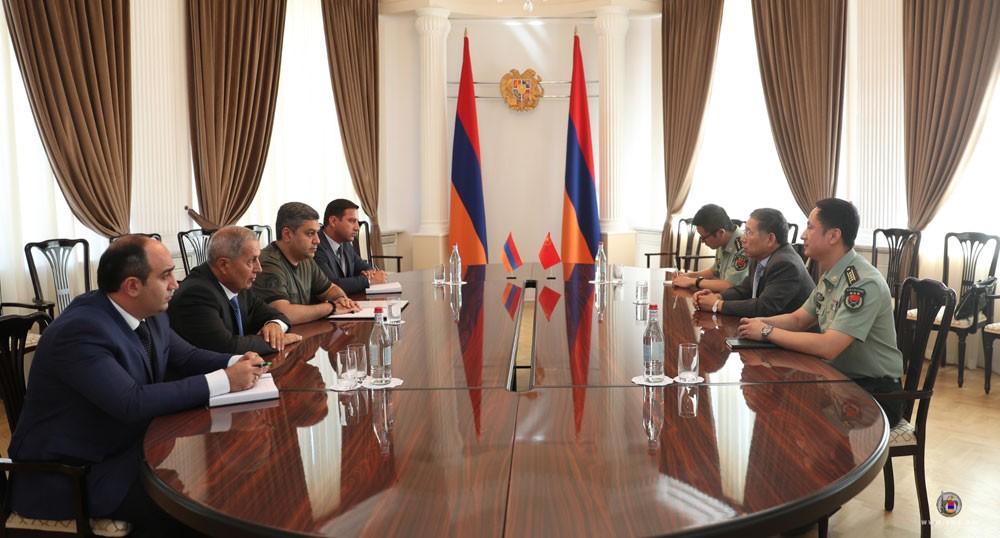 Armenian National Security Service Head Meets with Chinese Ambassador
Arthur Vanetsyan, Director of Armenia's National Security Service (NSS), today, in Yerevan, met with Chinese Ambassador to Armenia Mr. Tian Erlong.
"The purpose of the meeting was to discuss issues related to the interaction and exchange of experience between the security agencies of the two friendly states," the NSS press center reported.
Greeting Ambassador Erlong, Vanetsyan noted that China is a friendly and partner state, with which Armenia's relations are at a high level. He expressed hope that cooperation between Armenia and China in the field of counterterrorism will be strengthened for the benefit of two friendly nations.
Expressing his thanks for warm reception Ambassador Erlong noted that the embassy is always ready to assist Armenia in combating various crimes and implementing ongoing reforms.
The parties also discussed issues related to human resources training, corruption and cooperation in the fight against global challenges.