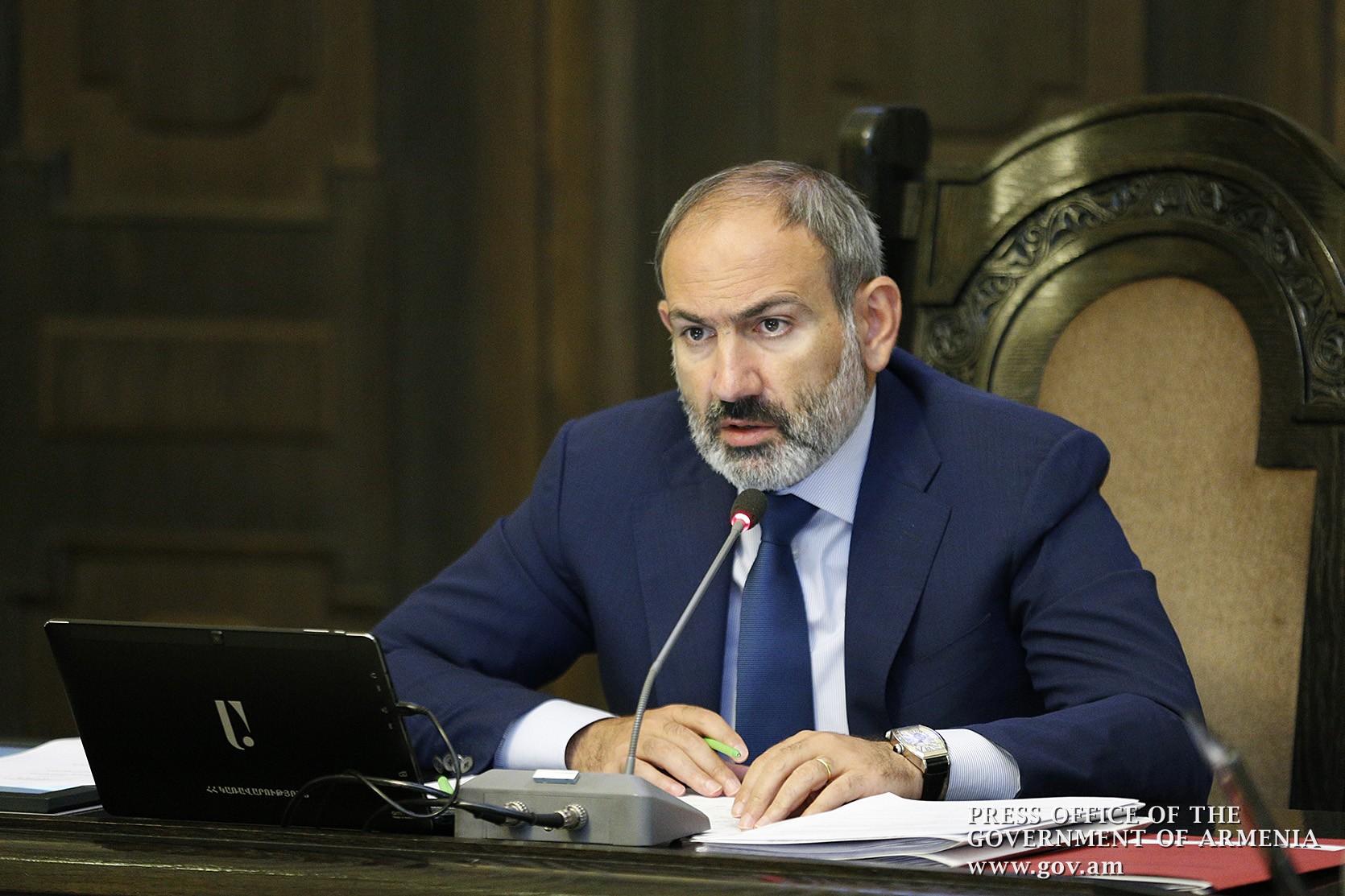 Pashinyan Says Government Will Review Amulsar Environmental Impact Assessment Findings
Investigative Committee Head Voices Optimism that Mine Will Not Damage Environment
At today's government cabinet session, Armenian Prime Minister Nikol Pashinyan said that he had received a copy of the translated Amulsar Gold Mine Environmental and Social Impact Assessment conducted by the Beirut-based ELARD company and that the government would be perusing the 190 page report in detail.
According to the prime minister's press service, Hayk Grigoryan, Chairman of the Investigative Committee, noted the following three points of the report, describing them as pivotal in any decision to be made regarding the mine's fate.
1. There is no connection between the underground water of Amulsar and the thermal springs of Jermuk.
2. There is no connection between the underground water of Amulsar and the Sevan basin. However, in the event of an earthquake, some concentration of acid drainage may penetrate through the Spandaryan-Kechut Reservoir into the Lake Sevan basin, but the combination of this concentration in the volumes of the Lake Sevan basin will be insignificant.
3.The most important is the impact of the Amulsar groundwater on the Darb, Vorotan, Arpa rivers, which may be possible, but if Lydian CJSC undertakes 16 mitigation measures proposed by the Expert Group, these risks will be manageable.
According to an Armenian government press release, Grigoryan said that Lydian CJSC was informed of the report's findings yesterday, and that prior to the investigation, the company worked with the specialists at ELDAR, the company that conducted the assessment.
"Lydian specialists are ready to implement 15 of the 16 proposed mitigation measures. Ten are already in use, and five are ready to be used in the future. One mitigation measure that is still under discussion is that in order to receive money from the World Bank, Lydian CJSC must comply with its IFC standard. The IFC standard provides that mitigation measures should be used for 100 years after the mine is shut down. Experts at ELARD suggest following the Nevada standard, which provides for the use of mitigation measures for 500 years. In fact, Lydian CJSC specialists aren't opposed to applying mitigation measures for more than 100 years, if necessary, in the future," said Grigoryan.