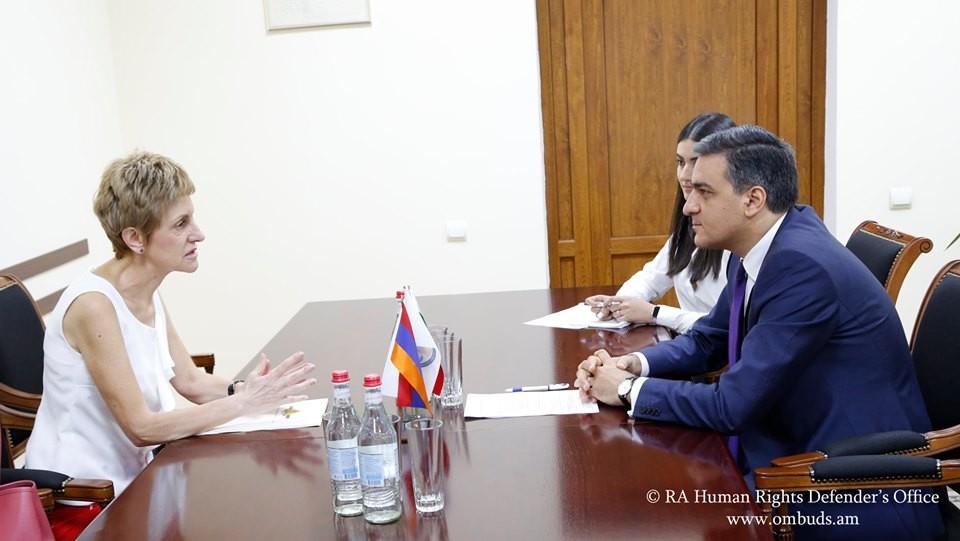 Armenian Human Rights Defender and Bulgarian Ambassador Discuss Labor Rights Project
Armenia's Human Rights Defender (HRD) Arman Tatoyan and Bulgarian Ambassador to Armenia Maria Pavlova Tsotsorkova today discussed the possibility of jointly working on a program designed to improve the protection of labor rights in Armenia.
The program will focus on the labor rights of women.
They also discussed the achievements of a consumer rights protection program that had been supported by the Bulgarian embassy in Armenia.
The program was designed to increase the capabilities of the HRD's office in the field of consumer rights protection
According to a statement released by the HRD's office, Tatoyan thanked the ambassador for the embassy's assistance in producing a series of education videos on the issue and for organizing related seminars.