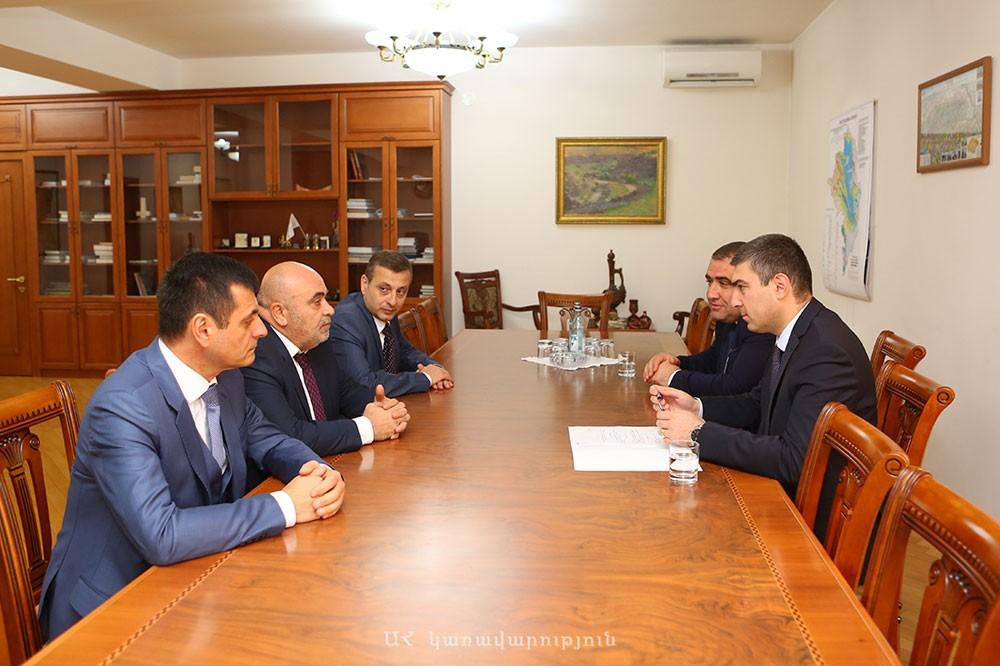 Armenia's Commission on TV and Radio to Assist Artsakh Public TV
At a meeting today, in Stepanakert, with Artsakh Minister of State Grigory Martirosyan today, in Stepanakert, Tigran Hakobyan, Chairman of Armenia's Commission on Television and Radio, announced that his agency would be assisting Artsakh Public Television in terms of content and increasing airtime.
Another area of cooperation, according to Hakobyan, will be the gradual reduction of anti-Armenian content.
The Artsakh government press release on the meeting does not specify what "anti-Armenian" content is referred to.