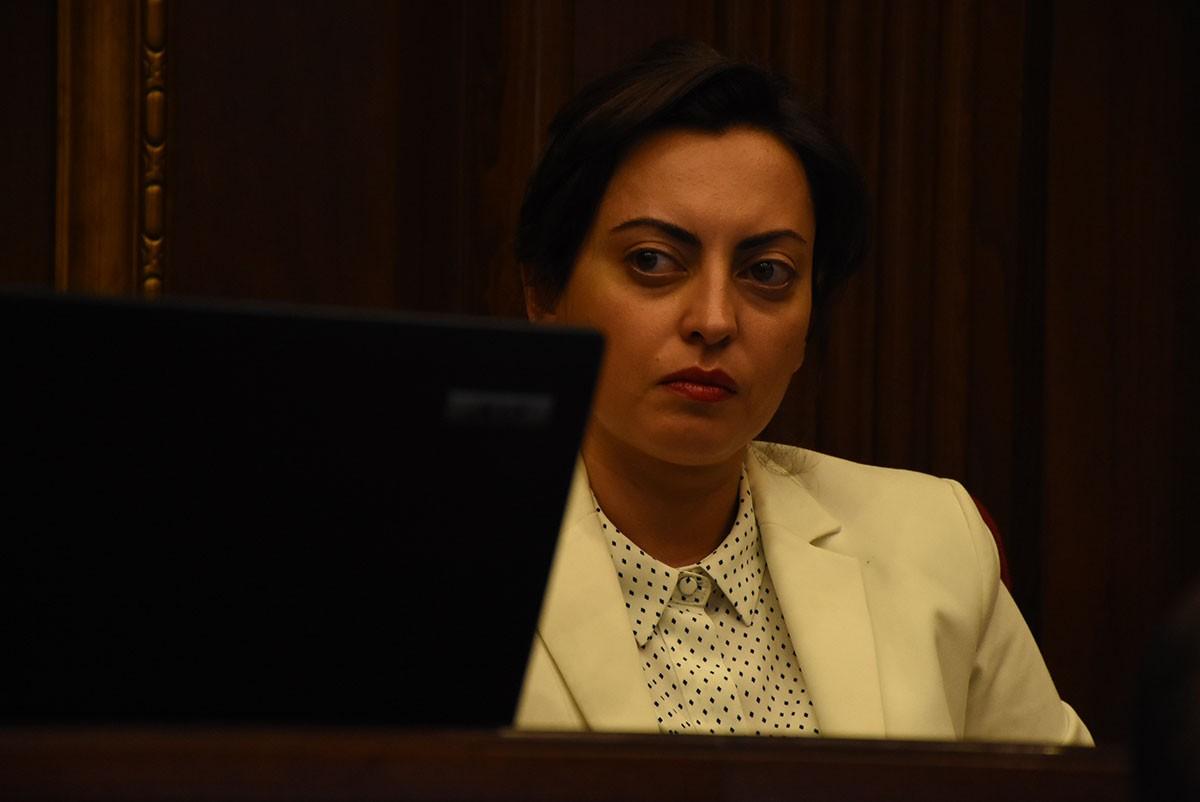 Armenian Parliament Deputy Speaker: Women Must Have Decision-Making Positions in Government
Parliamentary hearings on "Constitutional Law on Parties, Existing Problems and the Scope of Amendments" were convened in the Armenian National Assembly today.
Deputy Speaker of Parliament Lena Nazaryan said she knows from her own experience how the Law on Parties should work to help parties strengthen internal democracy so that parties can be inclusive and stand as political institutions, be stable, consistent and accountable.
"Of course, a lot depends on the values ​​of the parties, their strengths, the traditions of the founding fathers, the decisions of the leadership, the activism and demands of the party members, their charter, but with a great deal of autonomy given to the parties, which will be preserved and must be preserved. By law, we must establish certain principles that will be binding on all parties," Nazaryan said.
According to Lena Nazaryan, the general requirement of certain rules is important, as in our laws the electoral system is the only mechanism by which political forces participate in elections, organize local self-government, form parliament and government. Therefore, it is very important what principles the party is governed by.
"Sorry, but I do not believe that a party lacking internal democracy rules and experience that assumes leadership of the country can lead the country along the path of democracy because that party has no idea what democracy is and why it needs it. I do not believe that parties rejecting the formation of a leadership through internal elections will provide conditions for a free and fair elections while governing the country. I do not believe that parties that do not display equal speech and behavior towards women and men, can truly secure equal rights for women and men alike," Nazaryan said.
Nazaryan suggested that the principle of securing gender representation in the formation of party leadership may be in either of two ways: either by law imposing gender representation in the governing body or by forcing the law to incorporate the principle of gender representation into party statutes.
"Women must serve in decision-making positions because they make up half of the population. The opposite is unfair. For the issues raised by women to be resolved, women's representation must reach a critical level. If not, it's merely for show," Lena Nazaryan said.
If you found a typo you can notify us by selecting the text area and pressing CTRL+Enter