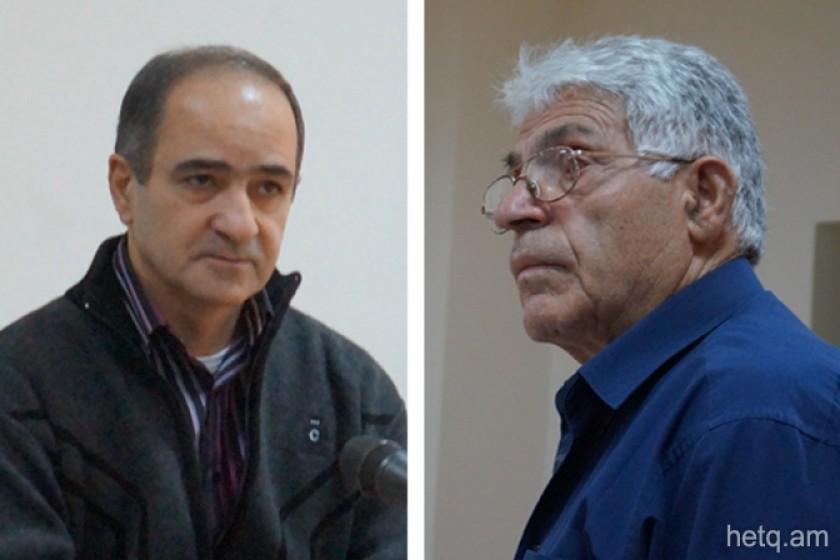 Court Reduces Sentence of Cyprus Offshore Troika Defendant Ashot Sukiasyan
Armenia's Court of Appeals has reduced the sixteen year sentence of Ashot Sukiasyan, the businessman originally found guilty of large-scale embezzlement and money laundering in the Cyprus offshore fiasco, to six years.
The court, in its decision, states that Sukiasyan is innocent of the above charges and is only guilty of tax evasion.
Hetq broke the story of the shady business dealings of Wlispera Holdings Ltd., an offshore company registered in Cyprus, in 2013.
It revealed how elements of Armenia's powerful state, church and business sectors were able to operate in tandem in the pursuit of their own economic interests.
The company had three equal shareholders – former Armenian Prime Minister Tigran Sargsyan, Primate of the Ararat Diocese of the Armenian Apostolic Church Archbishop Navasard Kjoyan, and Ashot Sukiasyan.
Sukiasyan was sentenced to sixteen years imprisonment on October 2, 2017.
Top photo (left): Ashot Sukiasyan
If you found a typo you can notify us by selecting the text area and pressing CTRL+Enter