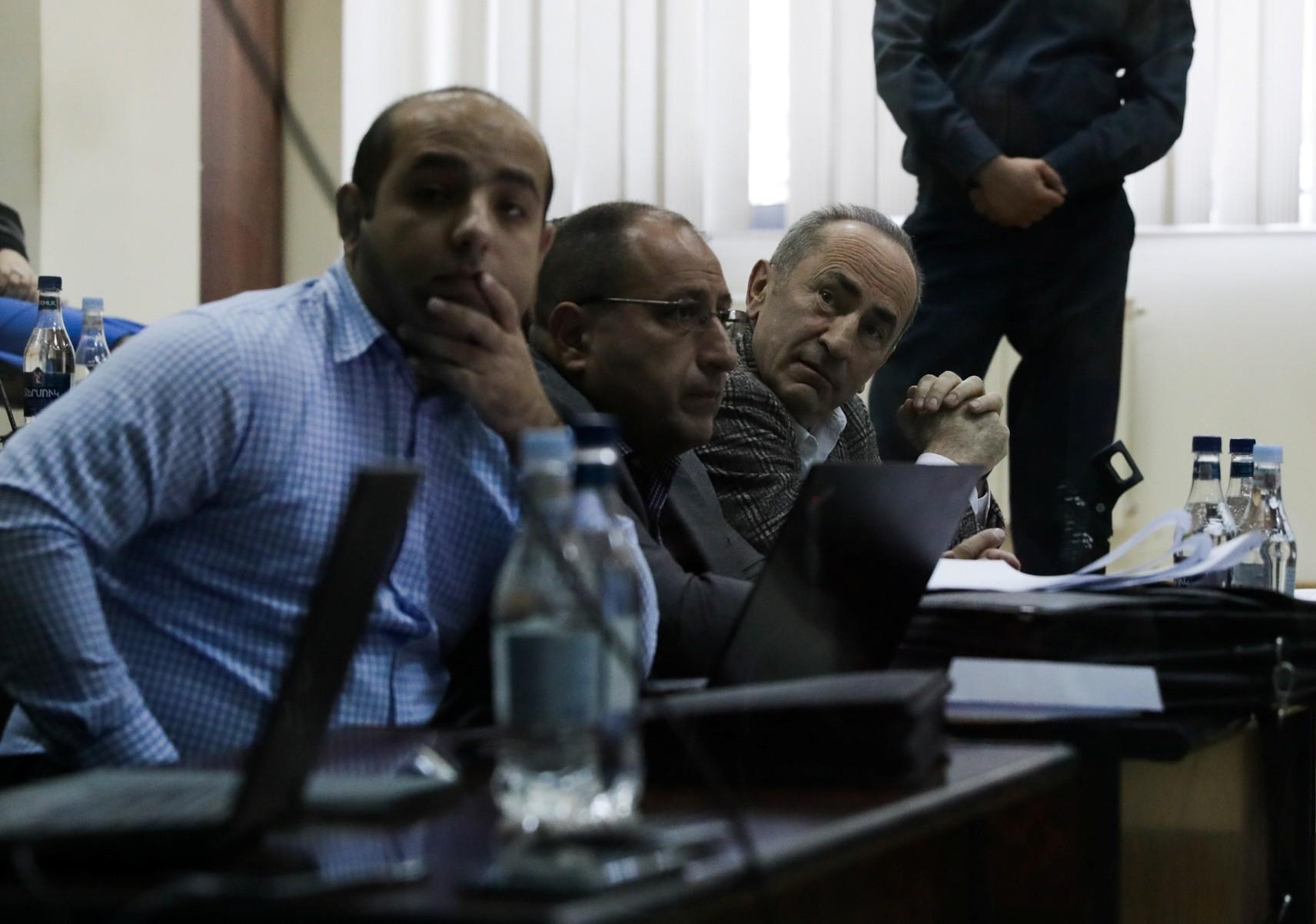 Yerevan Court Again Rejects Bail for Robert Kocharyan
A Yerevan court today again rejected bail for Robert Kocharyan, Armenia's second president now on trial for accepting bribes and usurping state power.
The court case of former Armenian President Robert Kocharyan and three other ex-government officials charged with the overthrowing of constitutional order during the post-election protests in Yerevan on March 1-2, 2008, began on September 12 at the Shengavit branch of Yerevan's Court of General Jurisdiction.
Kocharyan's lawyers had filed the bail motion based on a November 15 Constitutional Court ruling that the withholding of bail, merely to ensure that a defendant does not flee, contradicts the Constitution's personal liberty clause.
The Constitutional Court also found that, Article 143, Part 6 of the Criminal Procedure Code also contradicts a person's right to liberty.
On September 20, Kocharyan's lawyers filed another bail motion, which was also rejected by the court on the ground that, if released, Kocharyan could obstruct the investigation.