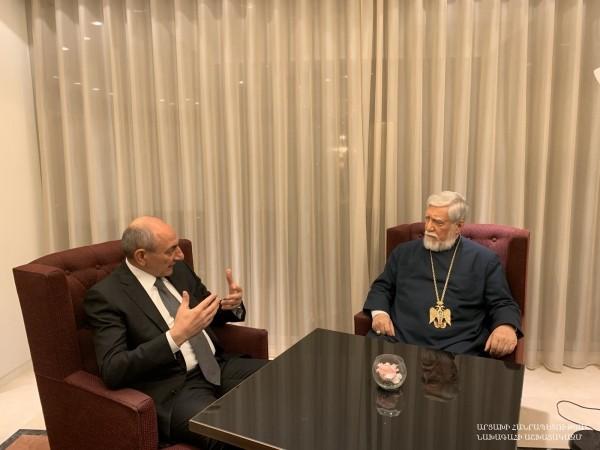 Artsakh President, Catholicos Aram I Meet in Brussels
Artsakh President Bako Sahakyan met Catholicos of the Great House of Cilicia Aram I on November 9 in Brussels.
The two discussed several issues related to the Motherland-Diaspora agenda, church-society relations, and Artsakh's domestic and foreign policy, this according to an Artsakh government press release.
President Sahakyan praised the role of the Catholicosate of the Great House of Cilicia in preserving Armenian identity, strengthening ties with the homeland and permanently supporting Artsakh.