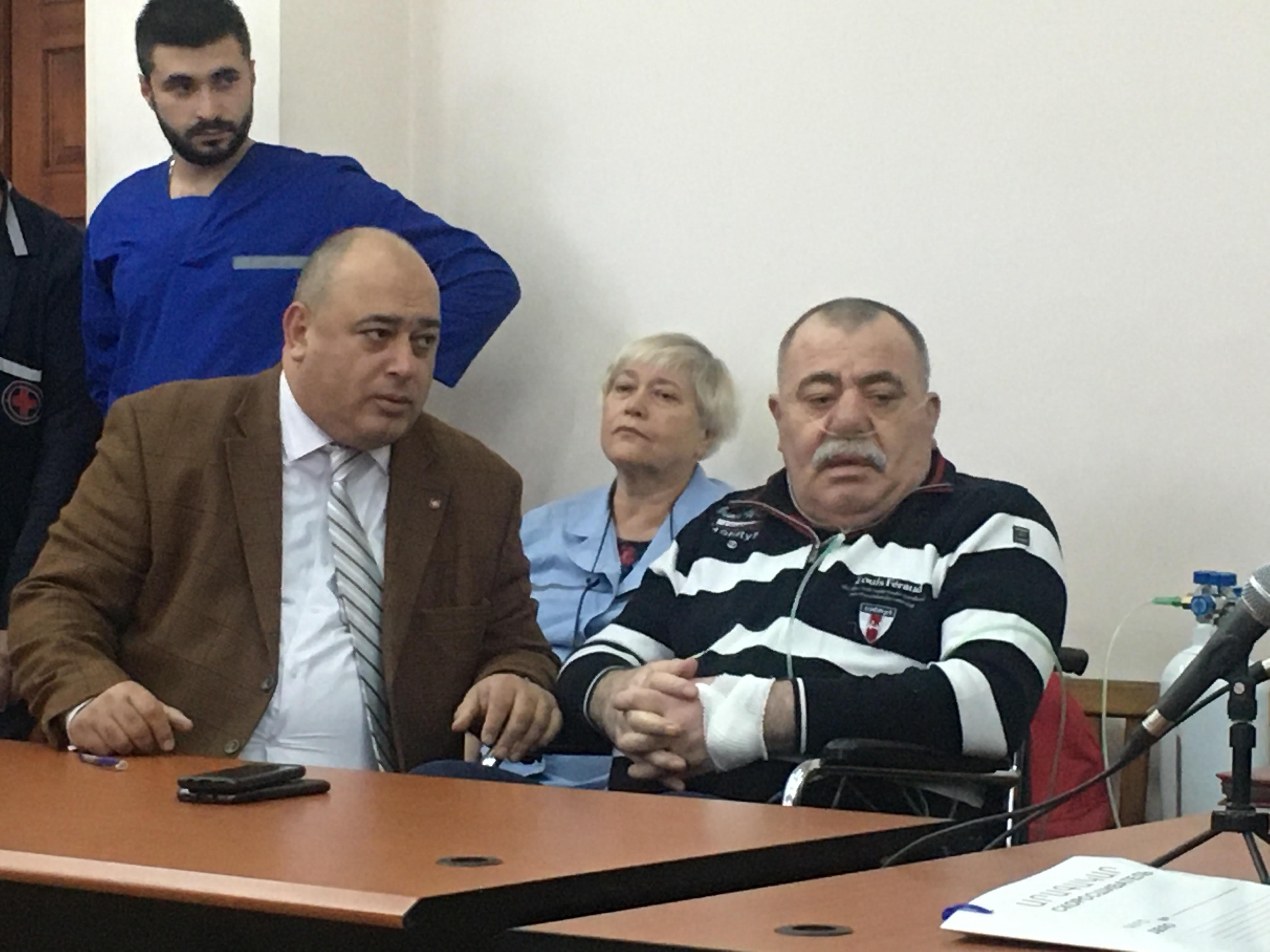 Judge in Manvel Grigoryan Case Refuses to Withdraw
Retired Armenian Army General and former MP Manvel Grigoryan, charged with illegal weapons possession and the theft of 101.2 million drams worth of goods, tax evasion in the amount of 1.2 billion drams, and the embezzlement of 1.2 billion drams in state funds, appeared in court today in a wheelchair and hooked up to an oxygen tank.
Grigoryan's wife Nazik Amiryan, charged with aiding and abetting her husband and son in obtaining and concealing the arms and ammunition, was seen by her husband's side in the Yerevan courtroom.
Grigoryan is being treated at Yerevan's Nairi Medical Center for a variety of unsubstantiated ailments.
At today's court session, Grigoryan's lawyers filed a motion demanding that presiding Judge Mnatsakan Martirosyan recuse himself.
They also filed another motion to assess the mental faculties of Grigoryan. They want the court to determine whether Grigoryan understands the charges against him and the court proceedings.
Judge Martirosyan, after returning from the consultation room, announced his decision to reject the motion to withdraw from the case.
Manvel Grigoryan had already been returned to the hospital when Judge Martirosyan made the announcement.
The court doctor said that Grigoryan's health had worsened, and that his blood sugar and blood pressure had risen. The doctor claimed that Grigoryan was experiencing severe pain.
If you found a typo you can notify us by selecting the text area and pressing CTRL+Enter