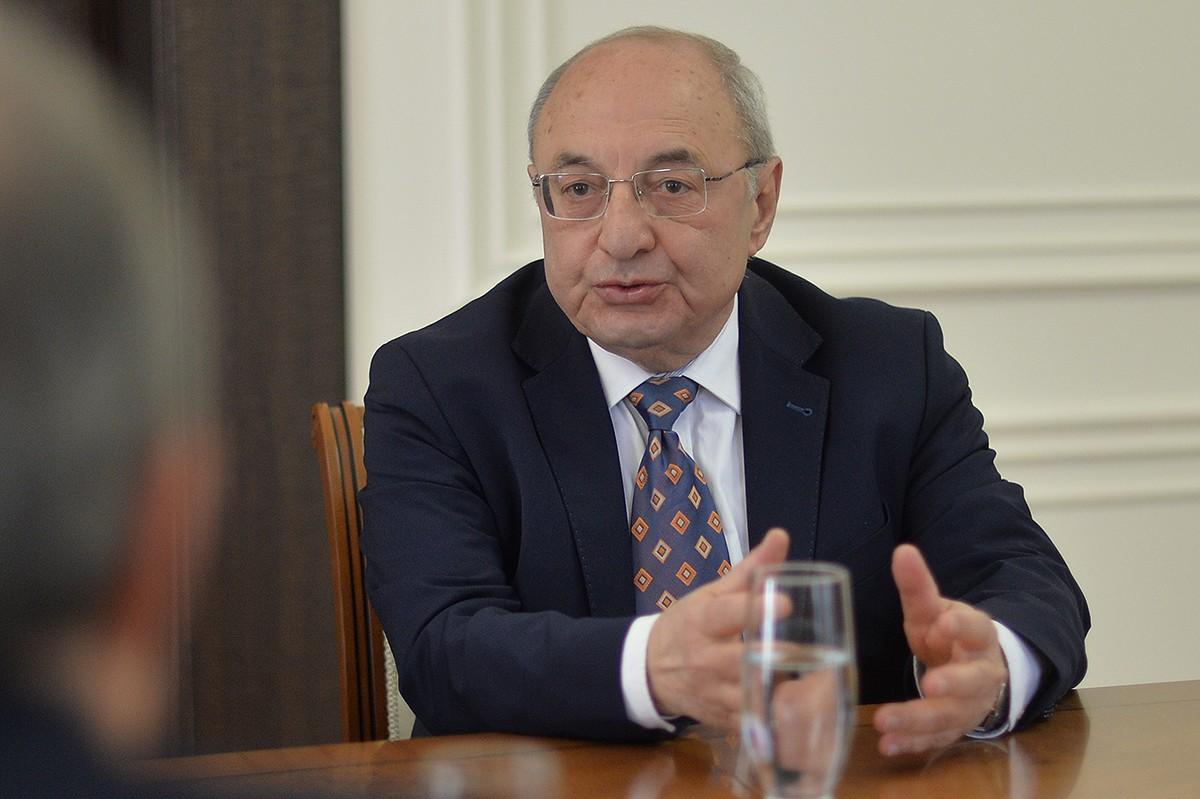 Vazgen Manukyan to Resign as Public Council President; Cites Government Policy Failures
Arguing that the Pashinyan government has chosen to divide Armenian society further rather than unifying it, Vazgen Manukyan has announced that he is resigning as President of the Public Council of Armenia (PCA), a post he's held since 2009.
In a strongly worded statement released today, Manukyan criticizes the Pashinyan government for failing to move the country towards development, to unite the people around national issues, and to promote the well-being of our citizens by building a more democratic and more effective nation state.
Manukyan says the government has done the complete opposite and that given the current state of affairs in Armenia it is meaningless to continue as PCA President.
"Instead, the authorities continue to discuss projects and take steps that will further divide our society. This is transitional justice, the law on property confiscation, the changes in the education sector, the use of the judicial system to solve political problems, and so on," Manukyan writes.
"At the last meeting of the Public Council, I told you that I have tried several times to meet with the Prime Minister, to find ways of working together to alleviate tensions in the society and to prevent some steps through the Public Council that, in my opinion, are dangerous to the state. You also know that those attempts have failed," Manukyan writes, adding that he's received no response from Pashinyan.
The PCA was created in 2008, by then Armenian President Serzh Sargsyan, in the wake of the post-presidential elections.
Its purported objective was to bridge the divide between the public and the government.
Many viewed the PCA as nothing more than a fabrication of the Sargsyan government designed to appease domestic political critics.
"In these circumstances, I consider my further work in the Public Council meaningless and leave the council, which I have already informed the Government in writing. I will continue to fight for the interests of our state and people, as I have throughout my life," concludes Manukyan.
If you found a typo you can notify us by selecting the text area and pressing CTRL+Enter