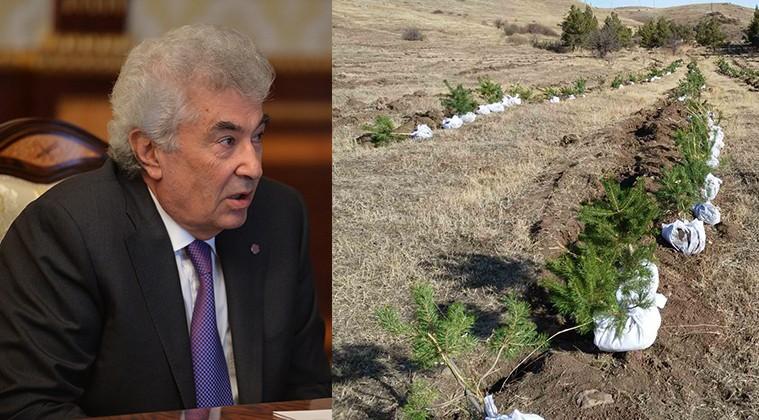 Hetq Article Prompts Company Owned by Former Official to Finally RestoreTrees in Jermuk
Jinj Arpa, a company owned by the son of former Armenian Supreme Judicial Council President Gagik Harutyunyan, has planted 20,000 trees in Jermuk after an August 2019 Hetq article took the company to task for not fulfilling its contractual obligation to plant trees to compensate for the trees it cut down while constructing a hydroelectric power plant.
Hetq wrote that while the company was obligated to plant 500 trees after the plant had been finished, it hadn't done so.
In August of this year, Hetq wrote about tenants of forest land in Vayots Dzor province, including Jinj Arpa LLC, which operates a hydropower plant in Jermuk. We wrote that 422 trees were to be cut during the construction of the hydroelectric power plant, instead of having to plant 500 trees. After the construction of the HPP, the trees were not planted until our reflection.
Today, Jinj Arpa Director Narek Tonoyan telephone Hetq and said that the company has planted 20,000 trees in the area.
He invited Hetq reporters to Jermuk to take a look.
If you found a typo you can notify us by selecting the text area and pressing CTRL+Enter