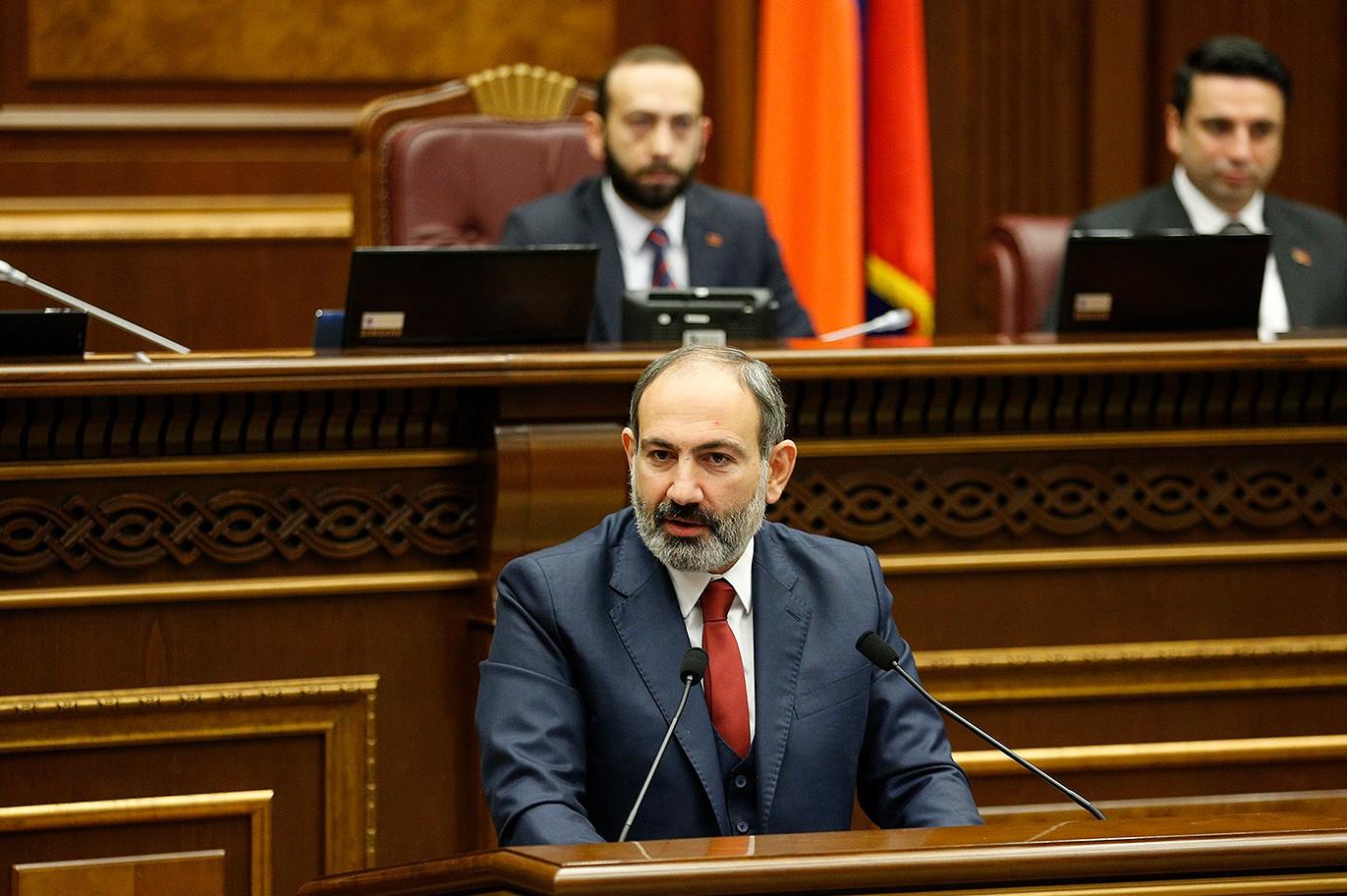 Pashinyan Issues Warning: ISIS Fighters Could Regroup in Karabakh Conflict Zone
Claiming that many citizens of Azerbaijan are member of the Islamic State (ISIS), Armenian Prime Minister Nikol Pashinyan sounded the alarm that they and other Islamic terrorists could gravitate towards the Karabakh conflict zone as their new base of operations.
"My conviction is that the new military escalation in the Nagorno-Karabakh conflict zone will become an interesting environment for Islamic terrorists losing their base in Syria," Pashinyan said at today's Q&A session in the Armenian parliament in response to a question posed by Im Kayl (My Step) MP Mikayel Zolyan.
Zolyan touched up Pashinyan's recent speech in Bishkek, at a CSTO summit, regarding CSTO member states selling arms to Azerbaijan.
"We have information that many citizens of Azerbaijan are part of the Islamic State. If they succeed to create a base in Azerbaijan, due to incorrect policy, it will be very convenient for them," Pashinyan said.
In his CSTO speech, Pashinyan stressed that arming Azerbaijan with CSTO weapons is dangerous not only for Armenia but for the region.