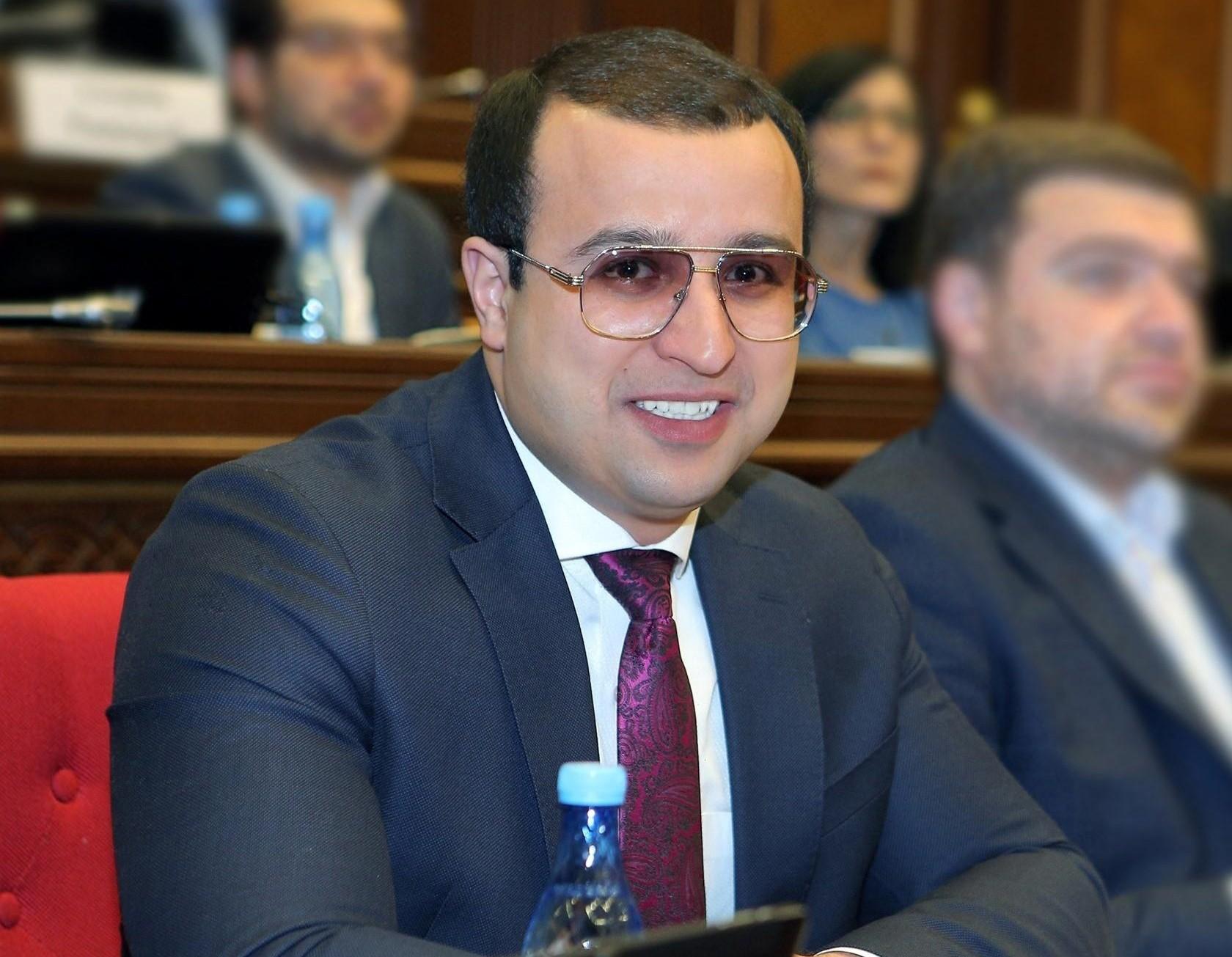 Armenia: Bill Would Allow Military Draftees to Pay $21,000 and Serve One Month Instead of Two Years
Armenian National Assembly MP Hayk Sargsyan, a member of the majority "Im Kayl (My Step) faction, has floated a proposal to amend the Law on Accelerated Military Service and thus allow citizens subject to compulsory military service to pay AMD 10 million ($21,000) and serve for only one month instead of the required two years.
The bill would allow not only those who are wanted for military service, but also anyone subject to conscription in Armenia who can pay up to 10 million drams, to apply through a personal or authorized representative for the waiver.
Sargsyan says the bill would serve as an incentive for those who left the country, mainly on false pretexts, to return and satisfy their military service obligations.
Under the initiative, approved applicants would learn all military rules and skills and would be registered in a specific military unit. If the soldier, after one month, wishes, to continue the military service he may get the paid sum back and serve for another 23 months.
The proposal has already sparked widespread opposition on the social networks in Armenia.
Bill sponsor says it will cut down on draft dodging
Sargsyan argues that many Armenian citizens have been avoiding military service for many years. They have left the country with their families, some for education, others for medical treatment, and have not returned.
What is noteworthy is that such a statement was made by a representative of the political majority, many of whose party friends in both the legislature and the executive, including his brother, were dismissed from the military on health, education and other grounds.
Sargsyan believes that his bill will not only halt emigration but will also promote repatriation.
There is no indication in the bill as to how many Armenian citizens are being prosecuted for evading military service. The numbers are freely available elsewhere. Also, there are no statistics confirming Sargsyan's assertion that families have been emigrating from Armenia for years "to save their male offspring."
Sargsyan says he decided on a fee of 10 million drams by considering the average salary of two contract servicemen for two years.
The bill contradicts the Constitution
According to the Law on Military Service and the Status of a Serviceman, compulsory military service is the basic form of the constitutional obligation of citizens of the Republic of Armenia to participate in the defense of the country.
According to the law, the term of service of ordinary personnel is 24 months. Thus, any form of one- month service cannot be considered a legal substitute.
In that case, there will be unequal constitutional obligations for ordinary military personnel.
Sargsyan cites a similar military procedure in Turkey, where conscripts serve 21 days after paying a specified amount. It should be emphasized that the military services of Armenia and Turkey are not comparable. The Turkish military consists of land troops, navy and air force. Turkey is the eighth country in the world in terms of its military might.
In conclusion, not only those who "possess large amounts of money" but also those who do not, but who want to avoid military service at all costs, can benefit from this project.
Hetq tried to get clarifications from Hayk Sargsyan about these and other issues, but he refused to be interviewed.
If you found a typo you can notify us by selecting the text area and pressing CTRL+Enter