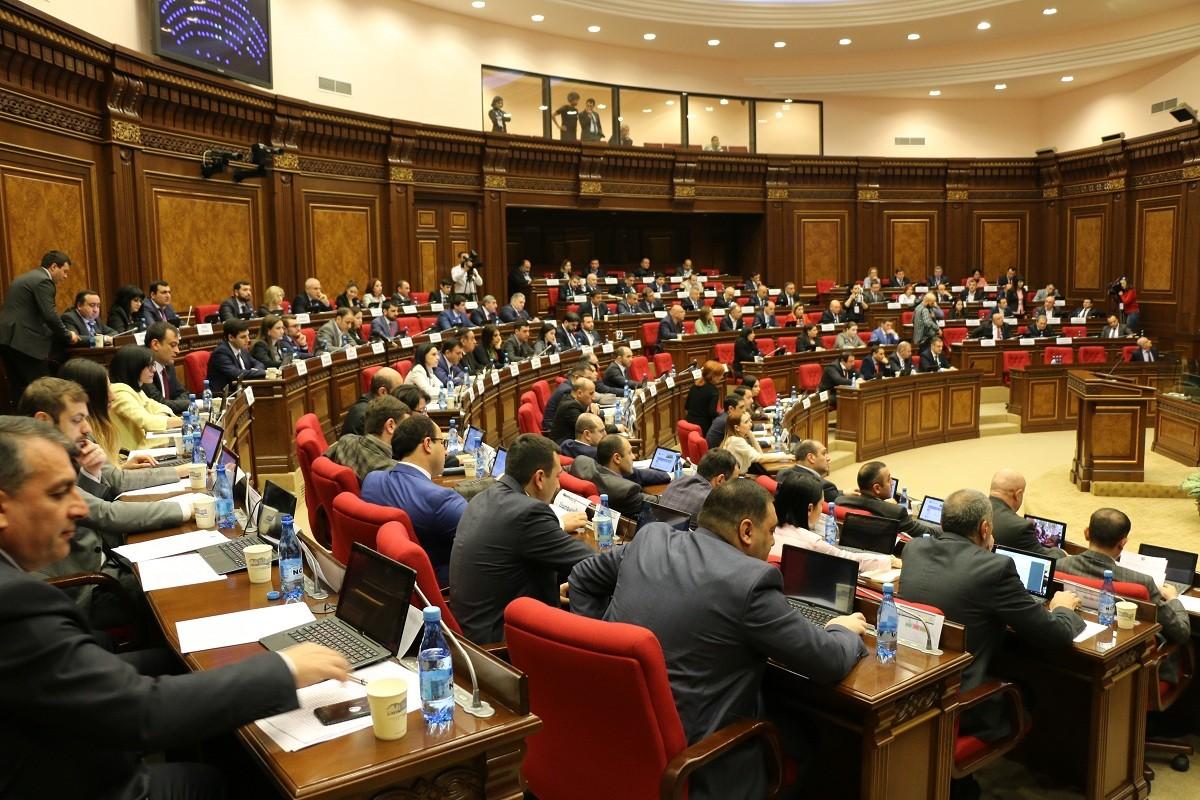 Armenia: Constitutional Court Members to Receive Early Retirement Pensions
Armenia's National Assembly today, by a vote of 82 to 34, passed an amendment to the draft laws on the Government's Constitutional Court and the Remuneration of Senior Officials that allows Constitutional Court members to receive pensions if they opt for early retirement.
Today's vote took place at the second reading of the amendment.
As at the first reading, only the parliament's political majority voted in favor of the draft package, as in the first reading.
Bright Armenia MP Taron Simonyan argued against the bill, saying that it allows a judge who has worked for a year or two to go on paid vacation at the expense of taxpayers, which is unacceptable.
If you found a typo you can notify us by selecting the text area and pressing CTRL+Enter