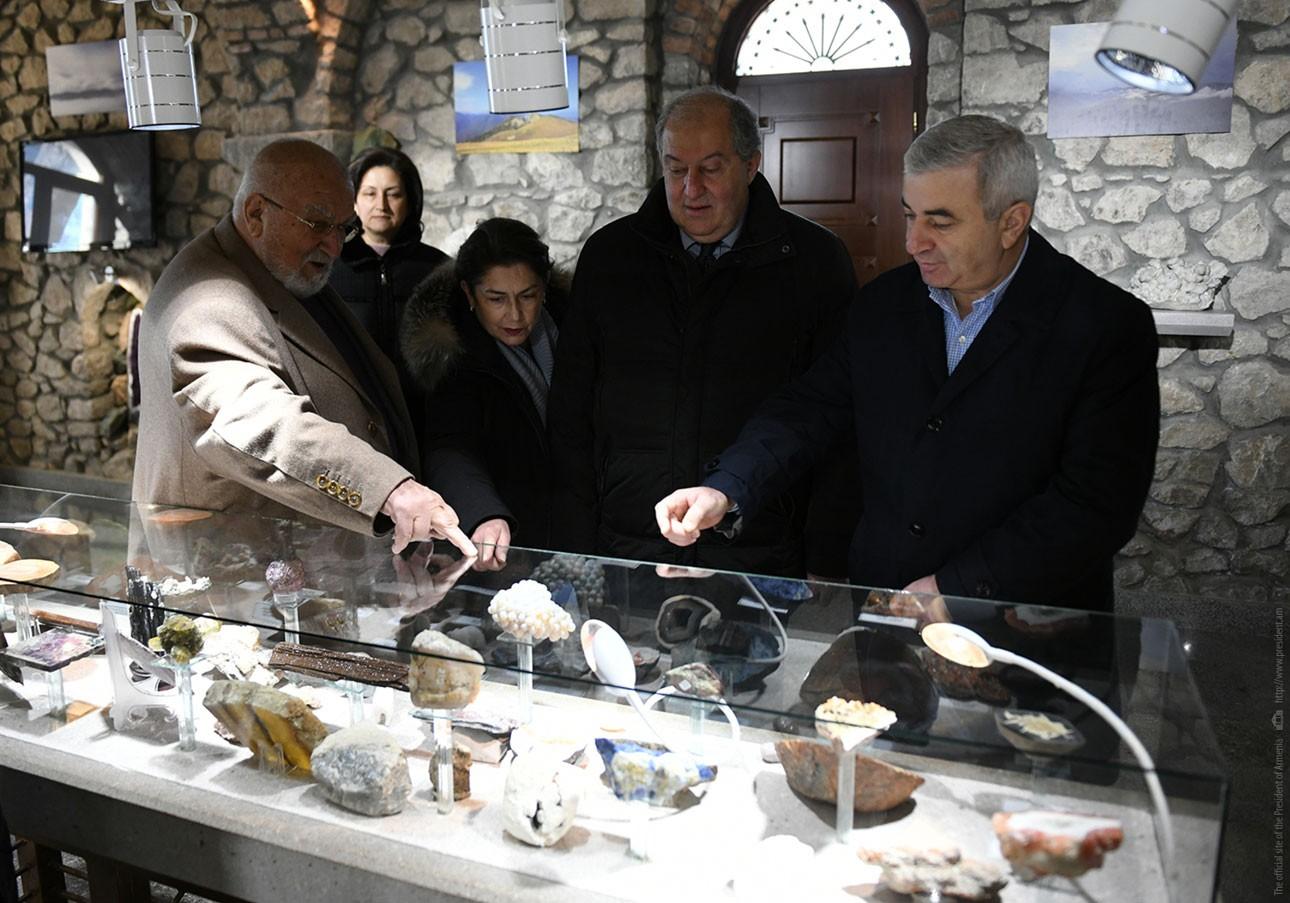 Mr. and Mrs. Sarkissian Visit Shushi Geological Museum and Ghazanchetsots Cathedral
Armenian President Armen Sarkissian, accompanied by his wife Nune Sarkissian, today visited the Grigor Gabrielyants State Museum of Geology in Shushi, Artsakh.
President Sarkissian is in Artsakh on a working visit.
Mr. and Mrs. Sarkissian were personally guided through the museum by its founder, Prof. Gabrielyants, who talked about the stones and rare gems from forty countries housed in the museum
The museum houses about 500 specimens, some of which were discovered in Artsakh.
Prof. Gabrielyants donated the rest to the museum from his personal collection. the museum.
The couple then visited Shushi's Holy Savior Cathedral, commonly referred to as Ghazanchetsots.
It serves as the seat of the Armenian Apostolic Church's Artsakh Diocese.
If you found a typo you can notify us by selecting the text area and pressing CTRL+Enter