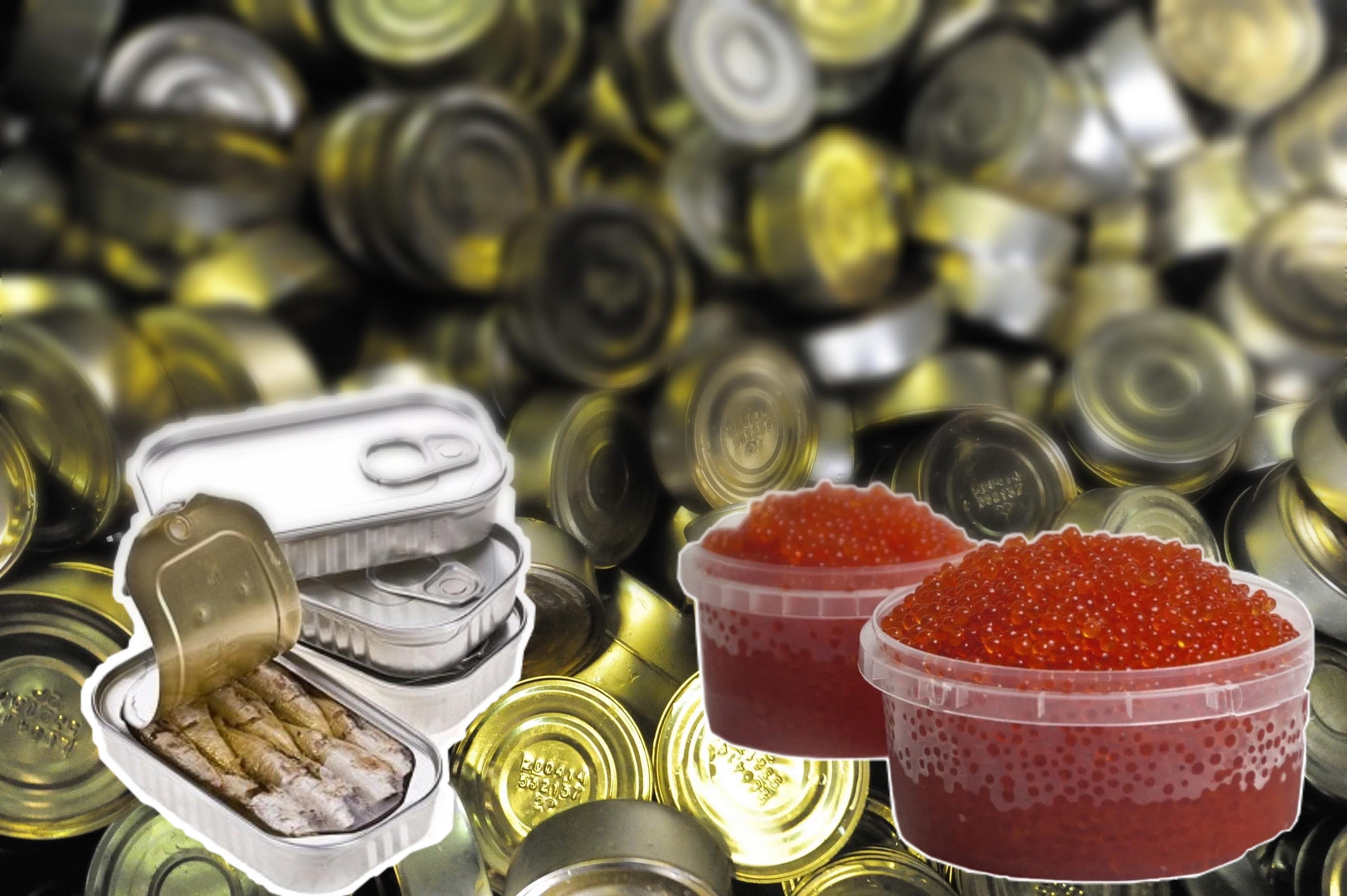 44% of Armenia's Canned Fish and Caviar Imports from Russia
Belarus recently banned the import of Russian canned fish after reports surfaced that worms were found in the products of two Russian manufacturers – Service Partner and Dalpromriba.
While a Hetq investigation of store shelves in Yerevan did not turn up any of the products of these two Russian companies found to be unsafe for consumption, we did uncover the fact that most of the canned fish products imported to Armenia come from Russia.
Not only does Armenia import the bulk of its canned fish and caviar from Russia, it also exports most of its domestic canned fish to Russia, at three times the price.
In 2015-2019, Armenia imported 5,309 tons of canned fish and caviar valued at US$ 10.5 million.
Armenia imports fish and fish products mainly from 4 countries - Belarus, Latvia, Ukraine, Russia. The average cost of one kilogram of imports is about US $ 2 (980 AMD).
44% of the canned fish is imported from Russia.
The next country that exports a lot of canned fish to Armenia is Ukraine. The latter accounts for 26% of imports of fish canned food.
Ukraine is followed by Latvia, from where 785 tons of fish and caviar (15% of Armenian imports) have been exported to Armenia in the last five years.
Belarus accounts for 2.2% of Armenian canned fish and caviar imports.
Armenia also exports canned fish and caviar
Armenia also exports canned fish and caviar, but it's three times more expensive than imports.
For example, in 2015-2019, Armenia exported 1696 tons of canned fish - US $ 11.1 million. On average, one kg of canned fish and caviar are exported for US $ 6.5 (3,180 AMD).
The main export destinations are Russia, Israel and the USA. Russia accounts for 81% of total exports
In the past five years, 78.7 tons of canned and caviar has been exported to the US (US $933,000), which makes up 4.6% of total Armenian exports.
Israeli imports of 3.5% (60 tons) of Armenian canned fish, totaling $371,500.
Import bans from China. Fish have been kept in the factory for 7 years
Last December, Russia banned the import of fish from China.
Studies have shown that some of these products had been stored in factories since 2013. Some of the specimens examined were found to contain mercury, arsenic, and cadmium.
Russia's Federal Service for Surveillance on Consumer Rights Protection and Human Wellbeing (Rospotrebnadzor) stated that these violations are periodic in nature.
Rospotrebnadzor states that in 2019, China violated phytosanitary norms more than 40 times and has "not responded" to warnings issued.
As a result, on January 9, Russia imposed temporary restrictions on fish species imported from China, such as sturgeon, tilapia, trout and shrimp.
Armenia imported 49 tons of canned fish from China in 2015, totaling $ 80,000.
As for fresh fish, Armenia has been exporting more fresh fish and importing frozen fish in recent years.
If you found a typo you can notify us by selecting the text area and pressing CTRL+Enter