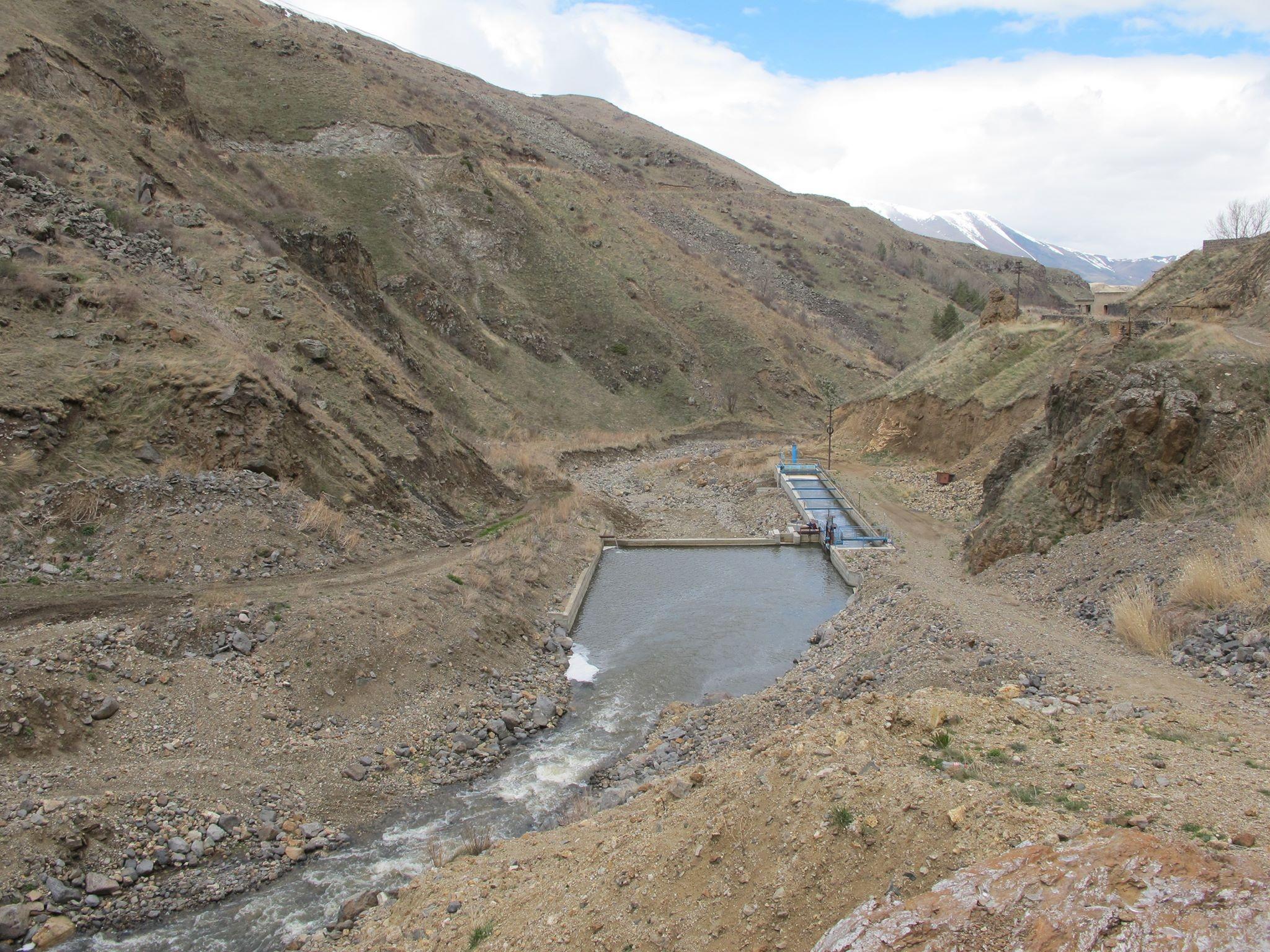 Karvatchar Resident Alexander Kananyan Declares Hunger Strike to Protest Hydropower Plants in Artsakh
Alexander Kananyan, a resident of Karvatchar, a town in Artsakh's northern Shahumyan District, went on hunger strike today to protest the construction of several hydropower plants near his home.
"I have submitted a request to the Karvatchar District Administration to stop the construction of the power plants in the region, to remove equipment from the construction sites, and to establish a transparent commission with broad representation to investigate the environmental and financial crimes of Artsakh's hydroelectricity sector," Kananyan told Hetq.
Kananyan blamed the "greed of the Artsakh oligarchy" for destroying the rivers of the country and for lying that power plants are being built to benefit the people.
"Those resources being invested in illegal small hydroelectric plants should be used to build social infrastructure, apartments and defense projects. Instead, they are shamelessly being used on projects that destroy the environment and harm any prospects of resettling Kashatagh and Karvatchar. The situation is intolerable," Kananyan declared, adding that such hydro plants have desiccated hundreds of square kilometers of land in Artsakh.
According to the data provided Hetq by Armenia's State Commission on Public Services and Economic Competition, six hydroelectric power plants already operate in the Shahumyan District (Karvatchar) and four are under construction. The first hydroelectric power plant in Shahumyan was launched in 2015.
Top photo: Jermajour power plant on Tartar River
If you found a typo you can notify us by selecting the text area and pressing CTRL+Enter